Thhhattttttt's right guys, it's GIVEAWAY TIME!!!
In honor of Earth Day, April 22nd 2010, Nature's Path is being extremely generous and wants to give one of YOU lucky readers an eco-friendly giftpack! Nature's Path recently came out with all new packaging, that uses more sustainable, thus eco-friendly, packaging.
ONE lucky winner will recieve (see below for picture!)
*Nature's Path Reusable Shopping Bag
*Nature's Path Granola Bars
*Nature's Path Granola
*Nature's Path Box of Cereal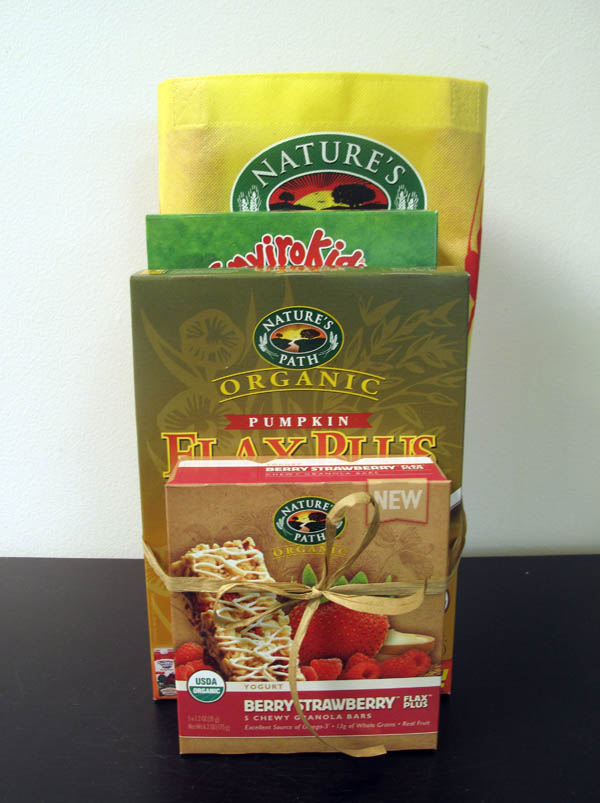 I'm personally JEALOUS of whoever wins- what a great giveaway 😉
How to enter: (each is ONE entry. enter more times for more chances to win!)
 
1. Add me to your blogroll/Follow Me!! Leave a comment saying you did so
2. Link this giveaway to one of your posts. Leave a comment saying you did so
3. Tweet about this giveaway! (leave a comment!)
4. If you DONT have a blog or website, find a friend that does! get them to do one of the above, and then you BOTH get entries. Just make sure you both leave a comment!
Giveaway Ends April 19th, 2010. Just enough time for you to recieve your package before EARTH DAY!! (USA & CANADA ONLY!)
enter now!!! 🙂