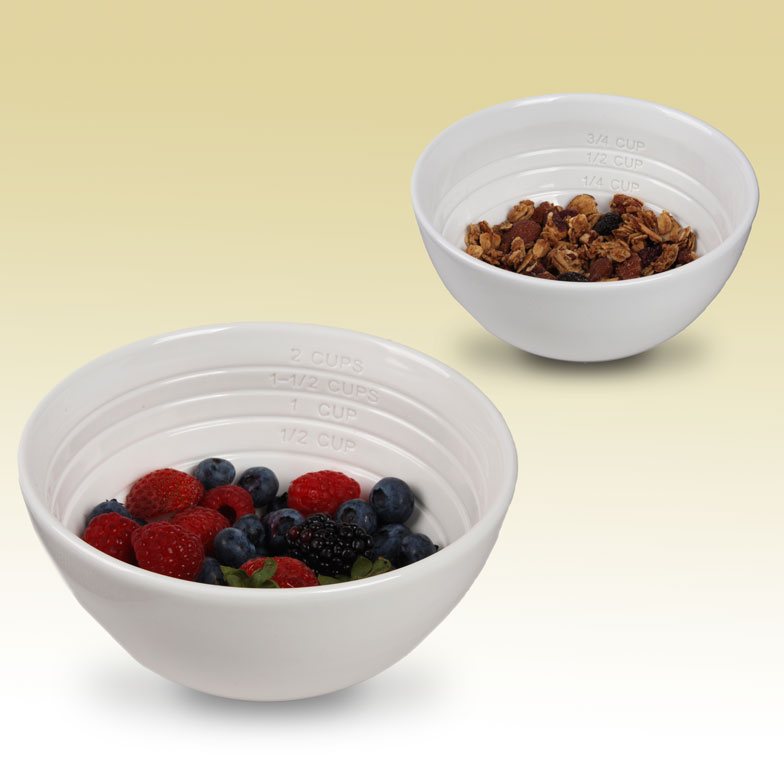 Who says my reviews are only limited to food? Here's my first HEALTHY PRODUCT review- you can't eat it, but it will make eating fun!
Measure Up Bowls are literally (as the website states), "Portion Control in a Bowl". They provide pre-measured portions in each porcelain bowl (which is conveinently dishwasher & microwave safe- WOO! No hand washing!) with visible lines. The Classic Bowl is intended for every day eats, like cereal and soups, and has measurement lines from 1/2 cup to 2 cups. The smaller bowl is intended for treats, like chips, ice cream and granola, and has measurements from 1/4 cup to 3/4 cup. You simply pour what you want in the bowls until the line is reached, and enjoy. Super easy!
Right off the bat, these get 5 stars for conveinence. Who likes taking time to measure? I like to pour, eat and repeat! But, how accurate are these bowls?
Well, here's where the detective side of me kicks in. I decided to test the accuracy.
I measured 1 cup of mysterious orange liquid (haha, kidding! it was this Tropicana Light orangeade drink my family drinks a lot).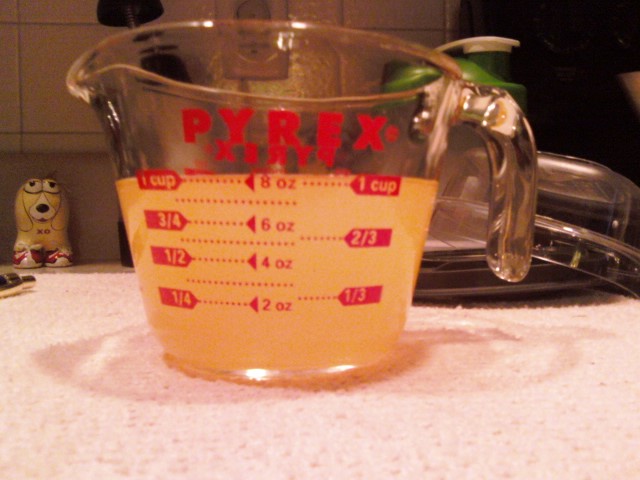 Then, I poured it into the bowl. The verdict- one cup exactly! Woo! 🙂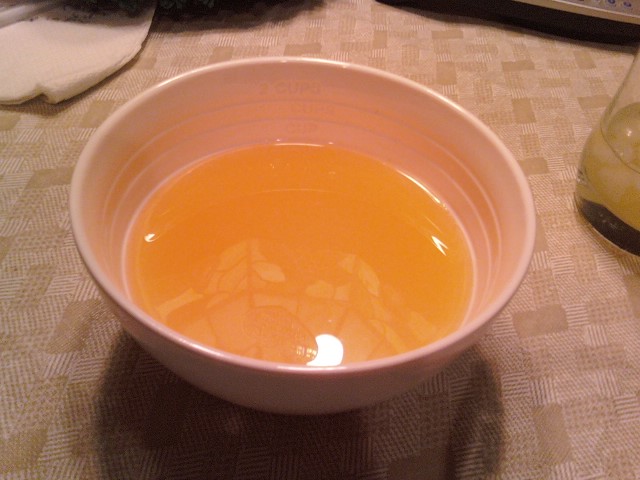 Overall, these are pretty cool! I think these are perfect for the "lazy dieter" (the people who can't be bothered to measure!), or anyone who wants to maintain a healthy lifestyle, and get an eye of what a true portion is. I give them 4 stars overall. The company sent me these two bowls directly, but you can also buy them at Target, Delight or at MeasureUpBowl's website. (Don't forget you can also join their facebook group for info on menus & upcoming events!)