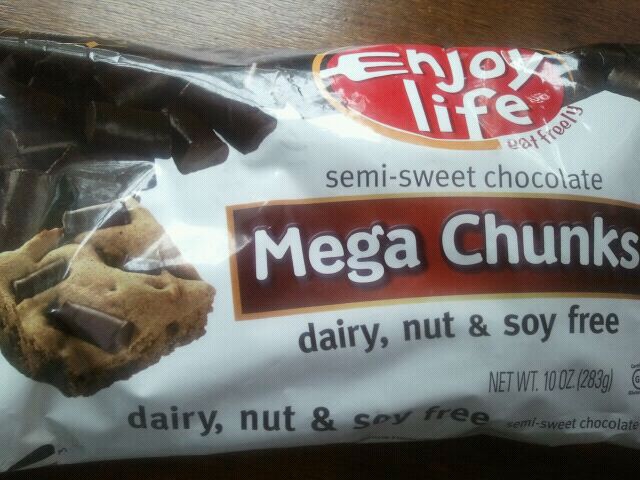 Any exuse to eat chocolate (and/or peanut butter) and I'm down. It's obvious that when Enjoy Life offered me a bag of their new Semi-Sweet Chocolate Mega Chunks to try for free, I accepted without having to think twice!
These chunks are gluten free, dairy free, nut free and more. I don't have any allergies (at least that I know of!), but I'm certainly up for trying all sorts of foods.
First when I took these out of bag, I would agree they are "mega"! Long and rectangular in shape, and a dark brown color.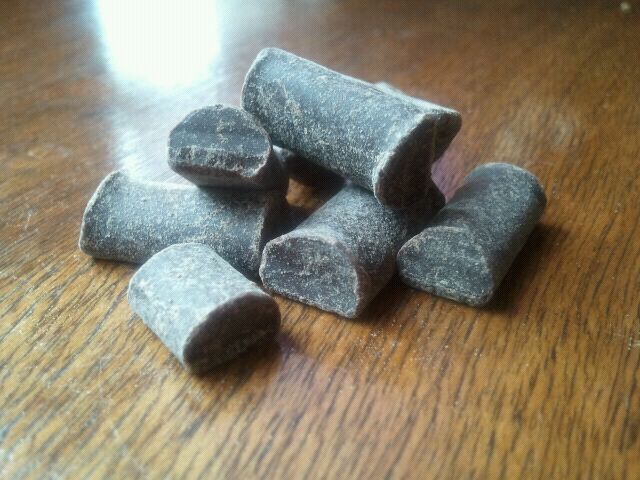 I decided to try one straight from the bag. It was slightly bitter, but with a smooth melt-in-the-mouth chocolatey taste. I believe I even tasted just a hint of vanilla.
Next, I thought I would bake peanut butter cookies with these Mega Chunks added in. Here's what they looked like in the oven
And here's one fresh from the oven…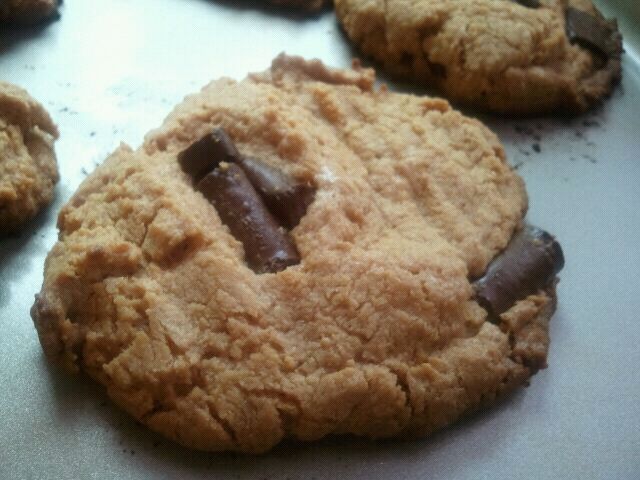 What I really liked about these, was that they kept their shape even after being baked. They didn't melt or become "lost" in the cookie. They still had a teeny bit of a bite to them, while still have the ooey-gooey goodness of a chocolate chip – just bigger!
Overall, really good! I couldn't tell the difference between these and the chocolate chips I usually use. They were sweet, chocolatey, and love that they kept their shape! I would use these again! 4 stars
What's your favorite type of cookie? Besides the usual peanut butter & chocolate chip, I REALLY like White Chocolate Macadamia Nut cookies!