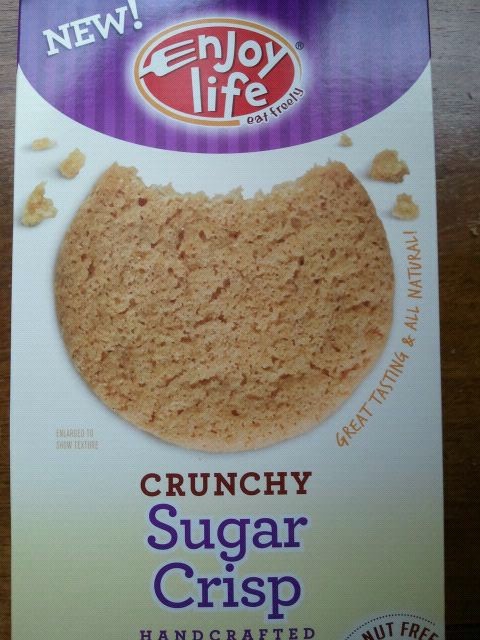 I was offered to try some of the new CRUNCHY cookies from EnjoyLife to try for free here on HealthNutt.
I received them in 4 flavors, and the first one I tried was the Sugar Crisp. These cookies are gluten free, dairy free and nut free as stated on front of the box. I took a look at the nutritional information, and was pleased. The serving size was two cookies,and  there was 7 grams of sugar. There was no fiber and 2.5 grams of saturated fat per two cookies, but they were also only 110 calories.
I pulled a cookie out of the tray. I liked that
they came in a tray so that the
cookies don't get mushed and get crumbs
everywhere.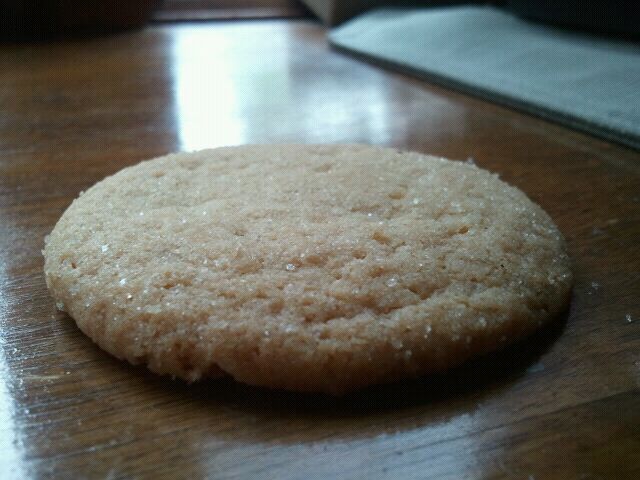 Very crunchy, with visible sugar granules. They had a toasted sugar cookie flavor, with almost a bit of a snickerdoodle or shortbread flavor as well. I enjoyed the fact that these cookies were sweet, but not overly sweet, and had a vanilla flavor as well. Something to point out would be that they had a teeny bit of an aftertaste that I couldn't quite put my finger on, but it wasn't something that stopped me from liking the cookie.
They had the kind of consistency that sort of dissolved very fast as I chewed it- very airy and crispy. I'm tempted to dunk them in milk or smear some peanut butter on them for some extra enjoyment =)
Overall? 4 stars
What's your favorite kind of cookie? Crunchy or Chewy?