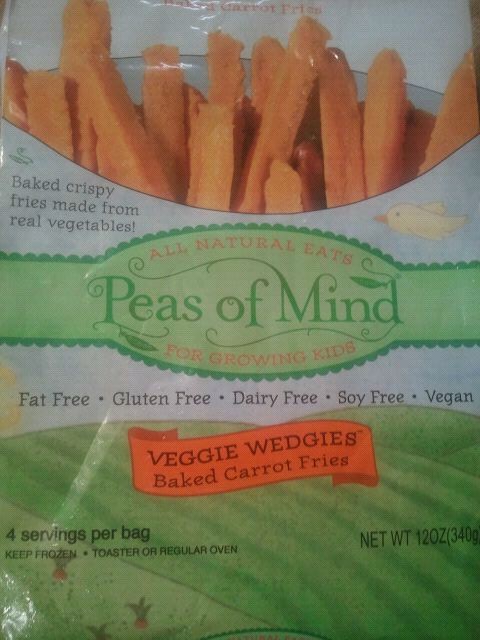 The other day I went to Whole Foods (which is quite a bit of a drive from my house) with $12.00. I had intentions to only buy one thing (a pot pie) and then leave. I have no idea why on EARTH I thought it was a good idea to go in with only $12.00, as that was the day it seemed my Whole Foods had a whole bunch of new products. Since I had enough to buy one other thing, I was torn  between these Peas of Mind Veggie Wedgies Baked Carrot Fries and a few others. However, these looked the most unique, and at 4 servings a bag, I thought I could eat them at least more than once.
Some info on these fries from the bag…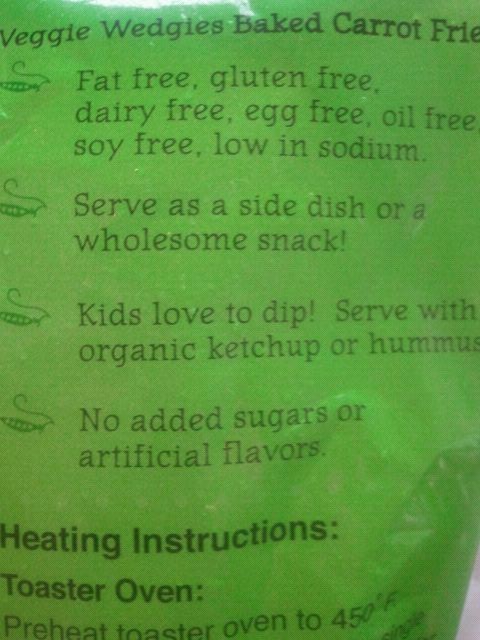 I baked these in the toaster oven. I noticed that they really didn't get super crispy, and there was literally NO grease at all (which makes sense, since they are fat free).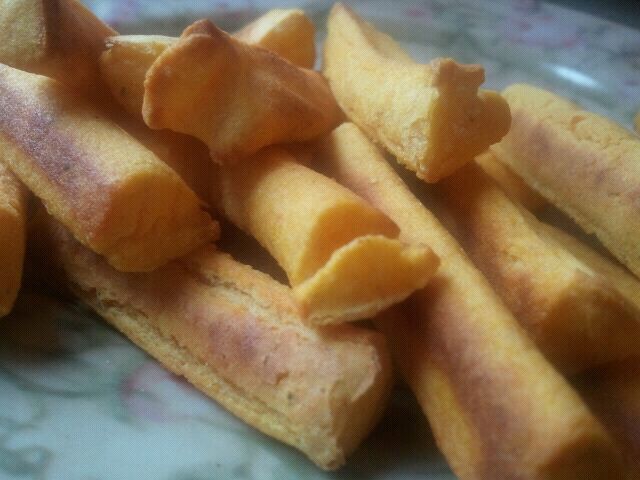 They reminded me of sort of a bread stick in texture, they were smooth on the outside but sightly crunchy on the edges. I decided to have a cheese omelet and some ketchup with these fries as well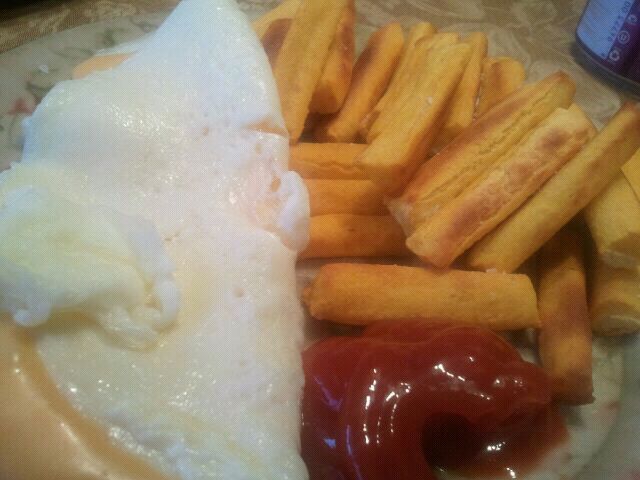 I have no shame. I went for multiple servings of ketchup that night.
Good thing we buy the economy sized bottle =)
So, onto the taste. I was so excited for these for a few reasons- low in fat, good way to get some extra veggies in, gives me an excuse to eat ketchup (just kidding). I tried one as is, no ketchup no nothing. And, well. bland. Very bland. Disappointingly bland. I really only tasted a hint of carrot flavor, and the first thing I thought was that these needed salt. They were slightly crunchy/smooth on the outside, with a more mushy interior. Kind of weird, actually, but not too bad.
Next, I dunked them in ketchup. This would explain why I went through, oh, I dont know, a good 1/4 of the bottle of ketchup that evening. They were good, but only when there was a lot of ketchup.
Overall, these were ok. I might eat them again given I had something to dunk them in or season them with, but I probably won't buy them again. I do like that they are a healthier option to greasy french fries and that they are versatile in seasoning them up. However, they were not amazing enough for me to want to buy them again. 2 1/2 stars
My question- how do you think I should eat the other half of the bag? Any ideas? I was thinking about going the sweet route, and maybe adding some butter and brown sugar? 😉