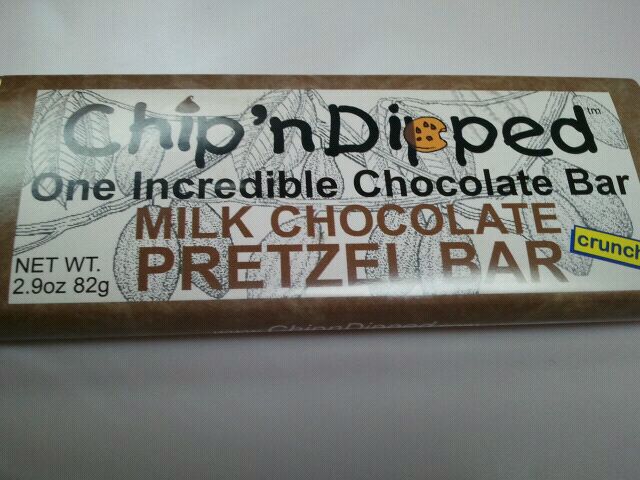 Ok, how could I honestly pass this bar up and NOT buy it? Milk chocolate and pretzels? together? in a chocolate bar? Needless to say it took me all of .05 seconds to contemplate whether I should buy it or not. I think the end choice is obvious.
Immediately upon arrival at my house, I opened up the bar. I was craving chocolate (that's an understatement, when am I not craving chocolate?) and was sure this would do the trick.  Here's what it looked like (the bottom of the bar). I was actually surprised at the appearance of the bar with the lumps of pretzels, I was expecting almost shreds of pieces of pretzels throughout the bar.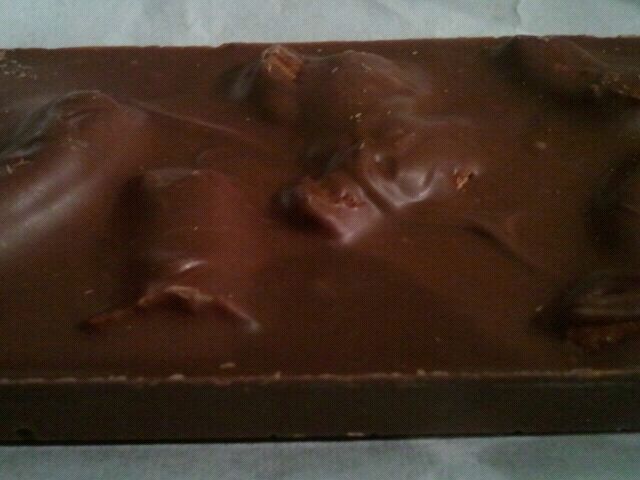 There were pieces of chocolate clearly without any pretzels. It was almost as if they layed pretzels out on a conveyor belt and then put chocolate over it and cut it into a rectangle. There also were no "squares" of chocolate throughout the bar, which I kind of missed. There was no typical "3 squares after breakfast, 3 squares after lunch, 3 squares after dinner " deal. Now it was more of, let me just eat half of the bar now… 😉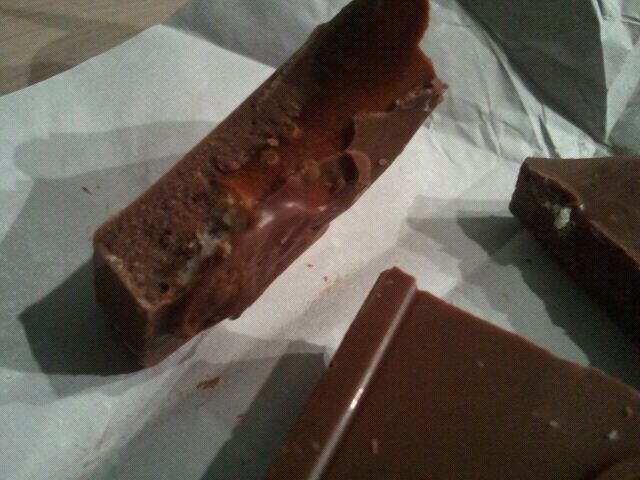 However, on a positive note, this bar was really, really good. A creamy, sweet chocolate that melted in my mouth. It was super smooth and had a slight vanilla flavor. The pretzel was nice and crunchy, and when eaten with the chocolate it was absolutely irresistible. Just like chocolate covered pretzels that I used to eat when I was little. Very good.
Overall, I liked it! I just wish there were smaller pieces of pretzels scattered throughout the bar rather than the huge chunks which left some of the bar with no pretzel at all. 4 stars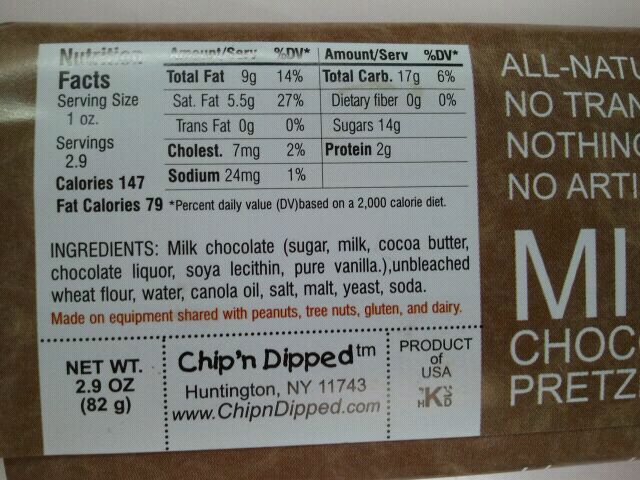 Fill in the blank. My favorite food combination is chocolate and ________. I think mine is obviously peanut butter 😉