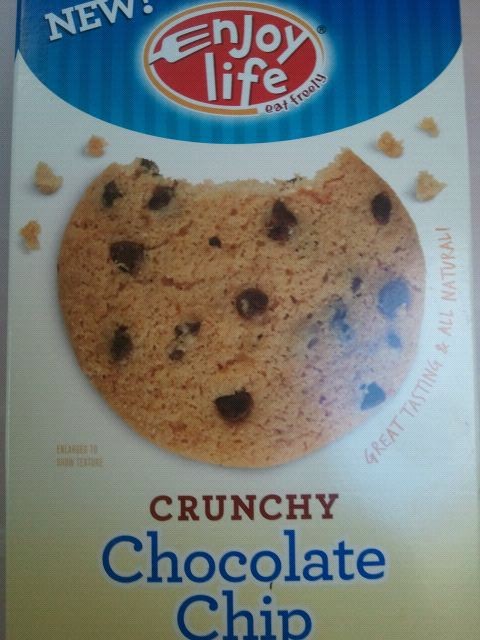 Recently I reviewed the Enjoy Life Crunchy Sugar Crisp Cookies, which I thought were pretty good. Enjoy Life also sent me a box of the new Crunchy Chocolate Chip cookies to try for free as well.
These cookies, as stated from the front of the box, are dairy free, nut free and gluten free, as well as being made with natural ingredients. They looked pretty tasty from the cover, and who am I to ever turn down a chocolate chip cookie?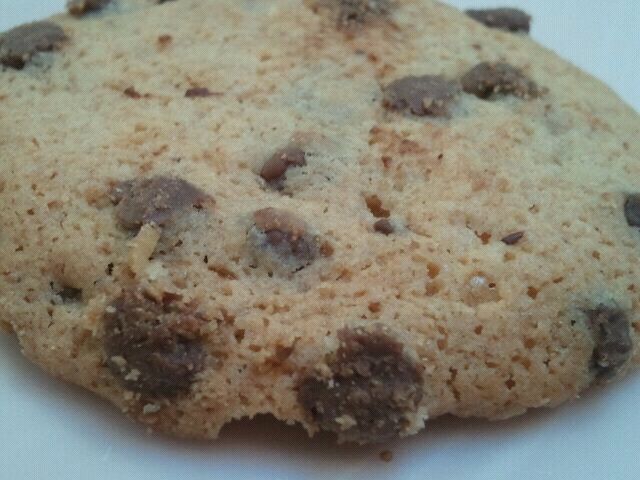 These cookies were certainly crunchy and sweet. I liked that there were a good amount of chocolate chips as well, which were smooth, but had an off taste. There was also a good amount of vanilla flavor in this that kind of threw me off, and a bit of a brown sugar flavor, which helped sweeten the cookie.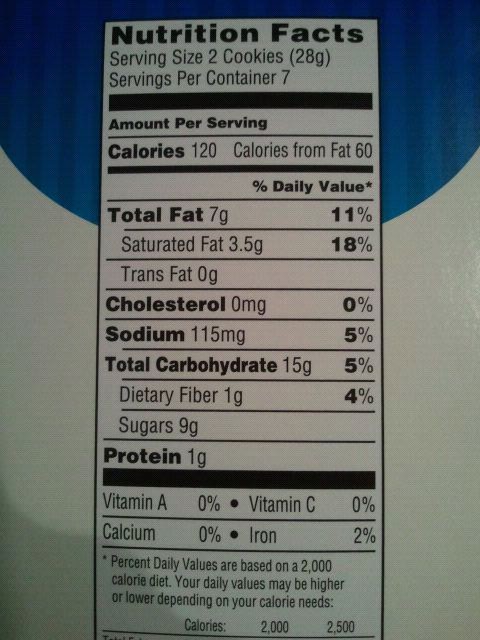 Overall, I think I liked the Sugar Crisp cookies better, these overall were just a bit awkward for me.  They are also a tad high in saturated fat ( 3.5 grams per serving), but on a positive note, 2 cookies are only 120 calories. These get 2 1/2 stars from me
Question- Do you like your chocolate chip cookies with a LOT of chocolate chips, or not that many? When it comes to homemade, I prefer not a lot of chocolate chips, but store bought cookies, the more the better! =)