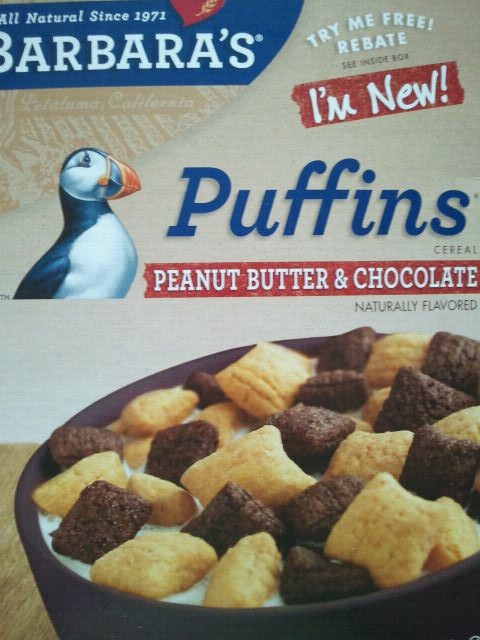 Yea, I said it (err, typed it). Barbara's Bakery Peanut Butter & Chocolate Puffins. I saw these in the store and I just HAD to buy them. How could I pass them up? Peanut butter and chocolate is just one of those combos that always works well with one another.  And being that this cereal was all natural, and that I was already a fan of Barbara's Bakery with some other reviews here, I had a feeling these were going to be good.
Here's a picture of what they looked like in the box. Waterfall of Peanut butter & Chocolate Puffins  : )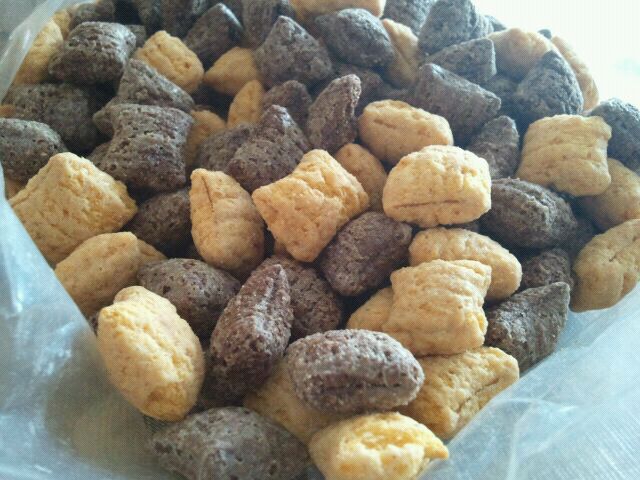 The chocolate pieces were smaller than the peanut butter squares, and seemed to have almost a sugar-like type of coating on them. They were sweeter, and reminded me of the cookie part of an Oreo, with a moderately sweetened cocoa flavor. I loved the crunch that they had as well.
The peanut butter pieces were bigger, and also delicious. They were softer than the chocolate pieces, but still crunchy, with a delicious peanut butter flavor. Not too overpowering, but just enough. They also had a bit of sweetness that was really yummy.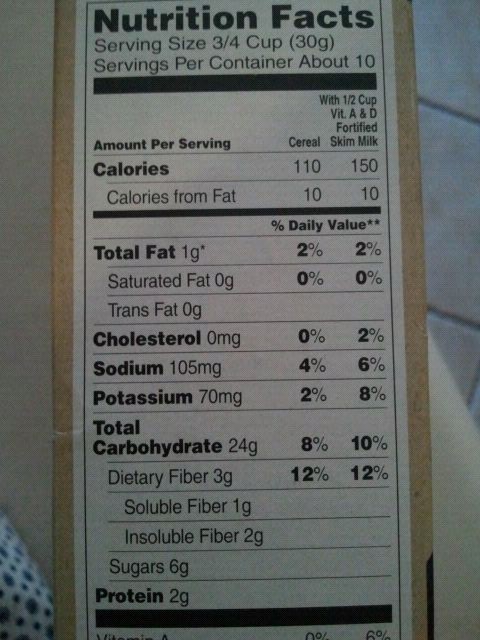 Overall, I mean come on. I knew I was going to like this cereal. Peanut Butter + Chocolate = BLISS! This cereal is really delicious. I tried it straight from the box, and in fact, I'm munching on them as I type this, avoiding getting crumbs in the keyboard of course (; . I would imagine they would also be delicious in milk and, dare I say, dunked into a jar of peanut butter? Oh yes, that sounds about right. 4 1/2 stars
What's your FAVORITE peanut butter & chocolate combination??