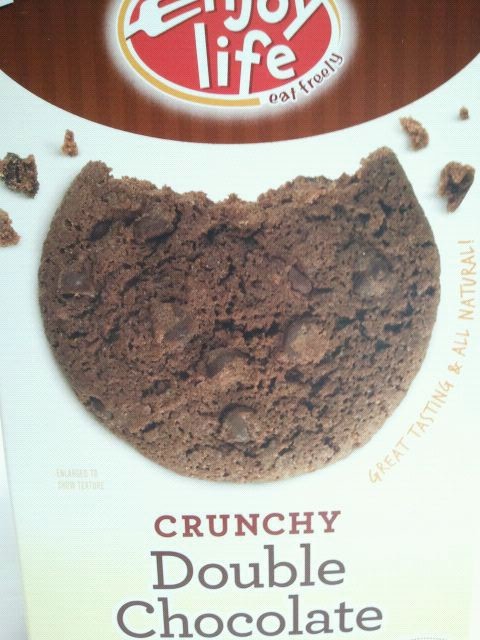 Adding to the other crunchy Enjoy Life cookies I was sent, the Chocolate Chip and Sugar Crisp, I was also sent the Enjoy Life Crunchy Double Chocolate Cookies to try for free as well.
First off, I loved that there was a good amount of chocolate chips in these cookies, they really were double chocolate, and not something like "chocolate-cookie-with-a-sprinkle-of-chocolate-chips" thrown in.
They were crunchy, but not super crispy where crumbs got every where when I took a bite. I felt that they were softer than the other two varieties of cookies that I tried. They were chocolatey for sure, but not so super chocolately as something like devil's food  cake would be. It reminded me kind of like a crunchy brownie in a way, as for what it would taste like.  There also was a little bit of a slightly salty/sweet combo going on as well.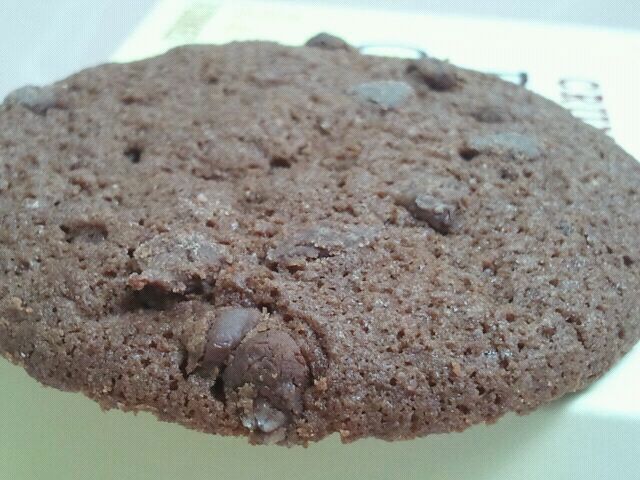 Overall, I actually really liked these! Give me a jar of peanut butter  to smear on them alongside a glass of milk, and call me one happy camper. I liked that these had 2 cookies for a serving, were only 110 calories, and only 8 grams of sugar. Not too shabby! 4 stars
If you had to choose…. Double Chocolate Cookies? or Double Chocolate Brownies?