Musselman's sent me an AWESOME picnic basket filled with some of their delicious products for free. Along with the basket, I was sent some recipes to try out for the summer!  Here's a pic that Musselman's provided me with of the products.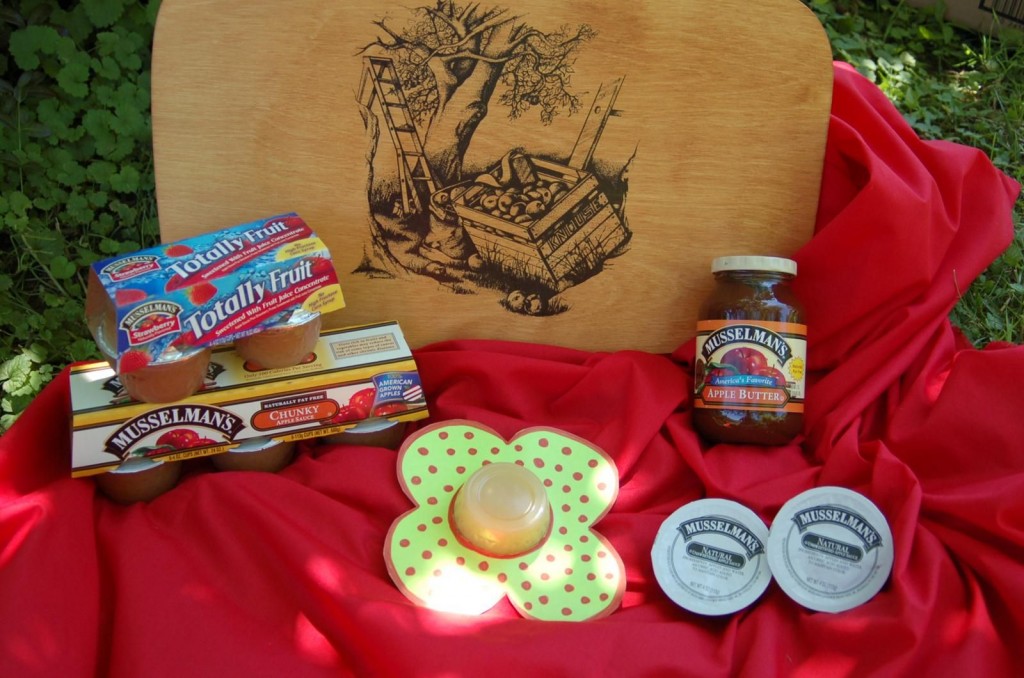 With the ingredients I had on hand, I decided to try the Strawberry Apple Ginger Smoothie/Frozen Yogurt, that according to the card, is courtesy of Amie Valpone, The Healthy Apple.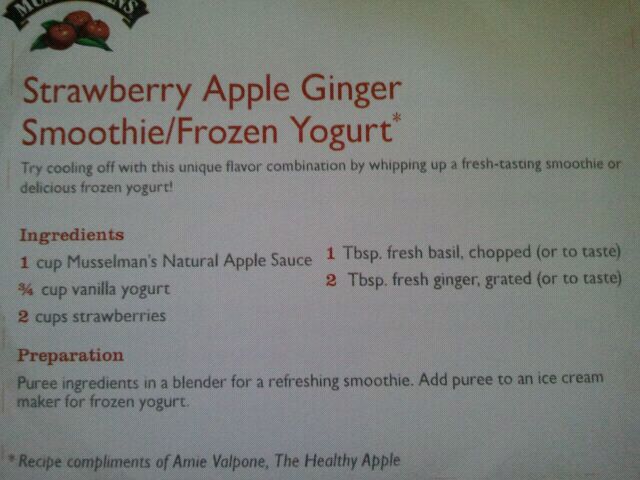 The only thing I omitted was the ginger, since I didnt have it at home. Otherwise, I halved the recipe, and used the Totally Fruit Strawberry applesauce, the top portion of a Black Cherry Stonyfield Yogurt, fresh strawberries, and a basil leaf straight from my garden.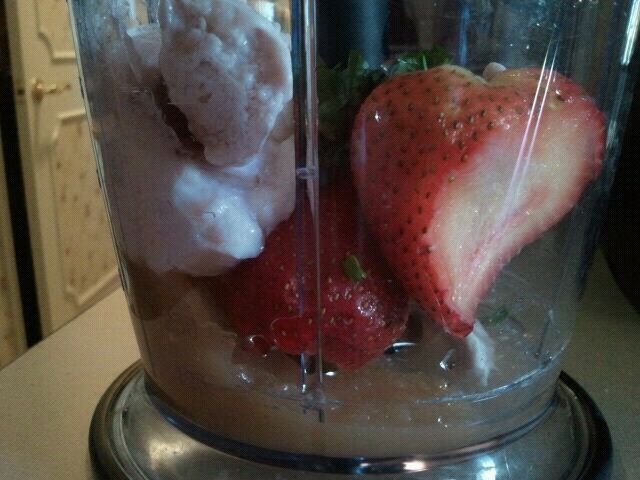 Next, I blended!
The taste straight after blending was ok. I felt it lacked sweetness and was rather runny. Also, the basil leaf which I so closely associate with tomatoes, kind of threw me off a little bit. I think if I make this again I would omit the basil, or use less than called for.
I decided to add some ice and some stevia to cool this smoothie down even more, and add something extra to it. Here's how the final product looked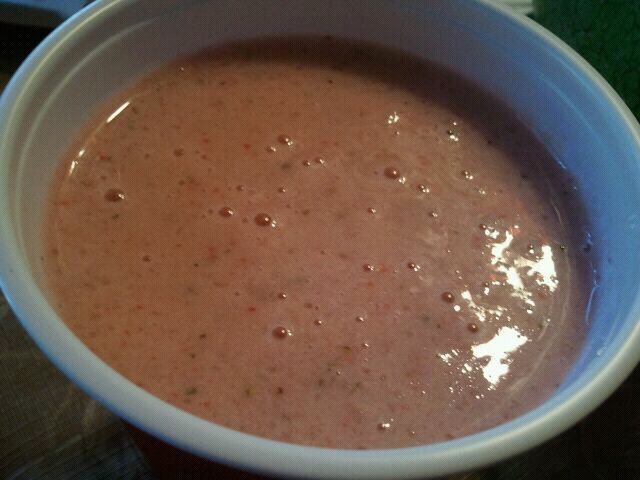 As you can see, it was a mild pink in color, and had the tiny green specks from the basil. I thought the taste was pretty good, but not spectacular. I think I would add more sweetener or stevia if I made this again, and maybe try using frozen strawberries instead of fresh. I had some friends try it, and one of them said it wasn't thick enough, which I agreed with, and the other said it was a bit "off". However, I don't think it's anything that couldn't have been fixed with a little sweetener and some extra ice!
So thank you again, Musselman's, for the recipes to try and the awesome picnic  basket!
Questions for you guys- what is YOUR favorite smoothie recipe? Do you ever use applesauce in your smoothies?