THIS GIVEAWAY HAS BEEN EXTENDED UNTIL MONDAY, AUGUST 29th 12 pm!
You know I love my fans. And I know you guys love free stuff. So how else to celebrate the two but than with a GIVEAWAY!?!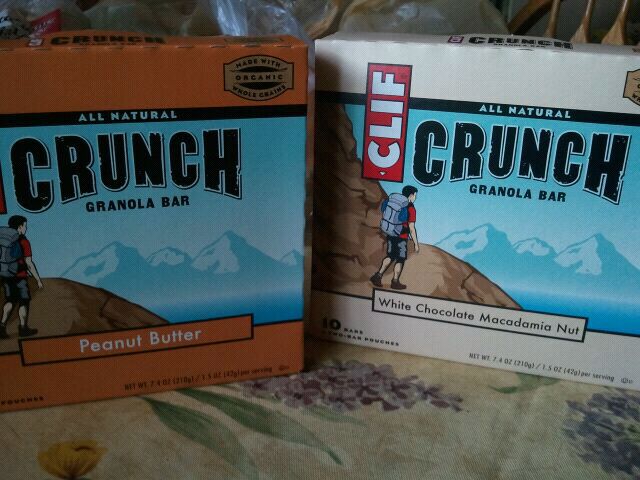 I went to the store and found something that I ADORE, and would seriously eat everyday if given the opportunity. Presenting, the Clif Crunch Peanut Butter & White Chocolate Macadamia Nut Granola Bars. You can see my review of them here, but lets just say the Peanut Butter one tastes like Nutter Butter cookies (YES!!) and the White Chocolate Macadamia Nut one is amazing as well. Especially when the little white chocolate chips are slightly melted. But I'm just saying.
SO. One lucky winner (U.S. only- sorry!) will get to try BOTH of them, 1 box of each.
How To Enter
***PLEASE leave a comment for EACH entry!! : ) ***
MANDATORY-
What's your favorite snack to eat for on-the go? Granola Bars always seem to work for me!
OPTIONAL (but encouraged!!) =)
1. Follow me on twitter and tweet about this giveaway, mentioning my name @Lisaaaa_xox AND the link to this giveaway in the tweet! Each tweet equals one entry
2. Post about this giveaway on your blog! ( 3 entries)
3.Leave me a comment on any of my reviews- must be a new comment.
Good luck!!!! 🙂
Giveaway ends August 29th 2011, 12 pm. Open to United States only, void where prohibited.