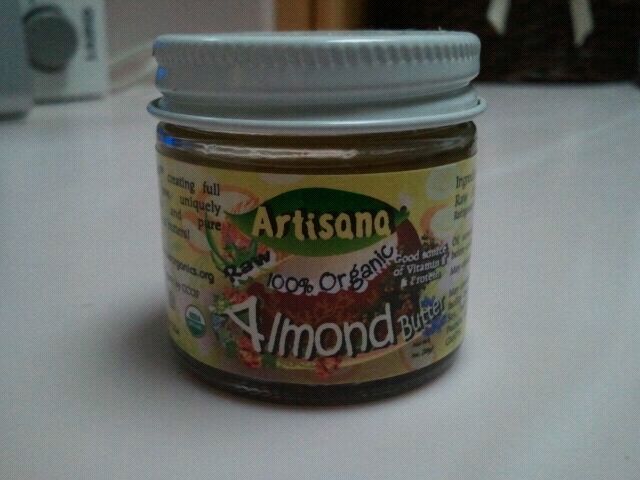 The one thing I turn to when I'm insatiably hungry is almonds. They ALWAYS make my hunger pains quite down a little bit and hold me over until I can eat my next meal. However, I am picky when it comes to my almonds. I like them roasted, salted, or even flavored (cinnamon, honey, etc.). So would I really like the Artisana 100% Organic Raw Almond Butter ? I was afraid it would be bland -the only ingredient was 100%  Organic Raw Almonds after all. But who knows- and I was certainly not one to not try it =)
I opened the jar and saw a small layer of oil on the top. This little guy needed some stirring…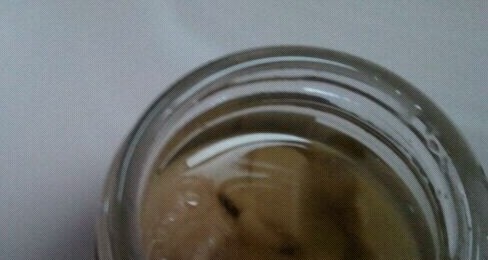 After stirring, it changed colors a little bit. There were brown speckles that looked almost like a bunch of cinnamon was waiting on the bottom of the jar. I figured it was the brown coating of almonds that had settled.
After mixing, the almond butter was fluid like, but not super runny. I took a taste of it and…..just as I suspected. Bland.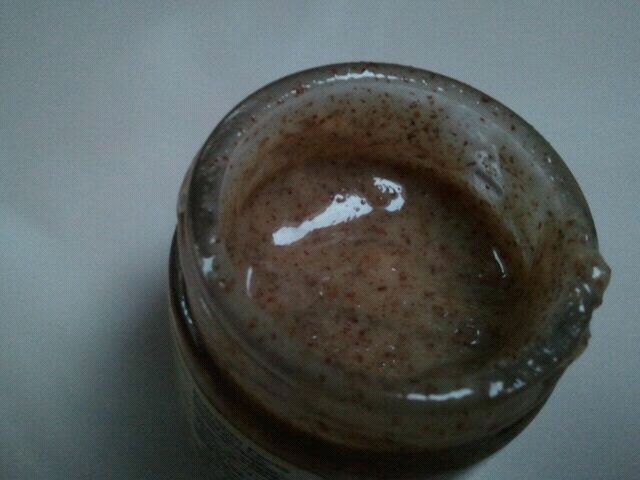 But that wasn't necessarily a bad thing. It had texture, it was a bit grainy but also smooth. It literally tasted just like raw almonds do, and nothing else. Not a hint of salt, or sweetness really. I kind of liked it was raw, so that I could smear it on toast and drizzle with honey, or add a pinch of salt to suit my preferences.
I wouldn't say this would replace my consumption of roasted almond butters or peanut butters, but it was certainly different. If you like the taste of raw almonds, you might dig this. Me on the other hand, I like my almonds roasted, salted, and seasoned. 2 1/2 stars for me.
The nutritional fact on this little (but SO CUTE) jars was too tiny to see, so heres the basics.
1 tbsp is 94 calories, 8 grams of fat, 3 carbohydrates, 2 grams of fiber, 1 gram of sugar and 4 grams of protein.
How do you like your almonds? Raw? Candy coated? Let me know!
I got this jar as a free sample. My opinion remains unchanged and unaffected regardless of the fact that it was free.