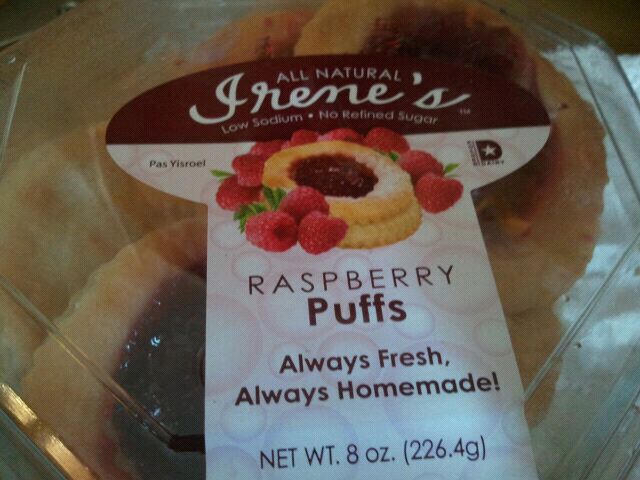 Look at this goodie I picked up from Whole Foods! I wanted some sort of sweet treat to follow up my lunch- and this was it! I bust my booty at the gym every day, usually after breakfast, so I like to have some "reward" for my hard work as part of my post-gym session. I was hoping these would be as delicious as they looked- and the fact that they are all natural, and have "no refined sugar" as the package states, didn't hurt either!! =)
So after the trauma Hurricane Irene has caused last week (bless any and all who faced hardships!), let's bring some good back to the name "Irene" with these cookies. They were delicious!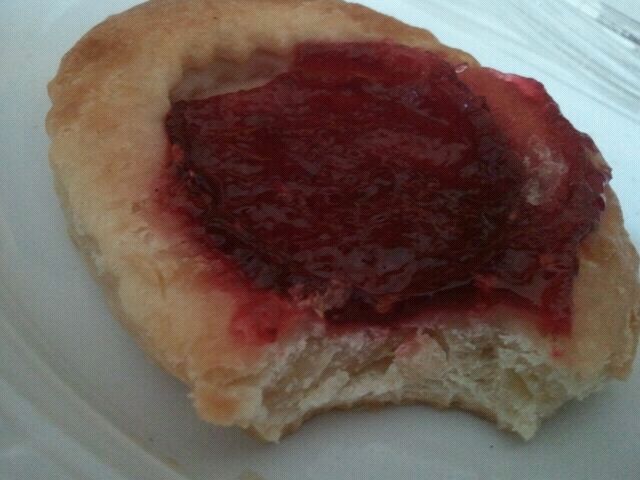 The first bite I took was all of the outer part of the cookie, and none of the raspberry middle. It was thick, and very rich, and reminded me of a homemade pie crust. It had that flavor and texture that made me crave a drink of water.
The raspberry part was smooth and sweet, but not overly sweet. They had a fresh raspberry taste, and reminded me of a raspberry jelly or jam. As I stated before, these cookies were made without refined sugars, so that's something (as a Diabetic) I especially appreciate. Sweetener is sweetener to me, but the less refined the sweetener, I notice the less of an impact on my blood sugar levels. So a less guilty sweet treat for me? Count me in!
Overall, a perfect post-lunch treat. A good sized cookie, at only 110 calories and 4 grams of sugar. They reminded me of mini raspberry pies, but with a thicker crust! I'm not really sure why they are called puffs- I was expecting an airy or "puffy" cookie, but this was actually quite dense. Oh well, still yummy! 4 stars
Question- what's your favorite thing involving the name "Irene" ? Let's get some positive things to bring a better light to the name Irene after the hurricane!
Little high in saturated fat, but it's a treat! And hey, it's made with delicious butter 😉