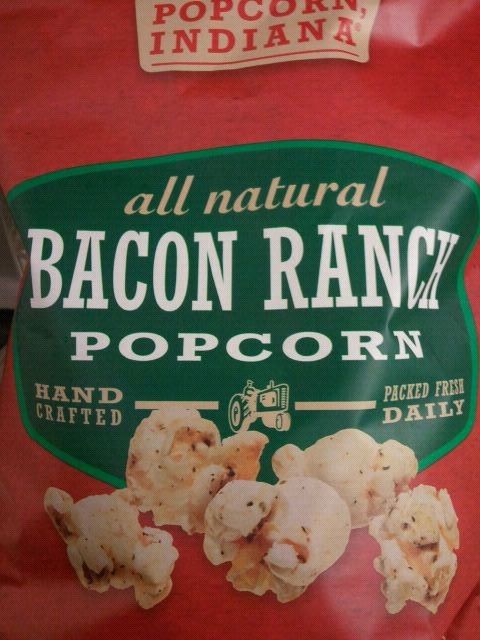 So this ones for you guys. Bacon seems like it's such a big deal. As in a big deal as in people love it.
To me? Eh.
While I do appreciate a good slice of turkey bacon, I never liked bacon as a kid. Always left it on my plate on the diner, and scrunched my nose when I saw the grease my dad would pour into a glass jar after making breakfast. But that's just me.
So when I saw this product, Popcorn, Indiana Bacon Ranch Popcorn I knew it would be a perfect thing to review. Plus, well, ok….it sounded pretty awesome. And I'm all for snacking. Guess what store I bought it at. No really, guess.
Why, WHOLE FOODS of course! 😉
Anyway, here's what a bowl of the bacony-ranch goodness looked like.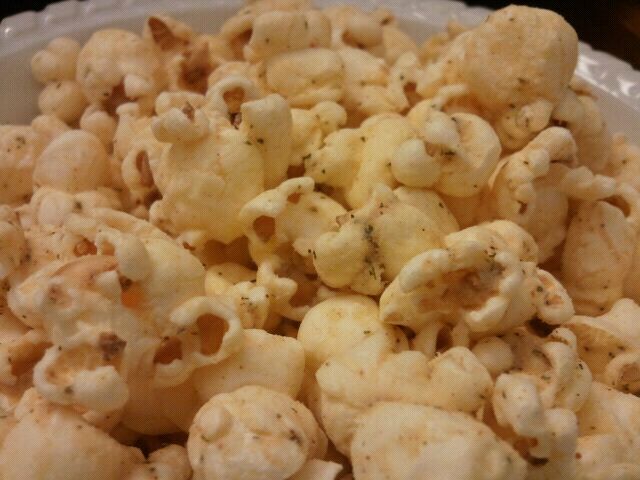 *sniff* *sniff*….does someone smell bacon?
This popcorn was unbelievably delicious. It had a soft crunch to it, and a light residue on top of each piece of popcorn. I barely found any pieces that didn't have a good coating on it, which was a positive. Nothing like a plain piece of popcorn to bring down the flavor party. Yea, I said flavor party.
Anyway, there was a salty taste, and a sharp white cheddar cheese flavor. And yes….I tasted bacon. There were also onion flavors as well, and it just really had a powerful and delicious ( insert ADDICTIVE) tastes. It reminded me of the Smoked Gouda popcorn I really loved as well.
This popcorn gets 4 1/2 stars. Why not 5 you ask? Well, it's called Bacon Ranch popcorn, and I sort of missed the "ranch" element. It was more of a cheesy-bacon popcorn to me, with a bit of onion flavor.  It's also a touch high in fat and sodium. Regardless, beyond good, and highly recommended.
What about YOU- fan of bacon? or no?  I like Veggie Bacon too! 🙂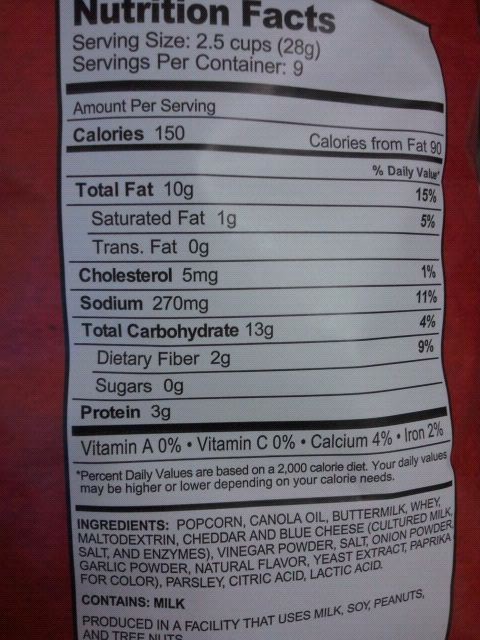 s