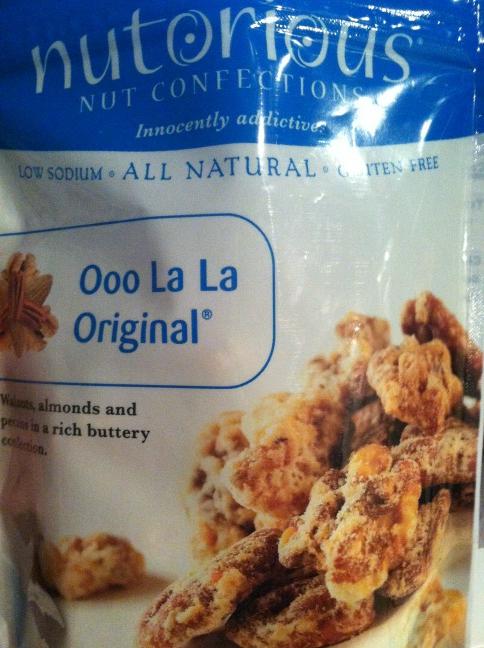 Presenting…. (da da da DAAAA!) One of the BEST things I have ever purchased. So good I ate the whole bag in 2 days (dangit!!!)
I found these browsing the grocery store in the natural foods section. They were on there own little showcase and had 3 or 4 flavors to pick from. There was only one of the Ooo La La Original flavors left, and it sounded the tastiest to me, so I picked this one up.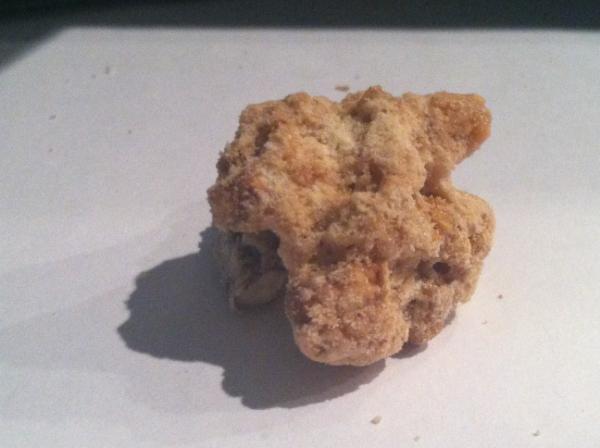 Opening up the bag, there weren't a lot of nuts, but a good amount. Pecans, walnuts and almonds, all dusted and covered with what looked like a graham cracker type of outside.  The taste? AMAZING! The walnuts and pecans had a soft crunch to them, and the outside was sweet but not too sweet, and definitely had a buttery taste. It reminded me of peanut brittle, because of the sweet and buttery taste, and then the nut flavor to accompany. The almonds were much crunchier and not as heavily coated as the walnuts and pecans, but delicious none the less.
Did I mention they're delicious? Because I ate the WHOLE BAG in 2 days. Oh well. I need the calories to fuel my hard workouts, and at least there are plenty of healthy fats in nuts 😉 (butter…not so much but moderation is key, peeps!)
OVERALL, 4.5 stars. A tad high in sugar, and lower in protein than just a handful of good ol' nuts would be, but overall a yummy snack. WILL buy again!