Hey!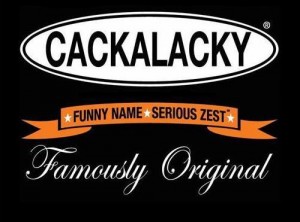 Source
So  I was recently featured on a friend of mine's awesome website who also does reviews, Freezerburns. We all did a video review of the Cackalacky spice sauce, which you can see here.
Now you can finally put face to name! haha.
SO- on behalf of Cackalacky, they are offering a giveaway!
What will you win?
You can win the same prize pack featured in the video, or this stuff here.
How to enter? LEAVE a comment below! 1 comment for each entry!
1. What would you like to try Cackalacky spice sauce on? (side note: I tried it/cooked it with on ground turkey another day- sooooo good!)
2. Did you picture what I looked like to be what I actually looked like? 😉
GIVEAWAY ends April 13th 12 pm EST. U.S. Only.
*******giveaway now closed******* Congrats Ashley! Look out for an e-mail from me 🙂