In honor of Earth Day, I was sent some free Earth friendly alcohol to review! Woo!!! (I AM of legal age….no worries!)  I was sent a bottle of Eppa Organic Sangria and Casa Noble Tequila to try. Eppa Organic Sangria is a red wine, "made with organically grown grapes, organic fruit blend of pomegranate, blueberry, blood orange and acai juices" (according to the bottle). It sounded absolutely delicious and I couldn't want to try a glass. Hey- if you are going to drink, you might as well choose something organic, eh? 😉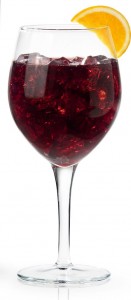 It had a slightly fruity smell to it, with deep and rich undertones. A very dark purple in color, as you can see from the picture above. I am not normally a wine drinker but…I liked this one! It was sweet at first, and then I really tasted some of the rich berry flavors. I really liked the subtle warmth and kick at the end, assuming to be from the citrus essences as the bottle describes. Fruity and sweet, but not overly sweet, it was very refreshing and very good. 4 stars.
Next up, the Tequila!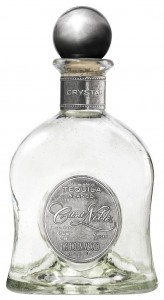 Casa Noble Tequila is Earth friendly because all of the processes that go into making the Tequila are natural. The tequila is organic as well. Bonus!!!
I decided to mix it with some juice. Whenever I have straight alcohol I prefer to mix it with cranberry juice or some type of fruity beverage over soda. I think the flavors and carbonation in soda overpower the alcohol sometimes.
This tequila  itself was very good. It went down smoothly and provided a nice after burn. It went well with the juice I mixed it with and just had a very clean and pure taste and feel to it. Nice!! 4 stars
Overall, impressive! I am not a *huge* alcohol drinker, but when I do drink it is nice to have options that are Earth friendly and made with organic ingredients. 🙂
HAPPY (EARLY ) EARTH DAY EVERYONE! 😀
You can view more information on Eppa's website here, if you are interested.