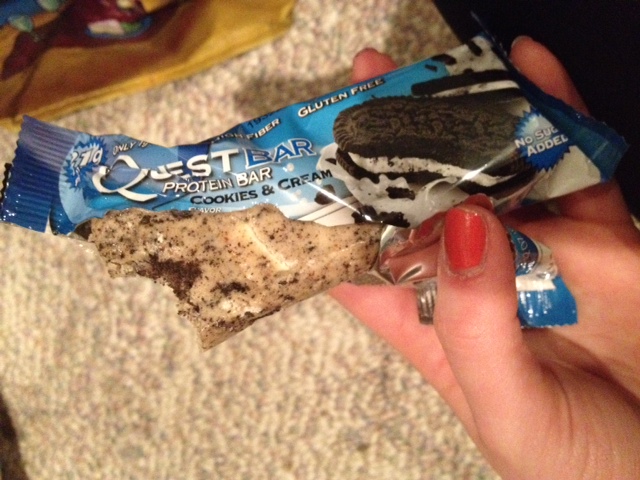 So as you may all know, I am a big fan of Quest Bars. I have done the following reviews on them where I really enjoy the taste and nutrition.
Cookies n Cream Quest Bar (um…can we say better than a sandwich cookie?)
Chocolate Peanut Butter, Strawberry Cheesecake, Peanut Butter Supreme Quest Bars (because who doesn't like dessert flavored Quest bars?)
Lemon Cream Pie, Peanut Butter & Jelly, and Apple Pie Quest Bars (Apple Pie= noms)
Cinnamon Roll and Coconut Cashew Quest Bars (both just AMAZING)
Of all the Quest Bars, Cinnamon Roll, Coconut Cashew, and Cookies n Cream are my favorites 🙂
So, I was shared by Predator Nutrition a nice booklet of some Quest Bar recipes! You can access it here. The Peanut Butter Pop Tart recipe sounds like it would be my favorite!
If anyone ends up trying any recipe, let me know-
OR if you have your own favorite Quest Bar recipe, Leave me a comment!