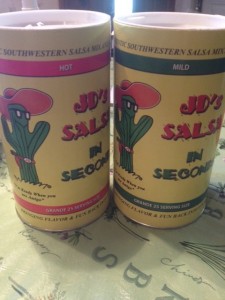 Summer is the perfect time to sit outside, have a BBQ with friends, and eat a variety of snacks. Well…I suppose snacking is a year round thing, but go with me on this one!
I got JD's Salsa in Seconds Hot and Mild salsa mix for free to try for a review. The mix comes with instructions to make their traditional salsa, or you can use the powdered mix to make a dip. I chose to make the dip with the hot and mild salsa mixes since our household seems to prefer that over salsa. And well…I was craving dip 😀
So I mixed up some sour cream, mayonnaise and the mix according to the package's instructions and made two separate bowls. I let it sit in the fridge for a few hours to let the flavors settle in.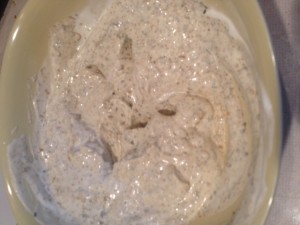 The Hot dip definitely had some spice and heat to it. It had a lot of flavor but wasn't salty at all. There was a nice oniony flavor as well that was rather predominant. My family was a fan of this one, and we used Tostito's plain chips to taste them with.
The mild dip I happened to prefer over the spicy one. It was more garlic-y in flavor, not too salty, and again had a good onion flavor. I liked this one better because I am not a fan of spicy, but my family preferred the other one better.
I recommend letting the dip sit in the fridge for an hour or so. I tried the dip once I made it, and then a few hours later and the flavors were much better. Both dips were super creamy, had a lot of flavor, but not too much, and were a good companion to the plain chips. A yummy summer snack, or good for eating during the World Cup! I never thought to mix mayo with sour cream for a dip base, but it did not disappoint with the salsa mix.
Overall, we liked it! And it was super easy to make. Worth a try if you like salsa, or dips with chip and are looking for something new. The mix came with a LOT of powder, and only a tablespoon or so was needed for a whole bowl of dip, so it will last you a while or be good for  big parties. 3 1/2 stars