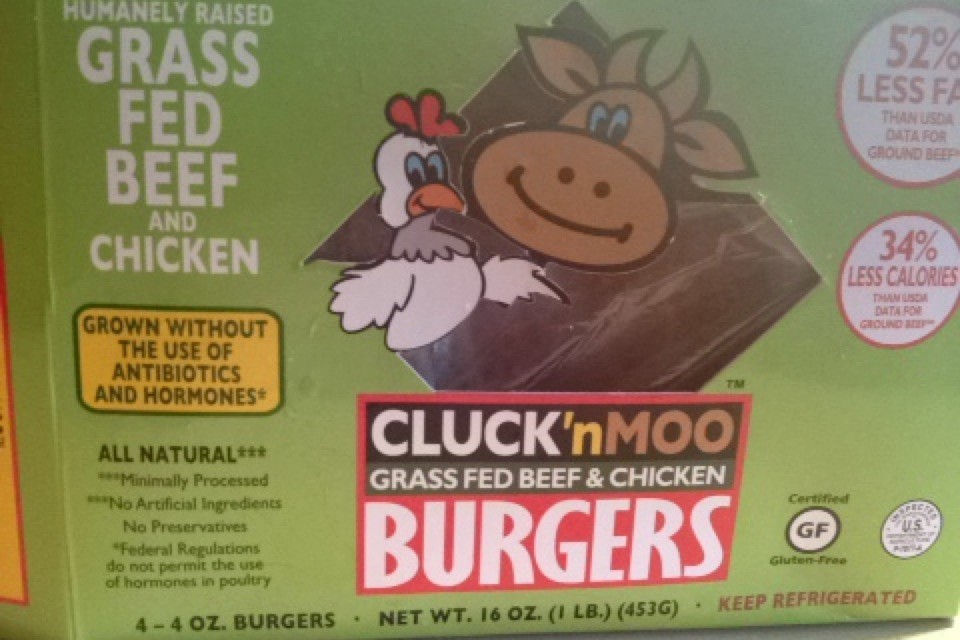 If there is one food that I love…it is beef! I used to avoid beef like the plague…for whatever reason…but since I reintroduced it back into my diet a little over a year ago, I can't get enough! Meatballs, burgers, I love it all. However, beef usually pays a price in my diet. It is either super delicious, and high in fat and calories, or, still tasty but rather dry, and thus lower in fat and calories.
So, I was excited when Cluck'n Moo offered me to try their Grass Fed Beef & Chicken Burgers. Not to be confused as two separate products…they are one burger, meshed together! These burgers are made without any antibiotic use, have 52% less fat than the USDA standard for ground beef  and 34% less calories than the  USDA standard for ground beef (according to the package).  I was super excited to try these!
By the time I got the package, it was in a cooler but partially thawed out, so I figured why not cook them now? I fryed them up in a frying pan over medium low heat with some non stick cooking spray. I did not add any seasonings except a sprinkle of sea salt. I noticed that the burger raw was very soft.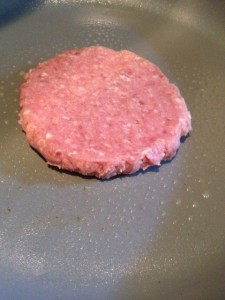 While cooking, I cut it open to see if it was done, and juices just POURED out! I've never seen such a juicy burger before!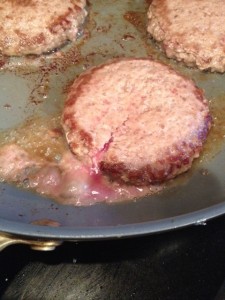 Naturally, I cooked it a little longer. Normally a little pink would not bother me for a burger BUT you have to remember that there is raw chicken in this burger as well, and raw chicken is a HUGE no no!
After it was done, I put a piece of cheese on top.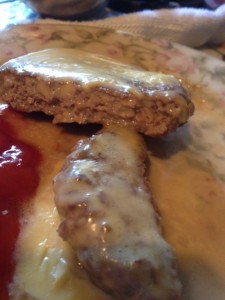 The burger did shrink a little bit after cooking, as most do, and ended up being about the size of a little bit bigger than my palm. I had it plain, no bun, with some veggies, and sorry NOT sorry, I ended up eating 2 in one sitting. These were GOOD!
They are super tender, and very moist. It honestly tastes exactly like it was 100% beef. You cannot tell there is chicken in it, and I love that. It was not dry or tough at all. It had the flavor of an 85-90% lean beef burger, but was definitely more moist. I knew it was a hit when someone in my house came downstairs and asked for a hamburger…he had no idea!
Overall, I am giving these 4 1/2 stars. I love that they are grass fed, no antibiotic use, and lower in calories and fat. There are still around 11 grams of fat per patty,with 4 of that saturated, so that deducts half a star, however, I would rather eat some fat in a burger and scrimp on fat elsewhere in my diet. DEEE-lish!!!
Here are the nutritional facts: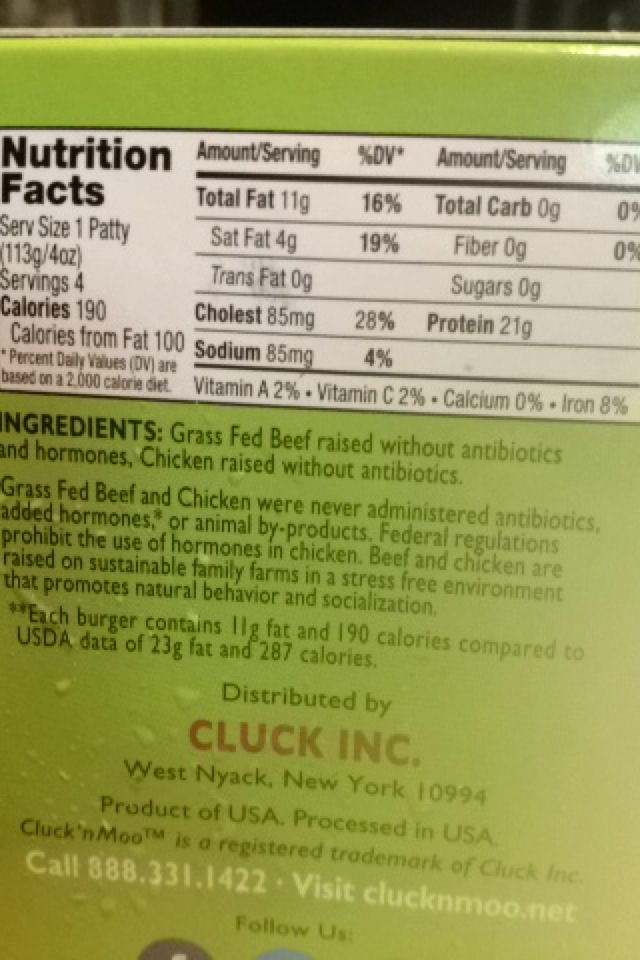 This is a sponsored post. I also received the product to try for free. My review is 100% unbiased.