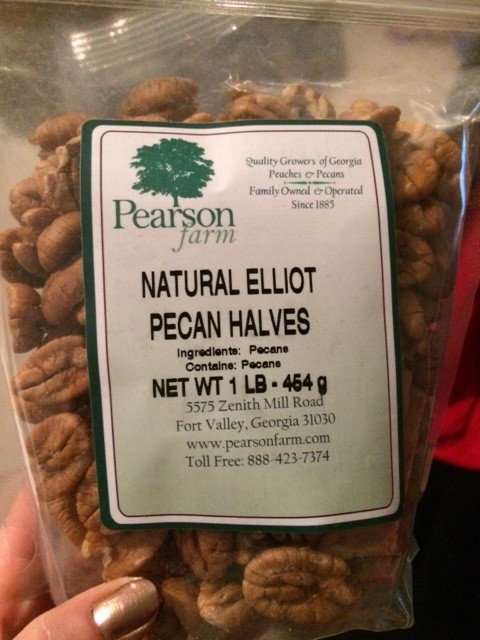 Pecans are by far, my favorite nut. So when I got an email asking to review some of the "BEST. PECANS. EVER!" , you bet I was down to give them a try!
I got sent a bag to try for free from Pearson Farm. I was slightly skeptical after reading the ingredients. Just…pecans? No salt? Not roasted? Hmm…
However, these are fantastic! They are soft, have a slight mapley/sweet flavor to them as well, which HAS to be natural! They have no oily taste to them, and do not have a funky aftertaste to them that I find raw nuts sometimes have. The pecans are nice and big, and just very flavorful. Easily the best raw pecans I have ever tried, and very yummy for a "plain" flavor.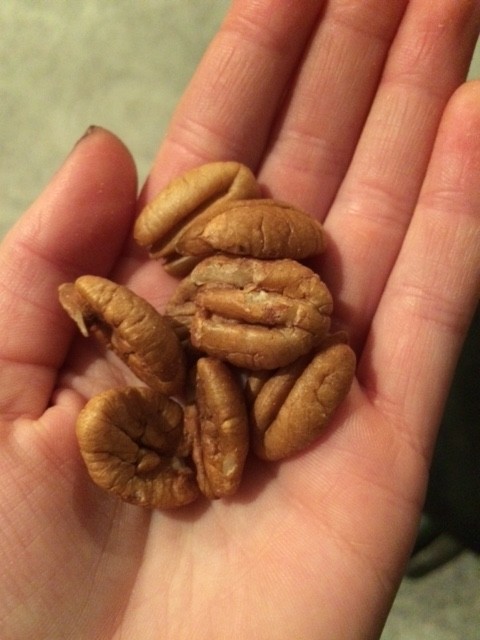 I think these would be great for baking. With holiday cooking and baking right around the corner, I think they would be excellent for making a pecan pie or a topping for cookies. However, they are delicious right out of the bag as well. I will always be a fan of roasted over raw, but for no salt AND raw nuts, these are very good, and very flavorful. Really allows the pecan flavor to shine through. I applaud! 4 1/2 stars from me.
Q- what is your favorite nut?
ALSO- the winner of the giveaway for the BP monitor is Kenny! You were chosen randomly via random.org, You will be contacted soon to claim your prize.