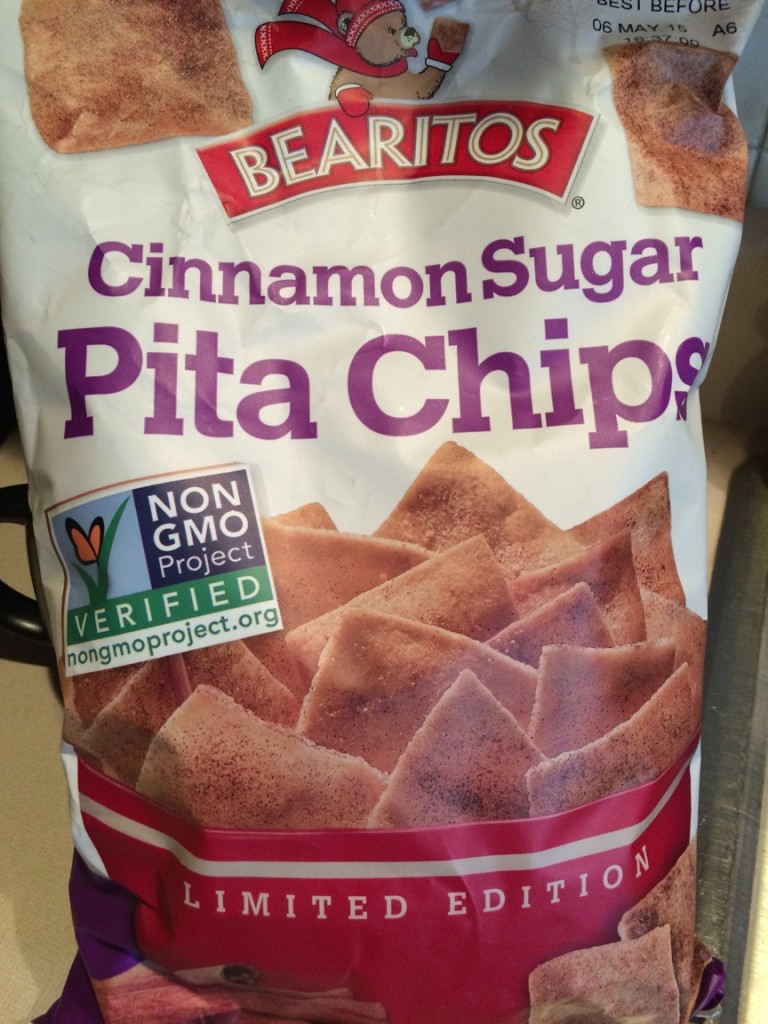 I got a free bag of the Limited Edition CinnamonSugar Pita Chips by Bearitos. These are non-GMO verified, which is always a plus. I don't necessarily go out of my way to get non-GMO foods, but seeing a product non-GMO verified is definitely a positive!
I have a love hate with Pita chips. Love them, hate the calories and carbs. A serving size is usually like 7 chips from most brands that I've seen, because Pita Chips are so dense and thick. Who can only eat 7?!?!
Anyway, I was excited to try these. I was informed there is also a chocolate flavor that they make. I was sent the cinnamon sugar flavor. Here's what they look like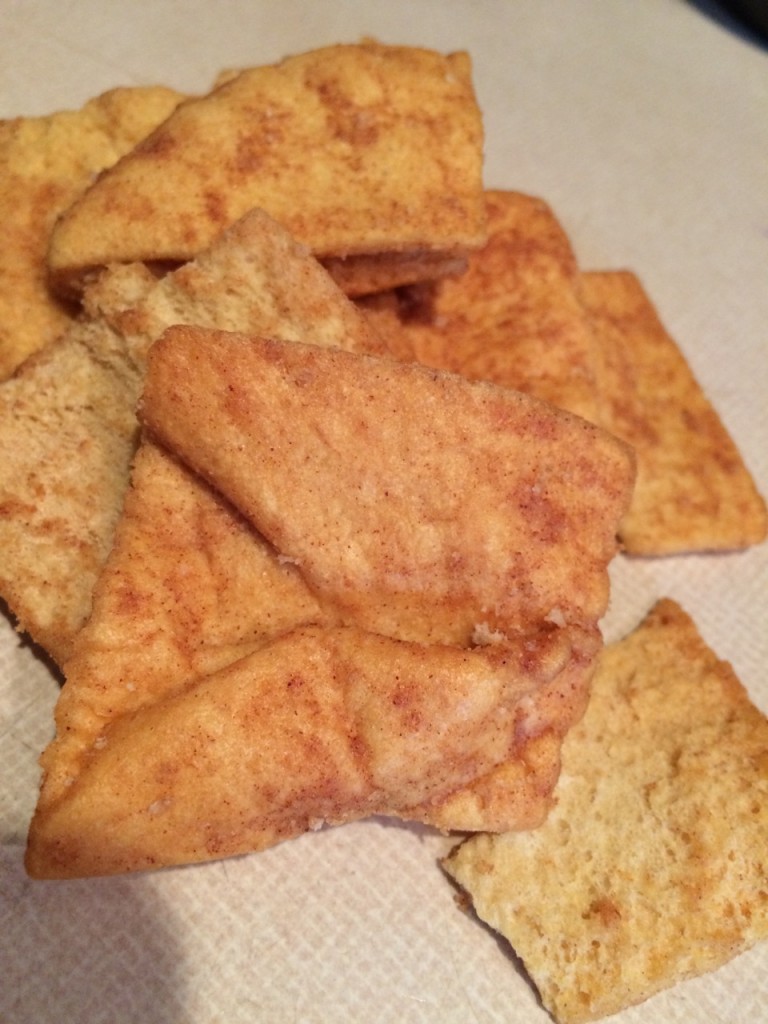 As you can see, they have some seasoning on them but do not look drenched in cinnamon or sugar, which I'll admit, I was already a bit disappointed. BUT, I tried these with an open mind.
Unfortunately, they were not as good as I hoped. They were a solid, crunchy chip, just as a pita chip should. However they were really bland. There was not a lot of cinnamon nor sugar flavor, and I had a predominant flavor of just a bland pita chip. I tried a couple chips, even some that looked like they had more coating than the others, and still to no avail.
The overall flavor was way too mild for me. If mild, and by mild I mean SUPER mild, is your thing, you might like these. I checked the sugar content of the chips, and it only had 1 gram of sugar. I suppose this is a plus, but I probably wouldn't buy these if I saw these in store. Too bland, and not worth it if I wanted a sweet treat.  I did like the crunch these chips provided, but they just didn't do it for me. I do NOT eat a lot of sugar (I am a Diabetic), so it's not even as if I am used to a high exposure of sugary foods- these just barely had any flavor besides wheat.
2  stars