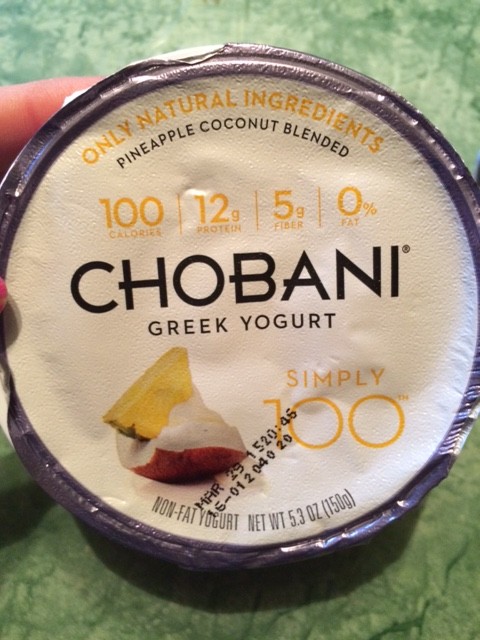 A new flavor I saw on shelves (and hopefully better than that Green Tea one…) is the Chobani Simply 100 Pineapple Coconut Blended Greek Yogurt! So 100 calories, no fruit on the bottom, no fat, natural ingredients…not to mention one of my favorite flavor mixtures of pineapple and coconut. Looks promising 🙂
Here's what it looked like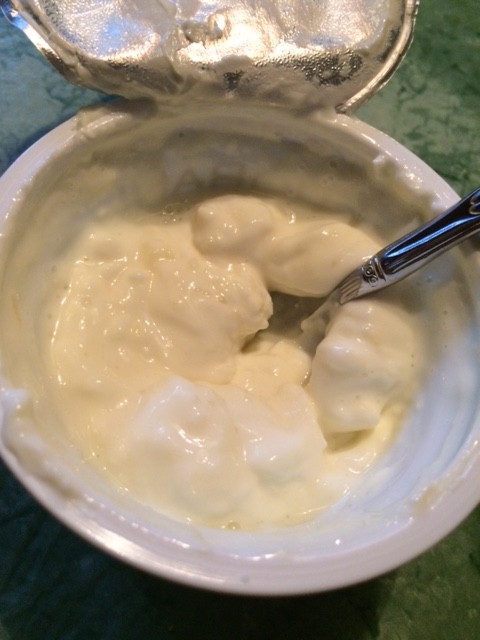 Nothing fancy, looks like a vanilla yogurt. There are few and tiny pineapple pieces in the yogurt as well, but for the most part the yogurt is "chunk" free of fruit.
So how did it taste?
The yogurt itself was a creamy blend, and it was rather tart from the pineapple. It tasted like the pineapple fruit on the bottom yogurt, but that one is 2% and this one is fat free, and you can tell, since more of the tart flavor comes out. The yogurt has a coconut after taste, which is pleasant. It is yummy for sure, but a little unbalanced. The pineapple flavor overtakes the coconut, and it is rather strong since it is tart. I almost wish the yogurt itself either
1. had more coconut flavor
2. was sweeter, less tart or
3. was made a 2% flavor, not a non fat. It needs the cream to mask the tartness of the pineapple, which is expected, but too strong.
However, still good. I would buy it again if on sale. 3 1/2 stars