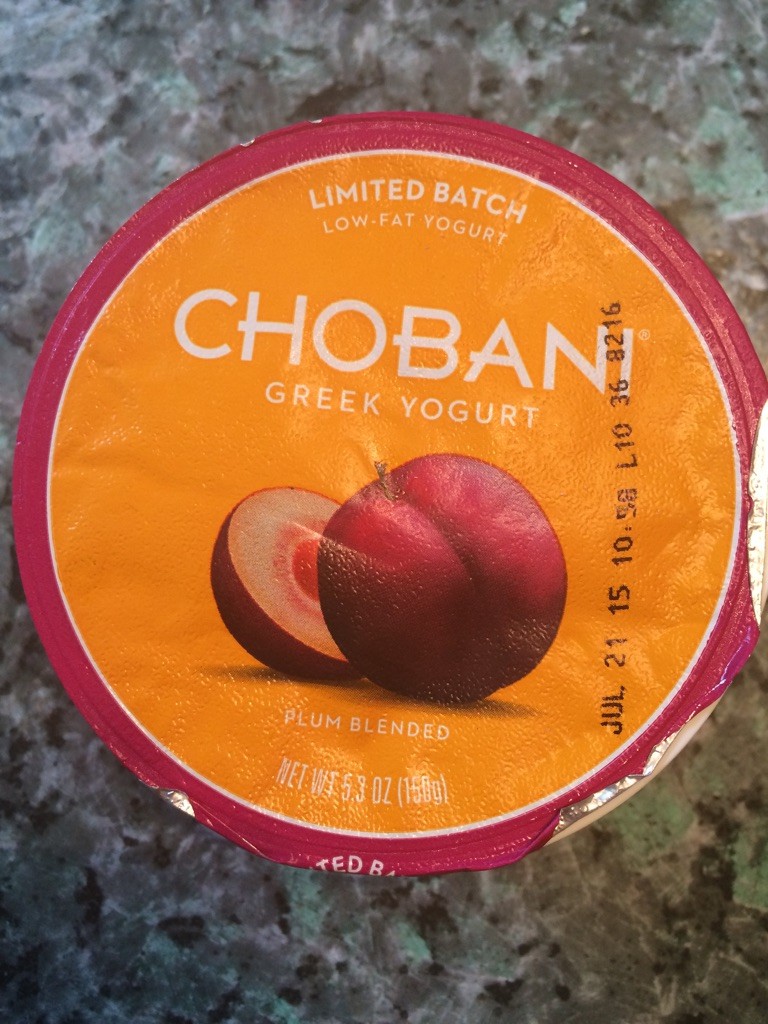 Found this baby at Target! The colors drew me in…plus I never tried this flavor, so I decided to give it a try!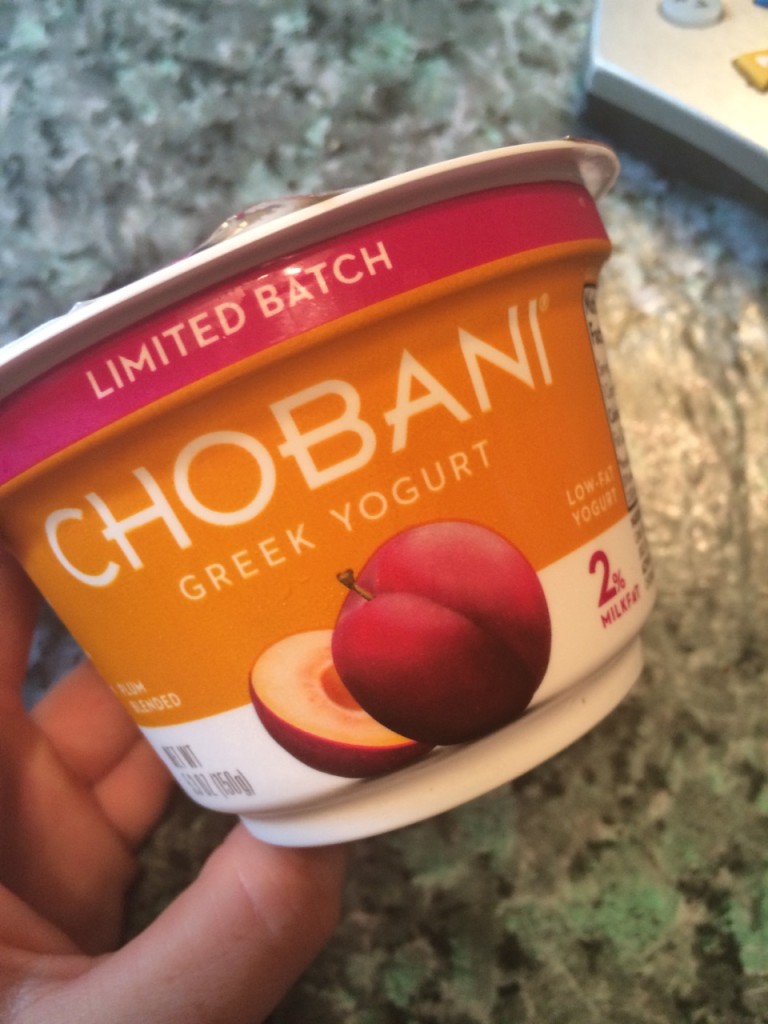 As you can see, it's a limited batch (maybe due to seasonality of the fruit??), is a blended yogurt, and is made with 2% milk (my favorite!!)
Here's what it looked like…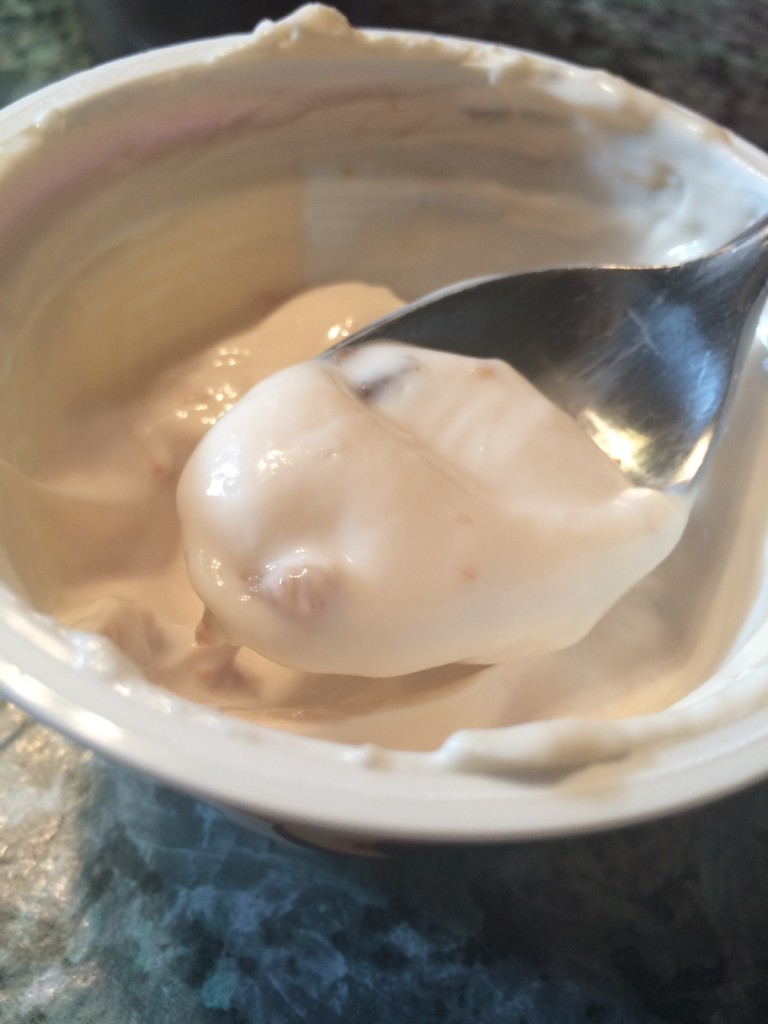 You can see the little bits of plum in the yogurt- not a ton, but still there. Small and soft, like fruit from a fruit cup.
The yogurt was not as thick as I expected, it was like an in-between greek yogurt and low fat non-greek yogurt.  It wasn't runny, but not as thick as other Chobani greek yogurts I have had. However, it was definitely creamy thanks to that yummy milk fat.
It had that tartness that a plum provides but it's not super tart where you cringe…this I liked! It had a very light flavor, a little sweet, but not too sweet. It was definitely more tart than sweet, but I think it's a good thing because it gives off a natural plum fruit flavor and not a fake plum flavor (which, it's made with real plums so, I would hope so!)Overall, it was a good yogurt. Don't know if I would go out of my way to buy it again, but wouldn't be opposed to eating it again. 3 1/2 stars.
Here's nutritional information and ingredients: