Whilst shopping for my usual yogurts for the week I spotted something new on the shelves…Chobani Watermelon blended yogurt!  The pink and green packaging certainly caught my eye amongst the white containers, so I picked it up, and decided to give it a try.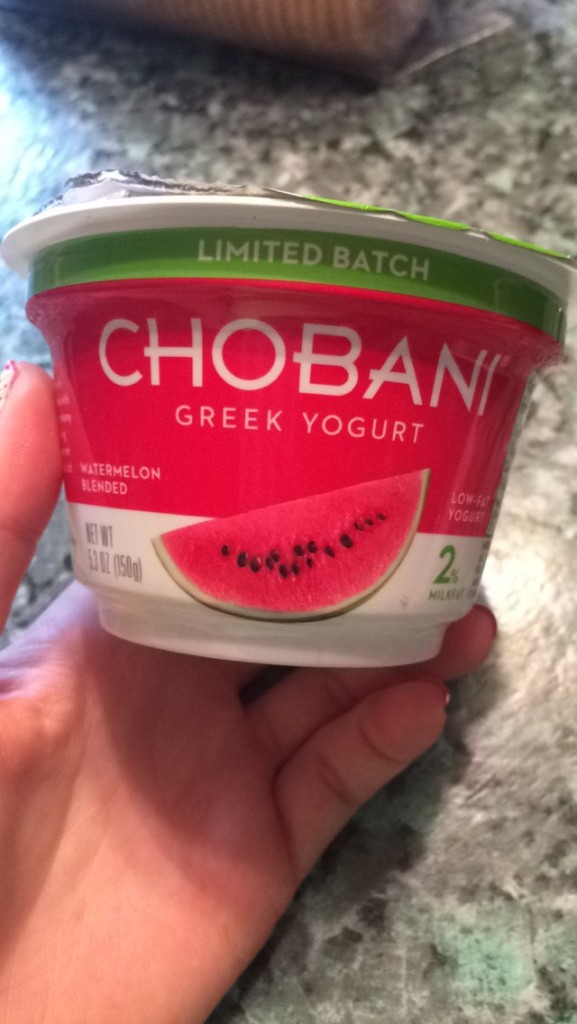 Seriously though…look how pretty the packaging is.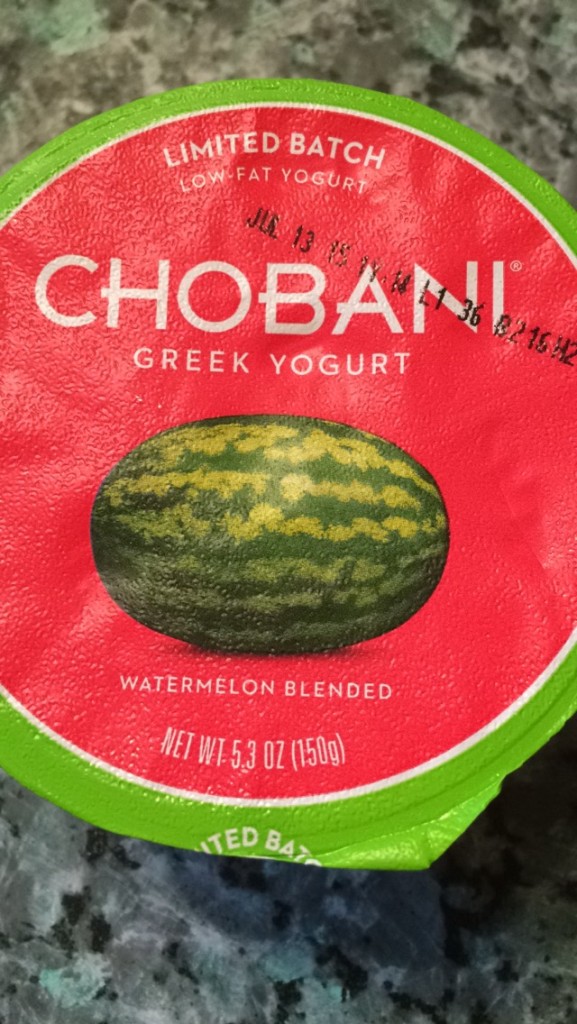 The yogurt itself was really, really good. It was super smooth and creamy, and I love Chobani's 2% yogurts for that reason alone. That 3g of fat makes all the difference between a yogurt and DANG that was a good yogurt! It was sweet, but not too sweet, with a sight tang and tartness. I liked this since it was reminiscent of real watermelon- sometimes you get a watermelon that is sugar sweet, sometimes you get one that's more on the tangy side. Either way it's enjoyable!
I do think there was more of a raspberry/watermelon type flavor than straight up watermelon, which I liked. I could tell it was watermelon flavored, but it didn't SCREAM watermelon…it had a light flavor. I wasn't sure how a watermelon yogurt would taste, but this one did not disappoint in the slightest. I also like how this yogurt is slightly lower in carbs in comparison to other Chobanis…15 g is perfect for me for a pre workout snack.
I would buy again. Unfortunately, this baby is seasonal. Grab it while you can! 4 1/2 stars