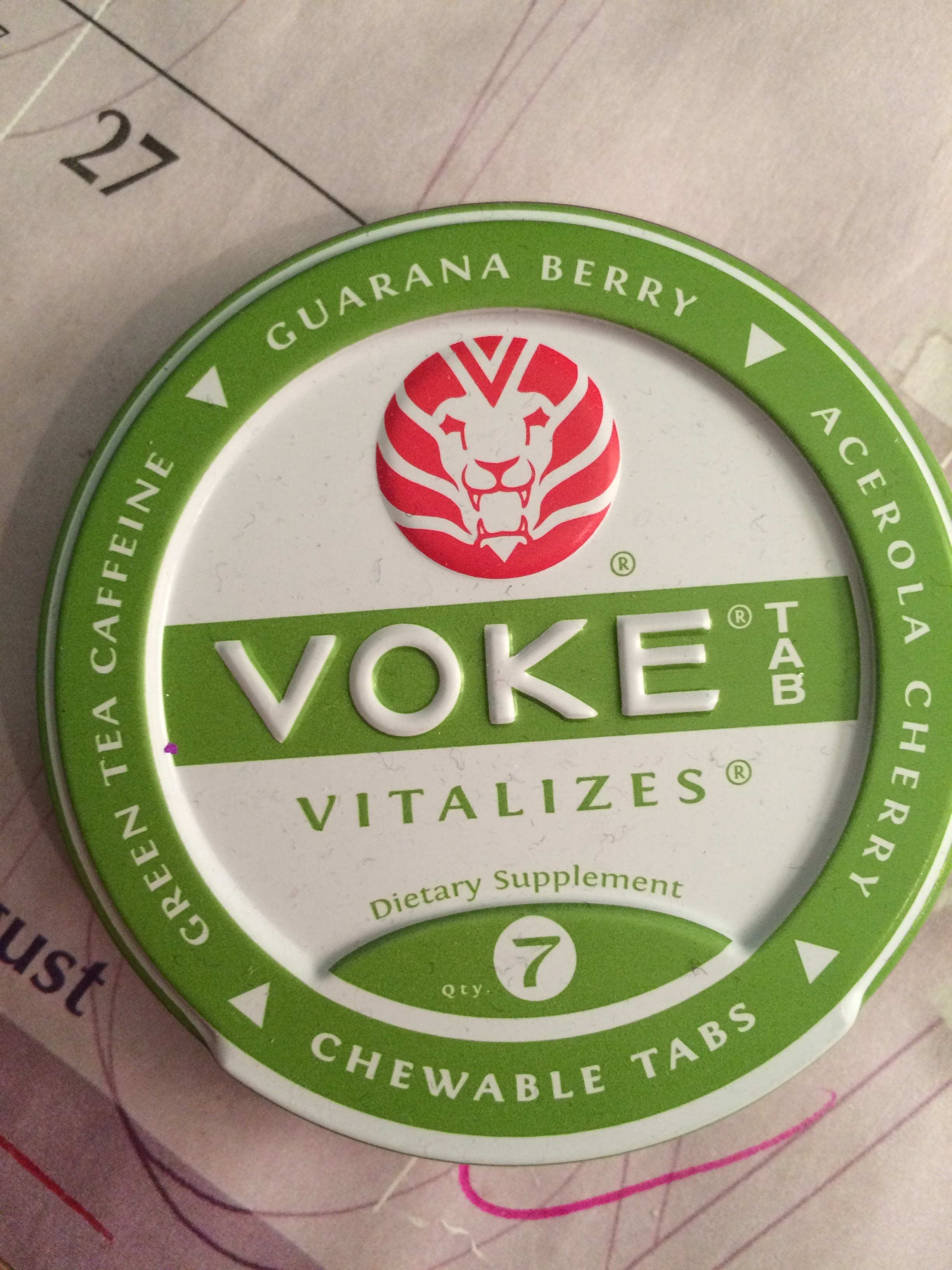 Does anyone else here drink coffee every day?…
GUILTY!
What can I say, with a busy life, school, multiple jobs…I need my caffeine some days (okay, most days) to keep me going. I try not to go over a cup to 1-1/2 cups of coffee a day, but I definitely hit that mark.  Vote sent me some Voke Tabs, which is advertised to possibly replace that daily coffee!
Each tab is chewable, made from green tea caffeine (77 mg per tab), some guarana berry, acerola cherry, and has 100% Vitamin C and only 2 calories each! Here's what they look like…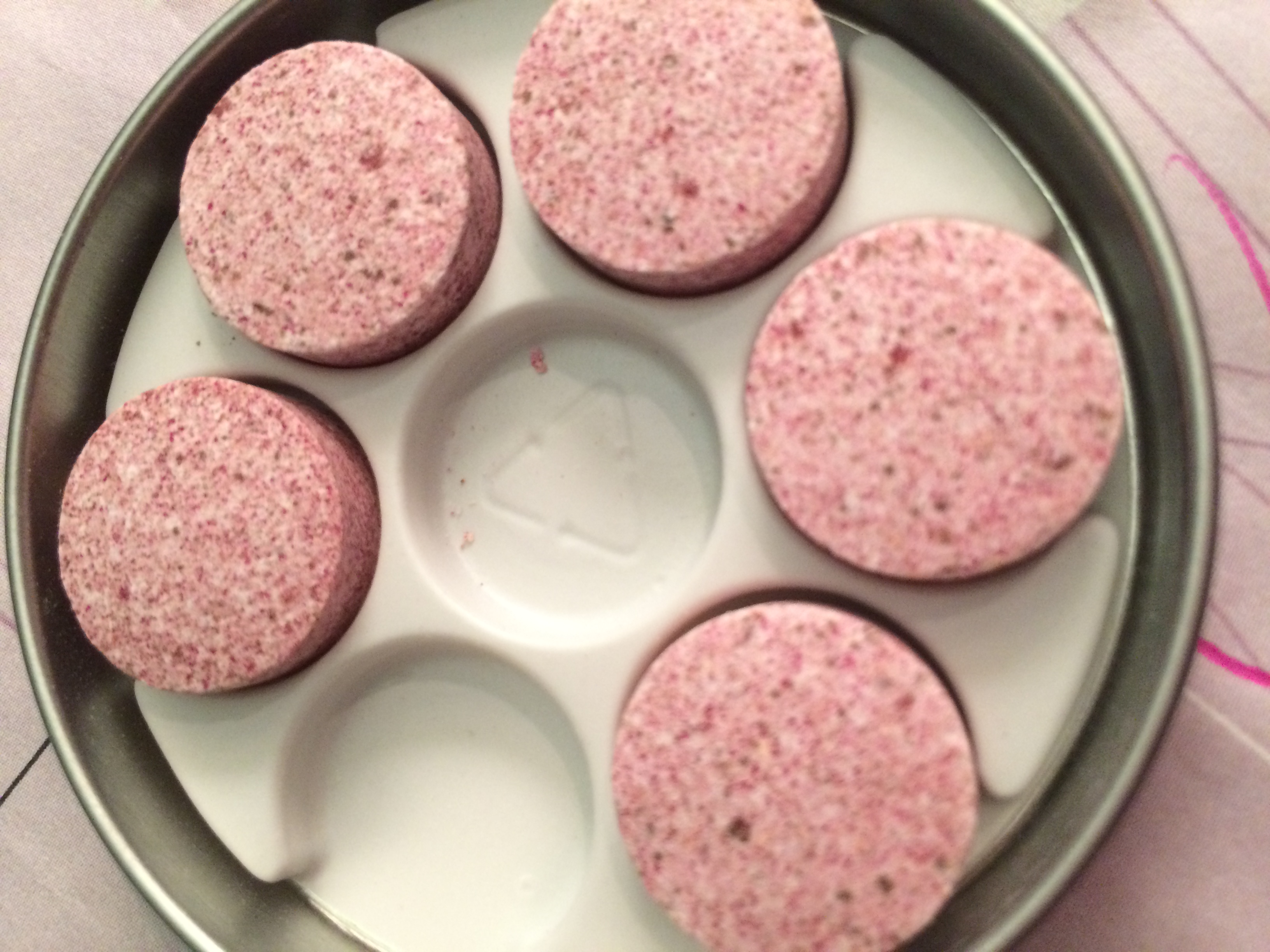 I like that they are made from green tea caffeine! A lot of caffeinated products make me jittery, unless it is a natural caffeine source. So, I was hoping this would be the same.
How do they taste?
Honestly…pretty awful. It has a slight mixed berry flavor, but is overwhelmed with a tart and metallic taste to it. I do not like it at all. I had one, and haven't had one since. The other one I let my brother try, who also agreed the flavor was not good.
The convenience is a plus if you can get over the flavor. But the top of the can also comes off easily so you cannot just throw this in your bag as it will open up on you.
Energy wise? It was OK. I did not get jittery, I didn't really feel as awake as a cup of coffee would, but just did not feel tired (I took this during my "afternoon slump" around 3-4pm). I had no problem sleeping that night as well.
Overall, I don't like them. I can't get over the taste. The energy is lackluster. Maybe 2 of them would do the trick for me personally but I won't be eating two of them.
1 1/2 stars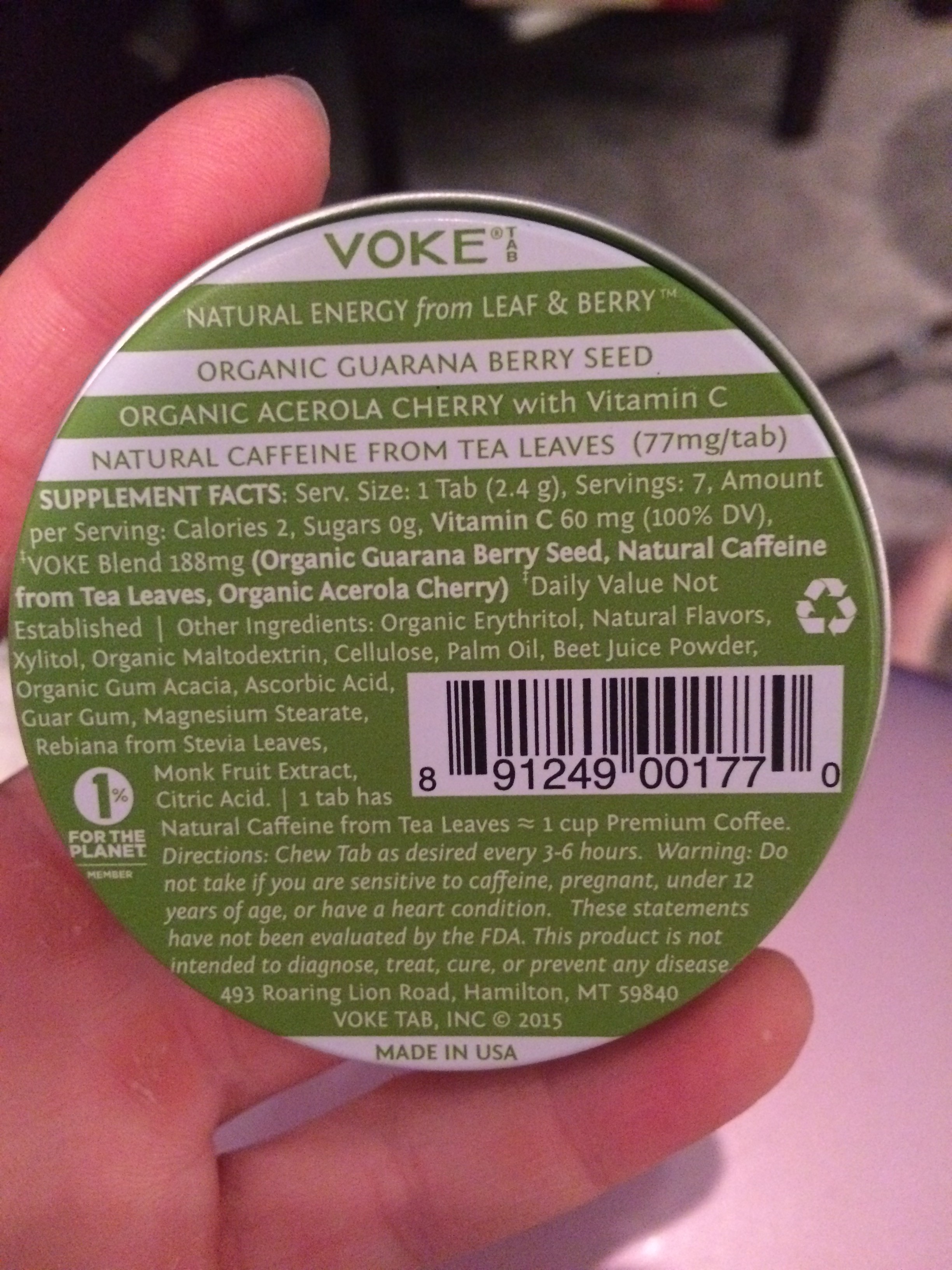 I received this product for free. This is an unbiased review.