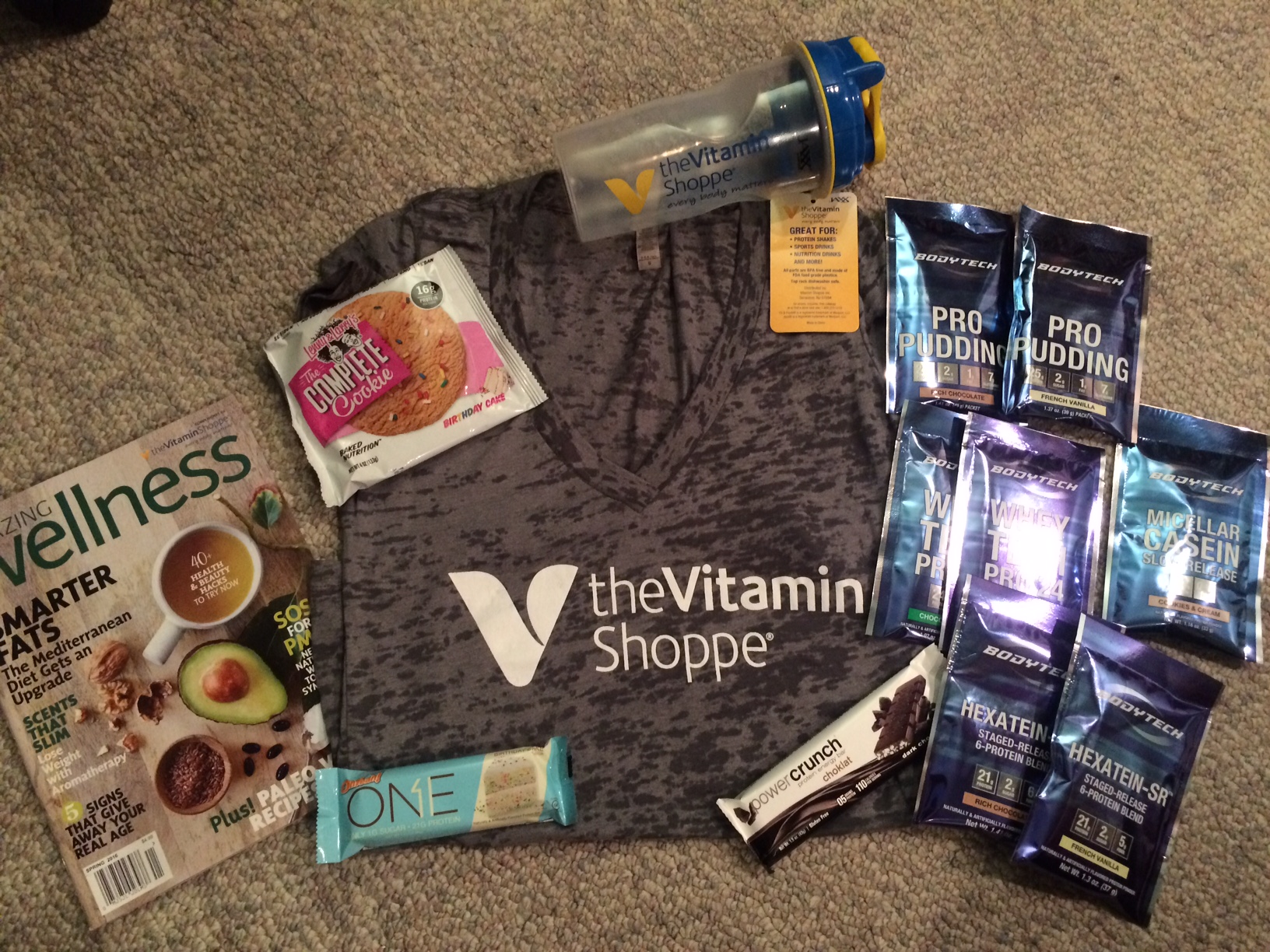 Hello!
I got a box of goodies from the fantabulous (yes thats a word) Vitamin Shoppe! I was sent an assortment of protein powders, a shaker cup, a shirt, protein bar, protein chocolate, and a protein cookie! Perfect gift box for the avid weight lifter like myself. So let's get started!
First up, let's get to the protein powders.
Bodytech Whey Tech, Micellar Casein, Hexatein, and PRO PUDDING samples. Note: all proteins (except pudding) were mixed with unsweetened almond milk.
Bodytech Whey Tech is a quick absorbed protein and good for post workout. I got these in Strawberry  and Chocolate Mint. They both mixed relatively easy.
The Strawberry flavor was not a favorite of mine. It tasted and smelled overly fake, and had a funky strawberry flavor. Reminded me of a muted strawberry milk, but the artificial sweetener was too prominent to enjoy. 2 stars.
The Chocolate Mint flavor was…eh. It tasted like spearmint, with very mild chocolate undertones. It was very, very mildly sweet so the flavors were sort of muted. Not a fan. 2 stars. 
Moving on…
Hexatein. I heard good things about these!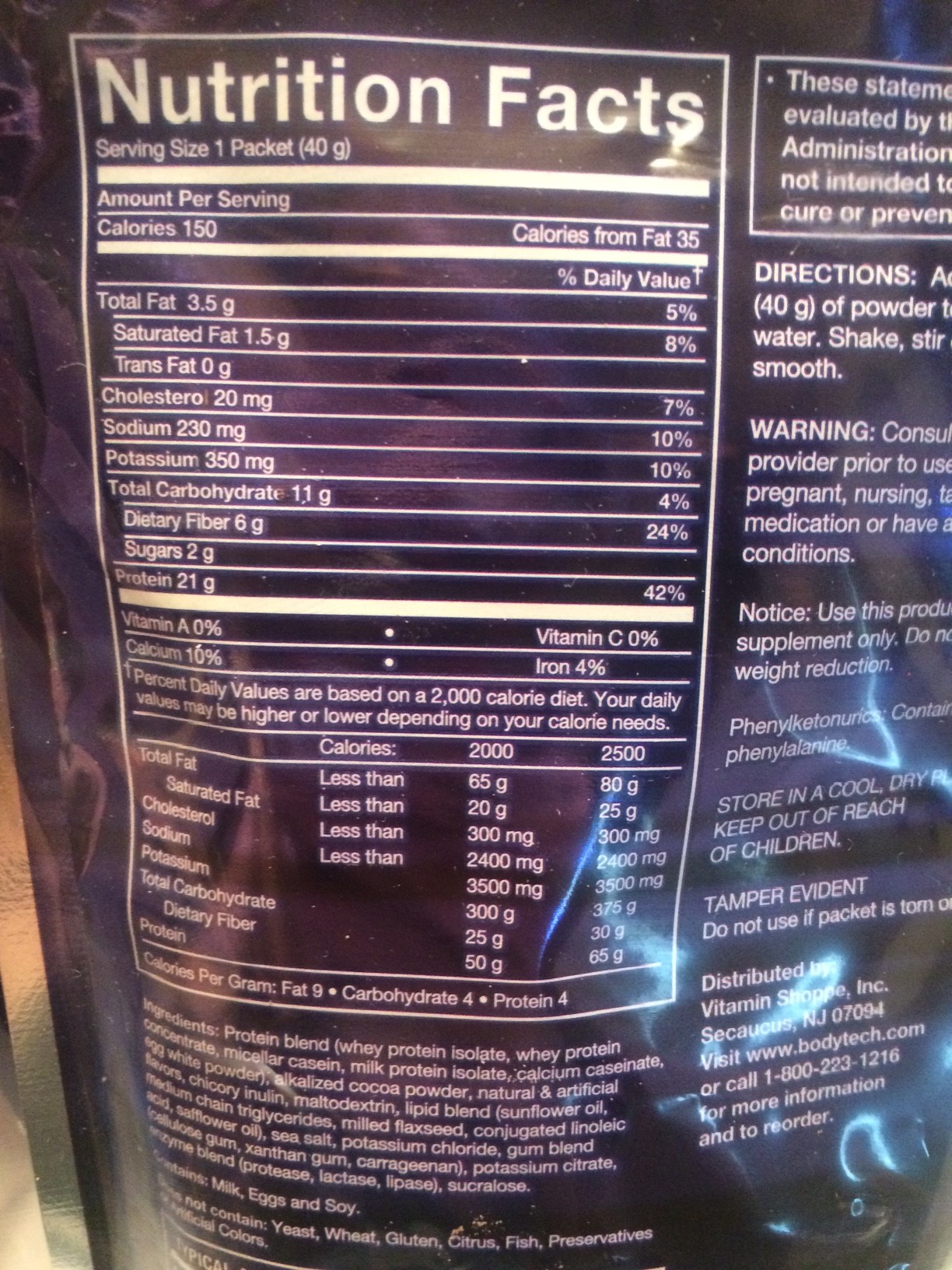 These proteins are a blend of whey, casein, and egg protein for assorted absorption and digestion rates. I got these in Chocolate and Vanilla. Both flavors were on the harder side to mix without getting clumps.
The Chocolate flavor tasted like cocoa powder moreso than chocolate, but did remind me of a chocolate milk. It had a creamy taste and mild sweetness, but it was a bit chalky. Not too bad. 3 1/2 stars.
The Vanilla flavor reminded me of a frosting, but was not nearly as sweet (obviously). It was creamy, and had an okay vanilla flavor, however the fake sweetener aftertaste was a tad too noticeable for me. 3 stars.
Next…
The Casein protein. Casein is a slow digested protein, and typically consumed before bed. I got this variety in Cookies and Cream, which happens to be my favorite protein flavor usually. It was thick, mixed easily, creamy. I kind of liked it because it had a mild cookie flavor, with mini pieces, but not too sweet. I don't like overly sweet powders, they make it hard for me to drink. My favorite of all the proteins. 4 stars.
Next up, The PRO PUDDING!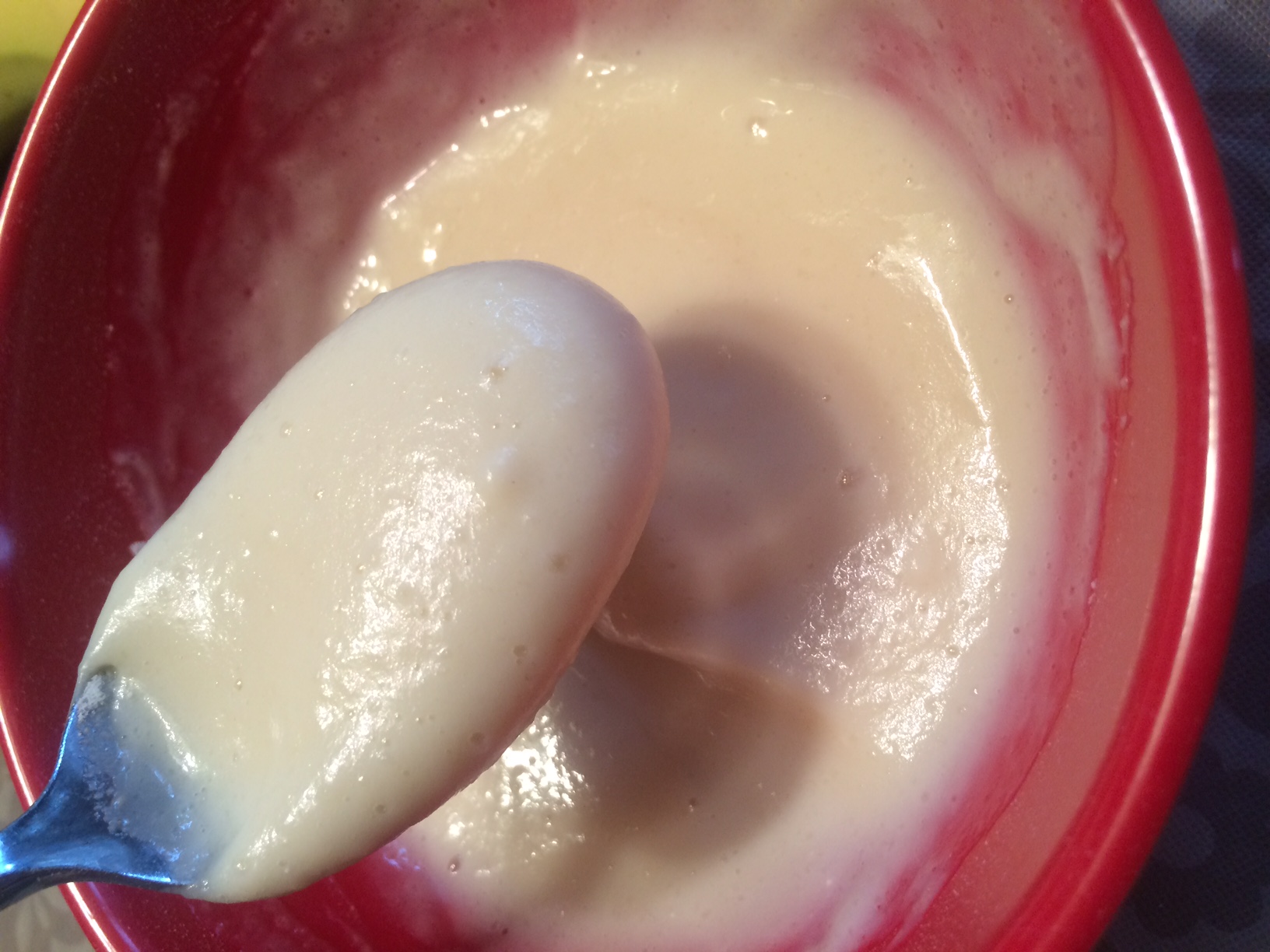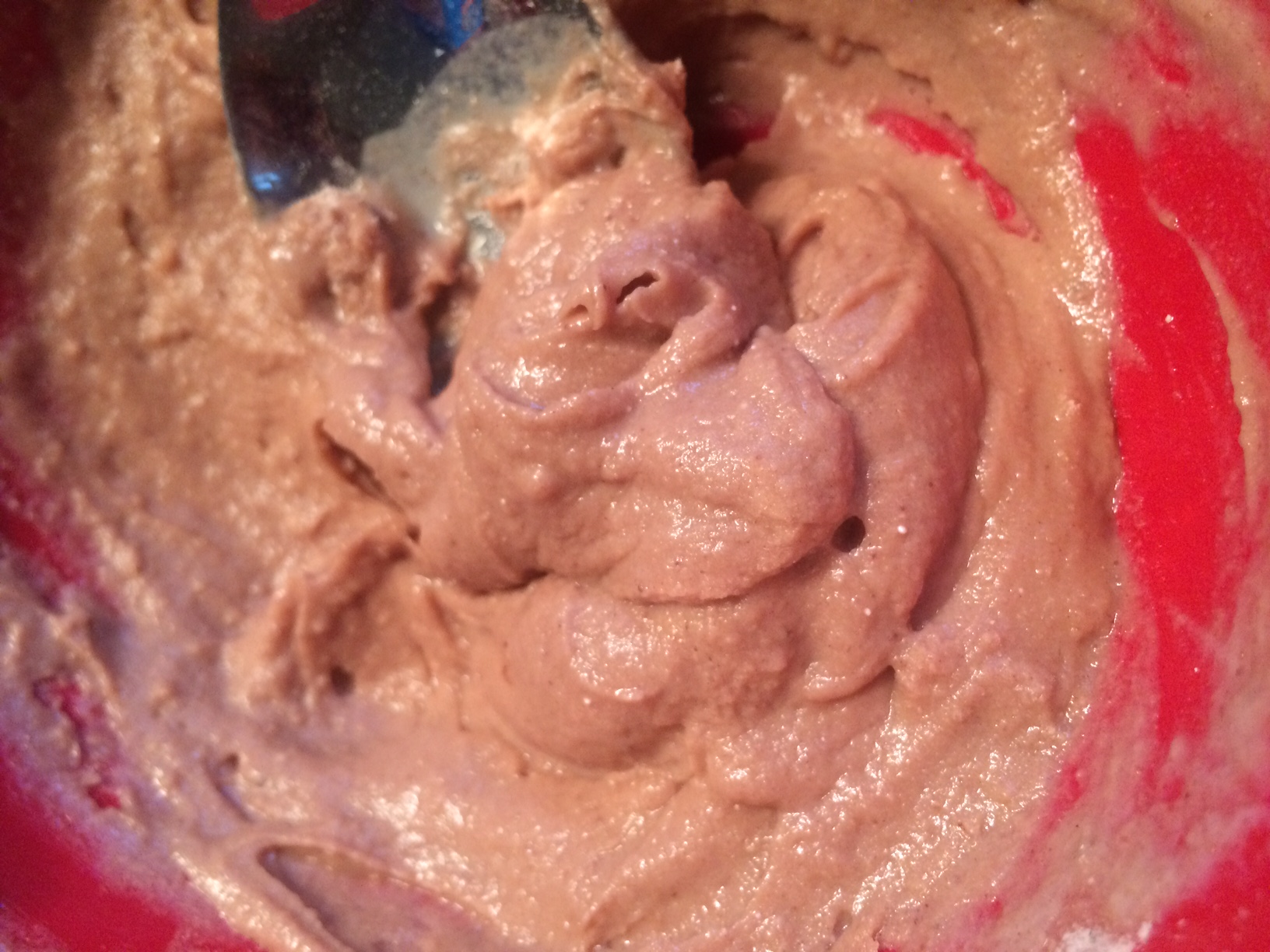 These were mixed with 5 ounces of cold water. You have to let them sit a bit for them to set up and thicken. To be honest, I did not like either one of them. The vanilla reminded me of a sugar free vanilla jello (that you make from the box), but the flavor was lack luster, too artificial tasting, awkwardly sweet, and too much to consume with one muted flavor. The chocolate was a little better, not too sweet, chalky, and tasted more like cocoa powder. Both were OK but need mix ins. I can see how they can be useful during dieting with some mix ins, perhaps a crunchy component, or some banana slices, but I was not a fan. 2 stars. 
Next up, the Complete Cookie by Lenny and Larry's in Birthday Cake flavor. Oh MAN was this good! A HUGE cookie ( be careful…two servings!!!) It was sweet, but not overly sweet, had NO protein flavor, was soft baked but dense, had a somewhat brown sugar flavor…very good, just not super healthy. 370 calories and 30 grams of sugar for one cookie, but if you need protein and you are craving sweets, this is totally the way to go.  4 1/2 stars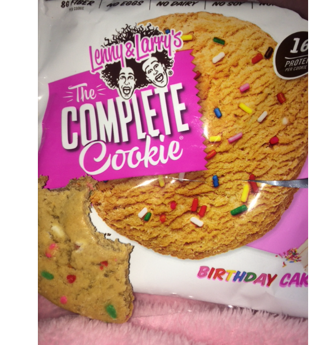 Next, the PowerCrunch Dark Chocolate bar. This had two servings in it,surprisingly. and overall was OK but not worth the calories. If I am craving chocolate, I was CHOCOLATE! It had a semi sweet but more on bitter side flavor with little krispies in it, kind of like a Crunch bar, but not as sweet. The chocolate was not smooth in consistency, and it was OK. 3 stars
Lastly, and a product I actually purchased again for both awesome nutritional stats and flavor, the Oh Yeah! ONE protein bar in Birthday Cake flavor. Only 1 gram of sugar with 21 grams of protein, and freaking awesome flavor. Dense, chewy, sweet, tastes like a sugar cookie meets vanilla cake. I love it, and the sprinkles on top make it feel decadent. This is my new favorite protein bar! 4 1/2 stars.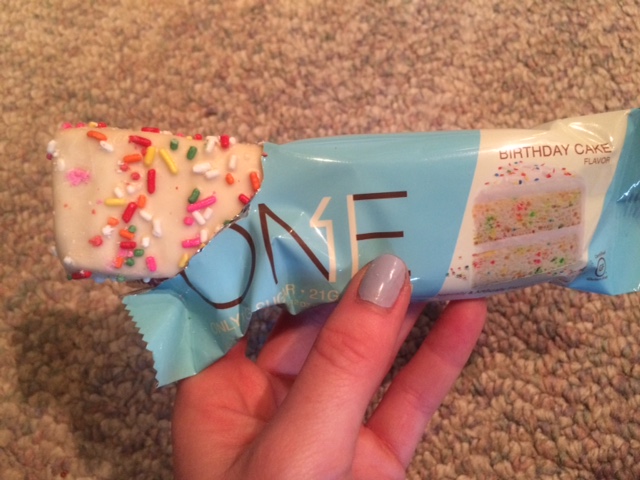 Overall, got some good stuff! The shirt and shaker bottle from Vitamin Shoppe added a nice touch. The shirt was super comfy, and fit well. The shaker cup was sturdy, and had a jack-like shaped object instead of those annoying metal wire balls that you cannot get untangled if you store them together or throw them in dishwasher, which helped mix protein. Thank you, Vitamin Shoppe, for my care package!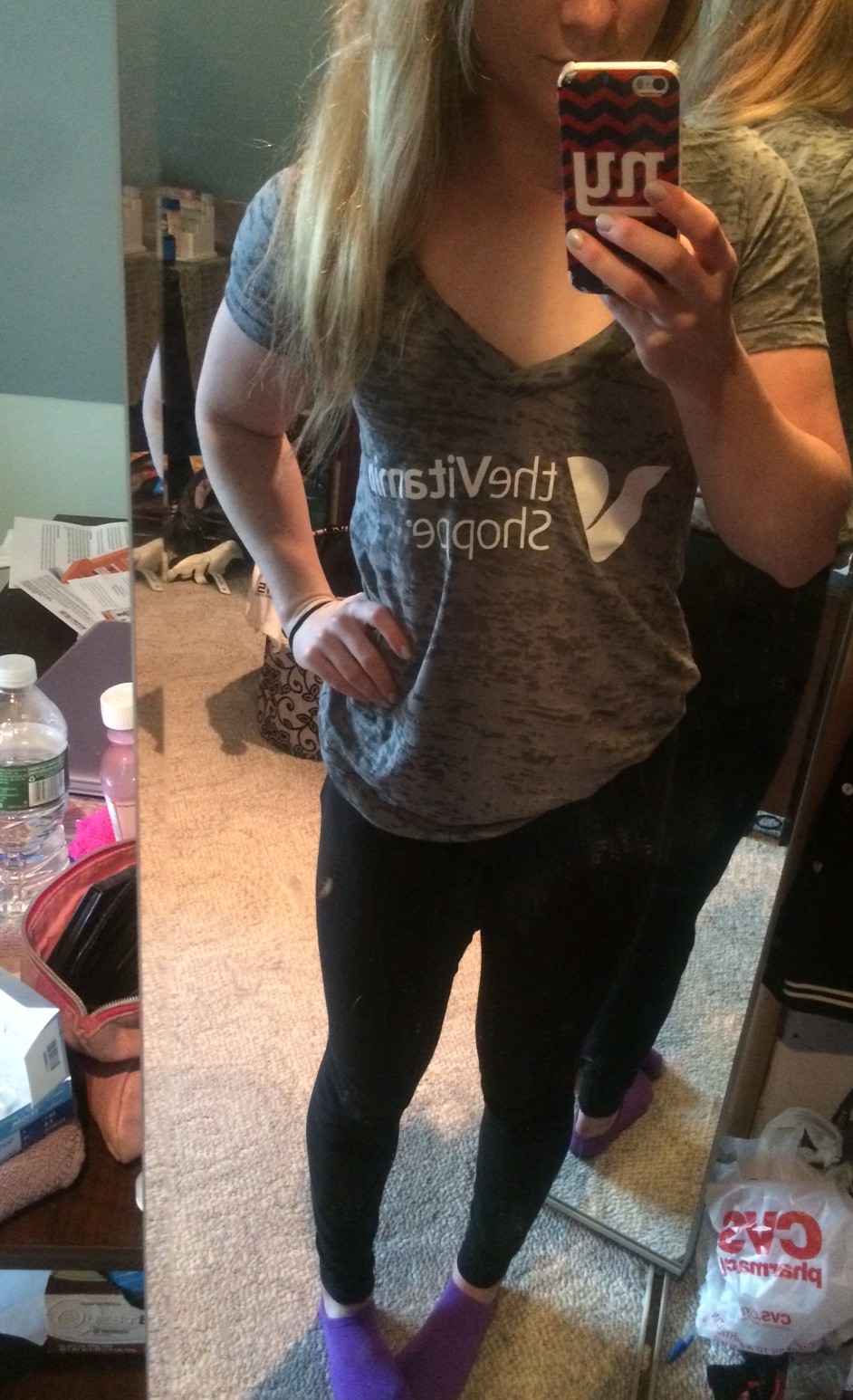 This is an unbiased review. I received these items for free.