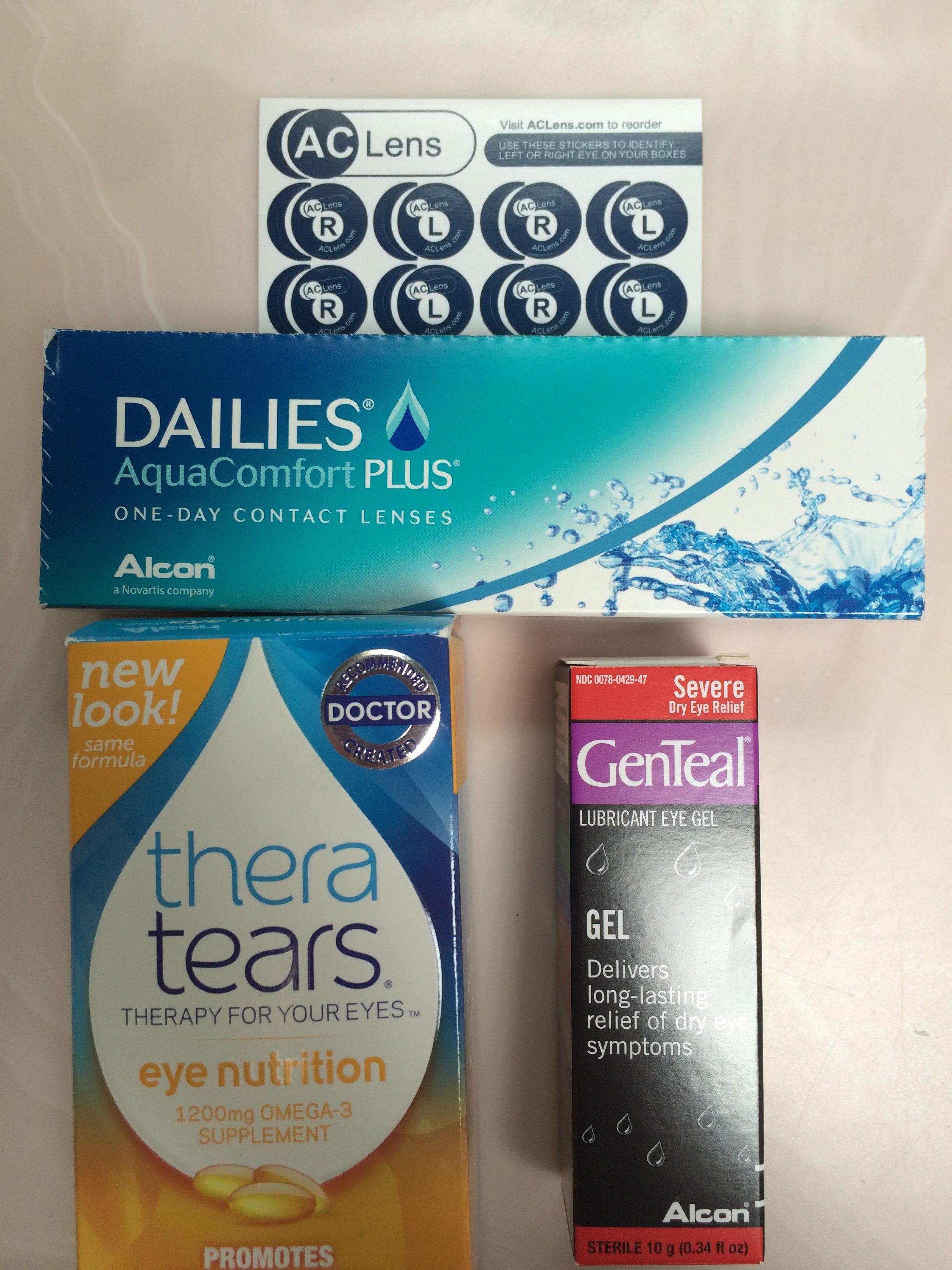 Hi there!
I got some awesome products to try from AC Lens. They have almost everything you could need for your eyes, including contact lenses, solutions, dry eye remedies, and more. I was sent a few products to try out.
So let's get started! I suffer from dry eyes, so I chose some dry eye remedies, alongside daily contact lenses. I wear contacts now, and I can get about 3 hours out of them before my eyes start to get unbearably dry. I was hoping these products could provide me some relief!
First up, GenTeal Severe Eye Gel Drops. The retail value is $11.95. The gel itself comes in a squishy tube, kind of like a mini toothpaste tube. The gel comes out slowly, and the tip comes to a point to which you literally have to squeeze the gel into your eye. It's a bit odd, I wish they could formulate a way to make the application a bit easier. I know people who HATE putting eye drops in, since it's so close to their eyes, and with this product you have to literally almost be on top of your eye.
That being said, the product works great. You cannot use it with contact lenses in, so I used it at night. It relieved my dry, sticky eyes and provided instant comfort for hours. Really a great product for dry, sensitive eyes. 4 stars.
Next up, Thera Tears Nutrition for Dry Eyes supplement.  The retail value is $14.95, which isn't bad for fish oil. This supplement contains fish oil, flaxseed oil, omega-3's from multiple sources, with a total of 1200 mg per serving (3 capsules). The soft gels are rather large, but easy to swallow. I ended up taking 2 in the morning, because I found that since they are not enteric coated, you get the "fish oil" burps afterwards, which I dislike about fish oil supplements. However, as a plus, it doesn't last all day, like I have experienced with other fish oil supplements.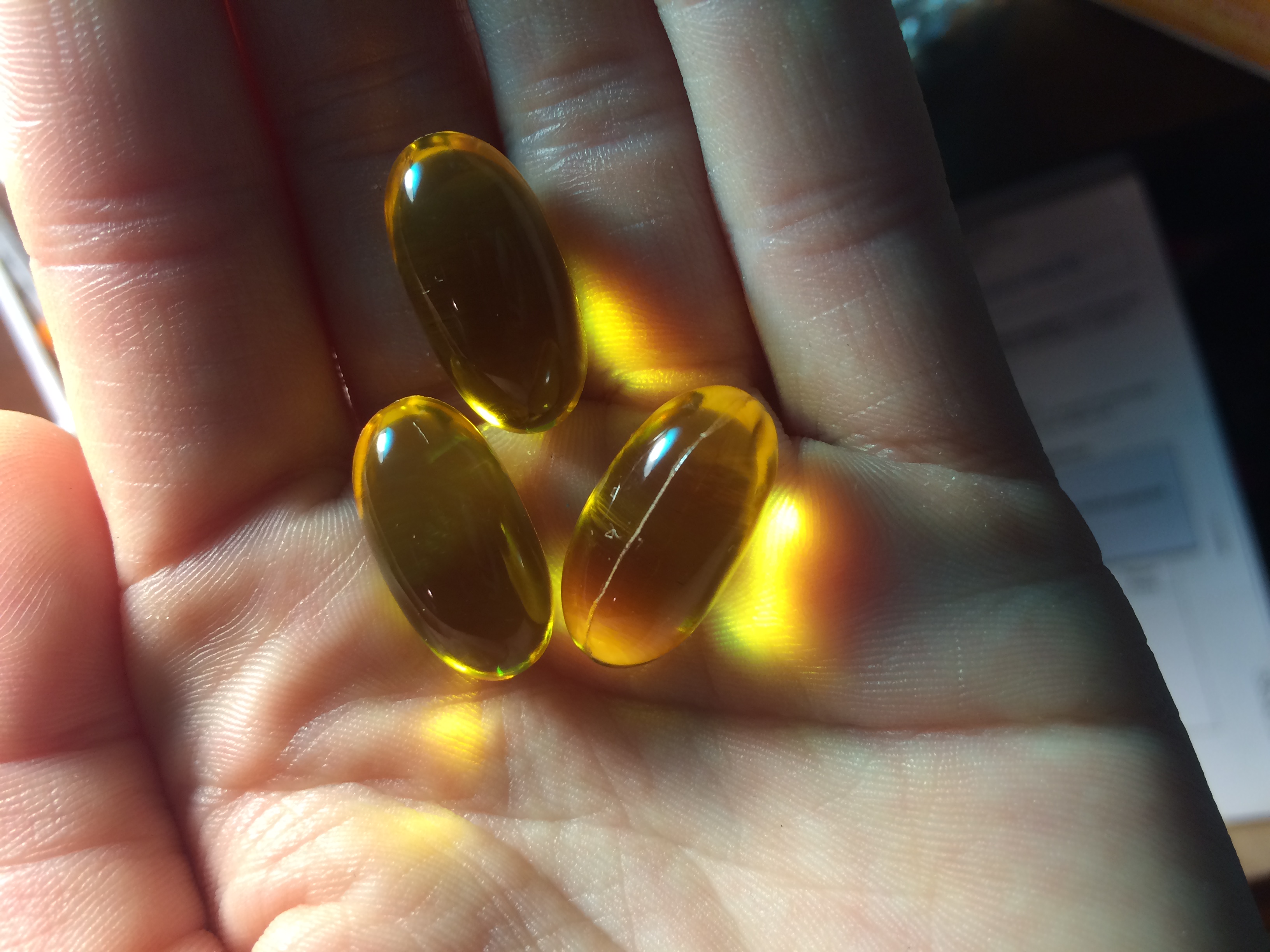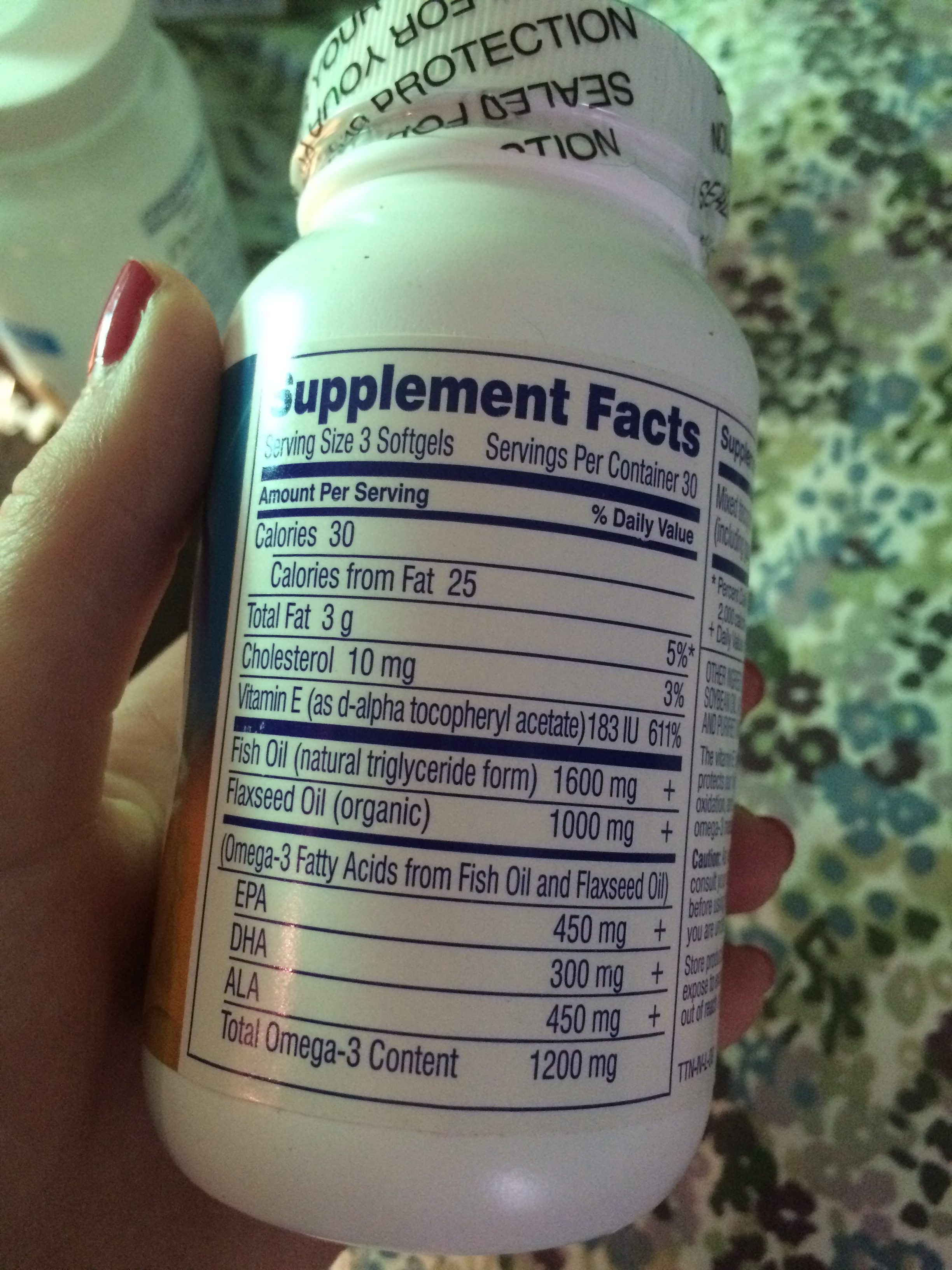 Honestly, I've been using the product for about a month, and I think my eyes are perhaps slightly less dry, but nothing drastic. I think further use is necessary to notice a significant change. However, as a plus, my skin seems clearer! Overall, 3 1/2 stars. Fish oil has a lot of positive affects on the body, but it is a blood thinner, so check with your doctor to see if this is right for you.
Lastly, DAILIES AquaComfort Plus contact lenses by Alcon. A 30 day supply values at roughly $22.99. I actually liked these! They were comfortable to put in, and did not bother my eyes. Sometimes I find with contact lenses, they do not fit comfortably and you have to throw out a pair. You never want to wear anything in your eyes that causes discomfort!
I will not lie, my eyes did require eye drops, as they got dry by the end of the day, but I must say I was pleased with these. They were not dry upon putting on my eyes like some contacts often do for me. They fit comfortably as well. They were a bit harder to take out than other brands I have tried, but this isn't really a huge deal. Overall, very pleased. 4 stars
Overall, some great products. I will definitely be ordering from AC Lens in the future. The products are affordable, and it's a one stop visit for your eye needs 🙂
I have received these products for free. This is an unbiased review.