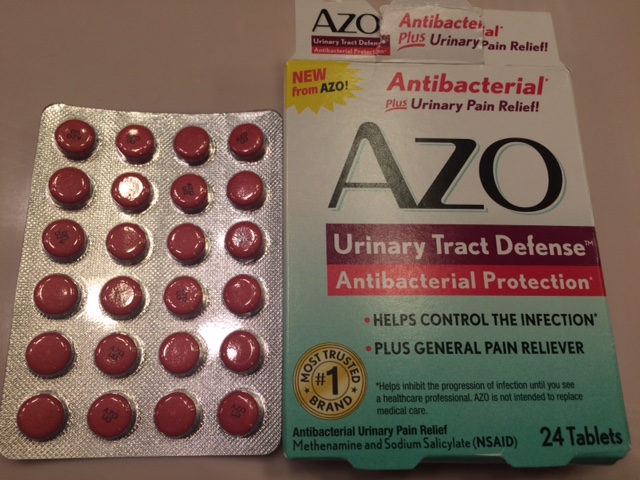 Urinary Tract Infections (UTI's) are well… a pain. While they happen most commonly in women, it is totally possible for a man to have a UTI as well.
AZO has come out with a product to "control the infection" as well as provide some pain relief for when a UTI hits and you have to wait to see the doctor. NOTE: This product is NOT a replacement for going to the doctor! A UTI is an infection, and often requires medication from a doctor or physician assistant, so PLEASE if you think you have a UTI, seek medical attention!
AZO's Urinary Tract Defense contains Methenamine, which is antibacterial, (thus preventing the "spread of the infection"), as well as Sodium Salicylate, which is an NSAID analgesic (pain reliever).  Here are some facts below: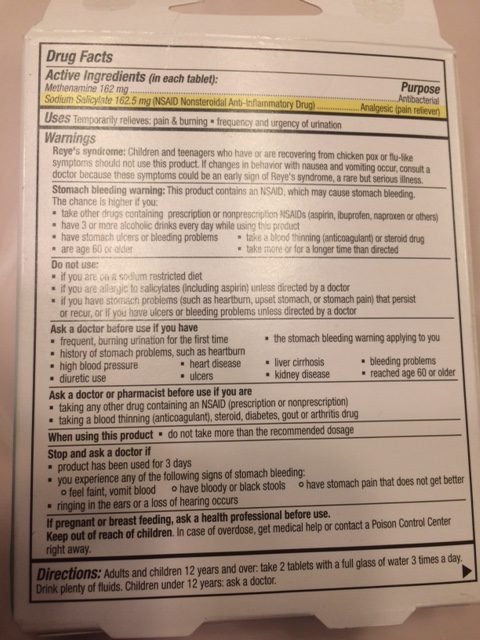 I am presenting this product however I did not use it (which I suppose is fortunate for me!). However, UTI's are common in Diabetics, so this is a good product for me to have on hand (always ask a doctor first if you are Diabetic/have any medical conditions).
The pills are small, and there are 24 of them, all in a sealed, air tight package. You are instructed to take 2 pills, 3 x per day, with a full glass of water for adults and children 12 years of age and older. I like that the pills are small, and they appear somewhat "candy coated", making them even easier to swallow (at least in in my opinion).
Again, I did not use this product directly, however, I have used similar AZO products in the past, and did have positive results, so I do not foresee an issue with this product. Always good to keep on hand…you never know when a painful UTI will strike!
I received this product for free. This is an unbiased review.