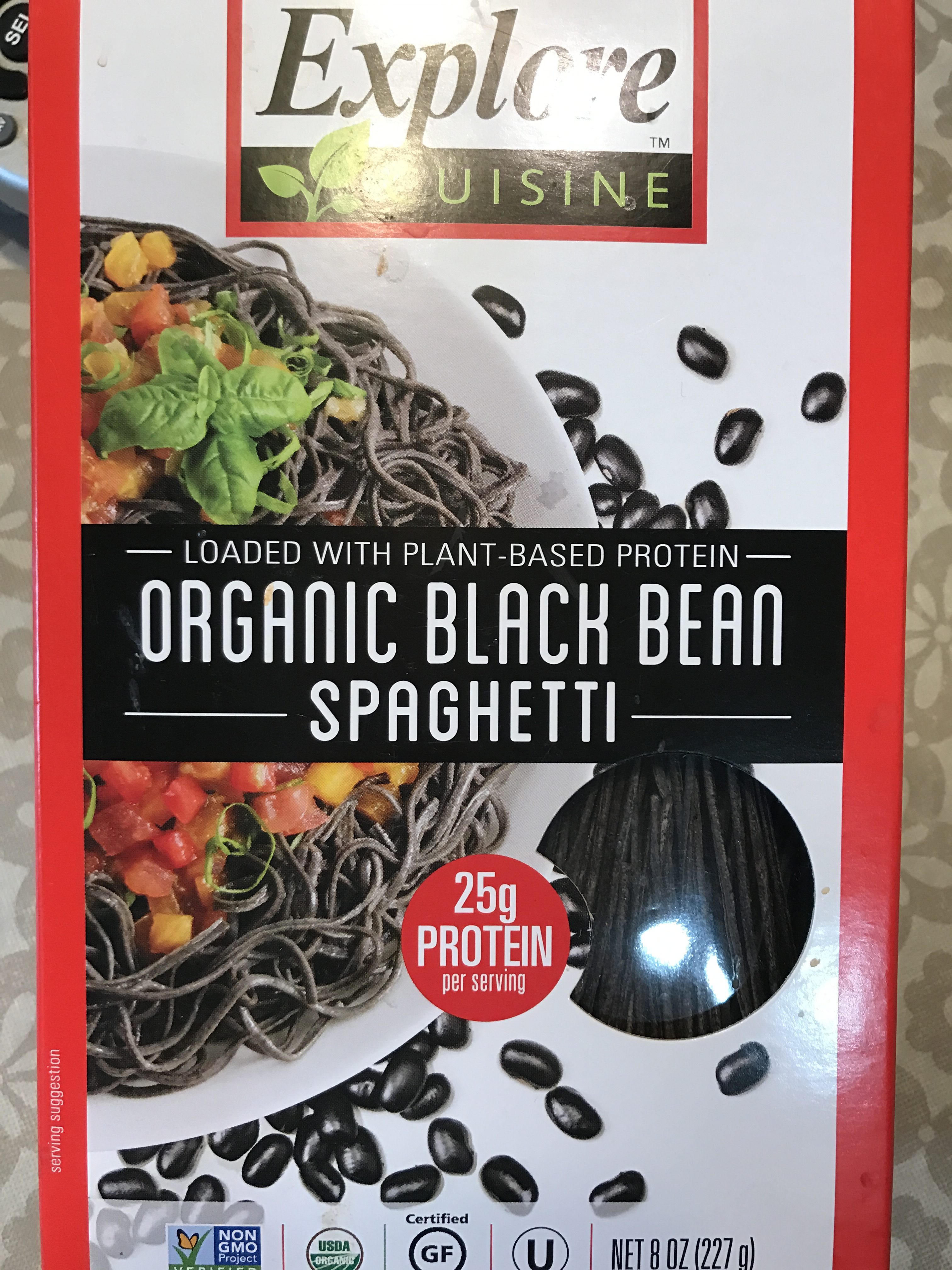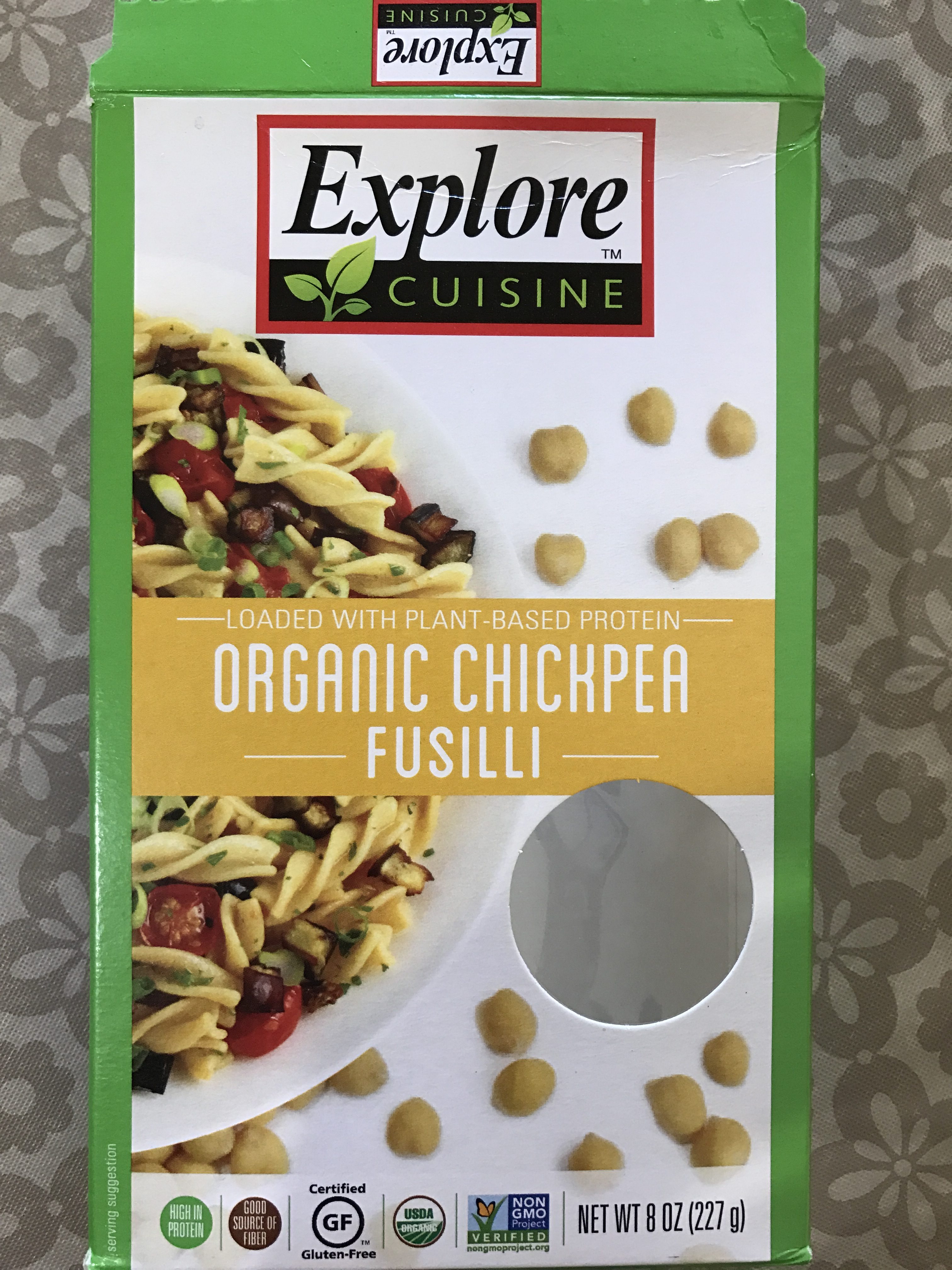 This post goes out to my gluten free friends who are sick and tired of trying gluten free pasta alternatives that ultimately, well, stink.  Fear  not, I come with solutions!!!
Explore Cuisine sent me 2 of their gluten free pasta varieties. The Organic Chickpea Fusilli, and Organic Black Bean Spaghetti.  Both of these options have more protein than your rice pasta varieties (or flour based!) and are NON-GMO verified.
Let's start with the Organic Chickpea Fusilli. a 2 oz serving is 200 calories, 2.5 grams of fat, 35 grams of carbs (5 fiber) and 11 grams of protein.  Pretty good stats if you ask me since it IS pasta.
NOW a caveat. I am NOT a pasta eater. Do I like pasta? Of course I like pasta. But it wreaks HAVOC on my blood sugars for hours, so I tend to stay away. So I had hopes that *maybe* these wouldn't do me dirty like flour or rice based pasta does.
Ok, so let's start with cooking, shall we?
This chickpea pasta was a real pain in the butt to cook. Once it was boiling, I lowered the heat a bit and it kept boiling over the sides with that "pasta foam"… hard to describe but it sure made a mess…several times. So PLEASE keep an eye on this and don't turn your back (not that you should be far anyway when cooking!). I cooked it until the al dente texture.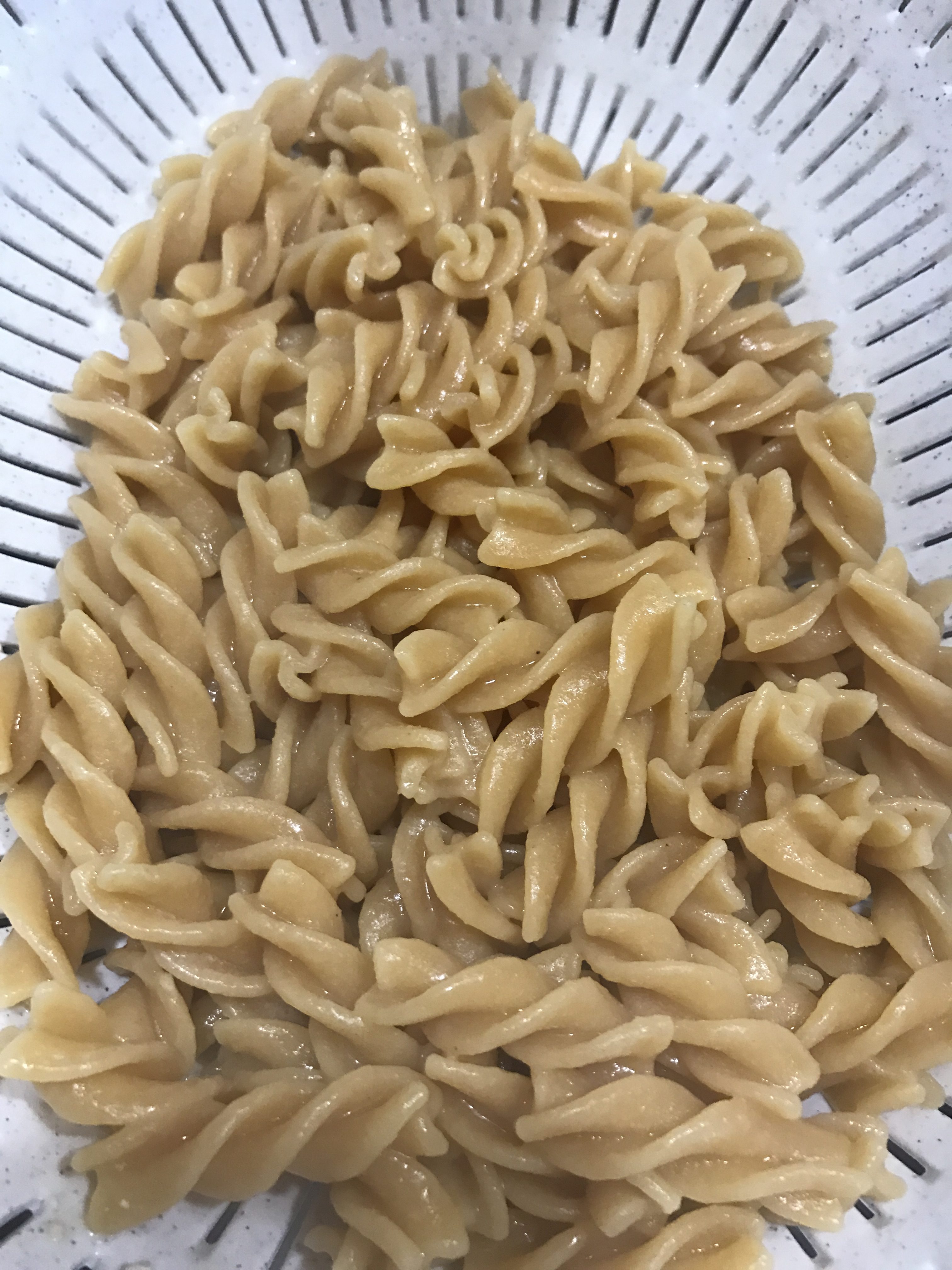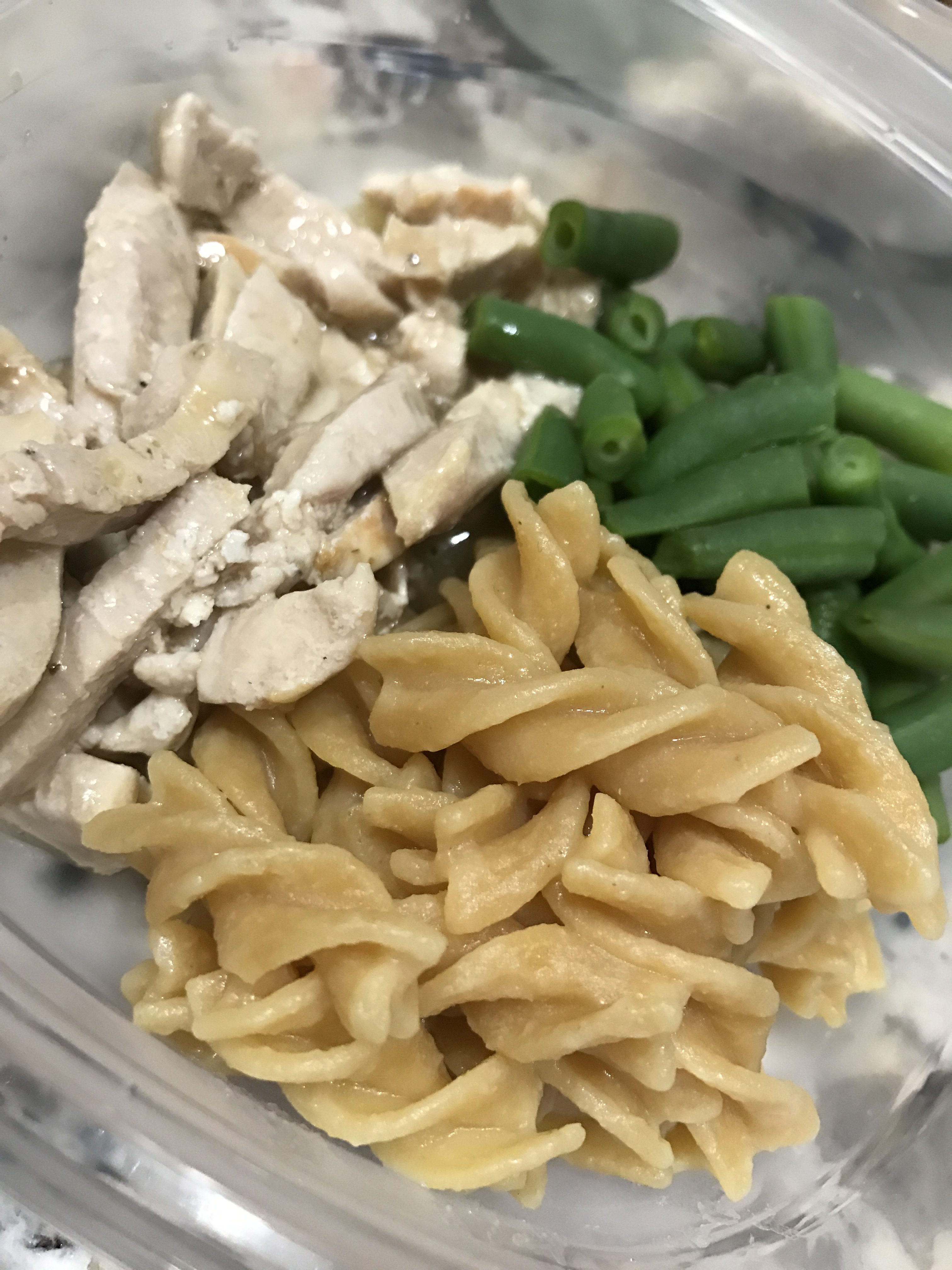 I made it with some green beans and chicken in a light gravy. The pasta itself was great in terms of texture, it does NOT fall apart like rice based pasta would. It more or less had same consistency as flour based. It has a tiny bit of an aftertaste of chick peas, but overall very mild in flavor making it pretty versatile. It was particularly  yummy plain with some  butter and salt.
Moving on to the black bean spaghetti, this one was not a pain to cook at all, but It *does* look a little weird when it's all cooked. Sort of like a bird's nest. So eat with your mouth not your eyes in this case. Don't judge it!!!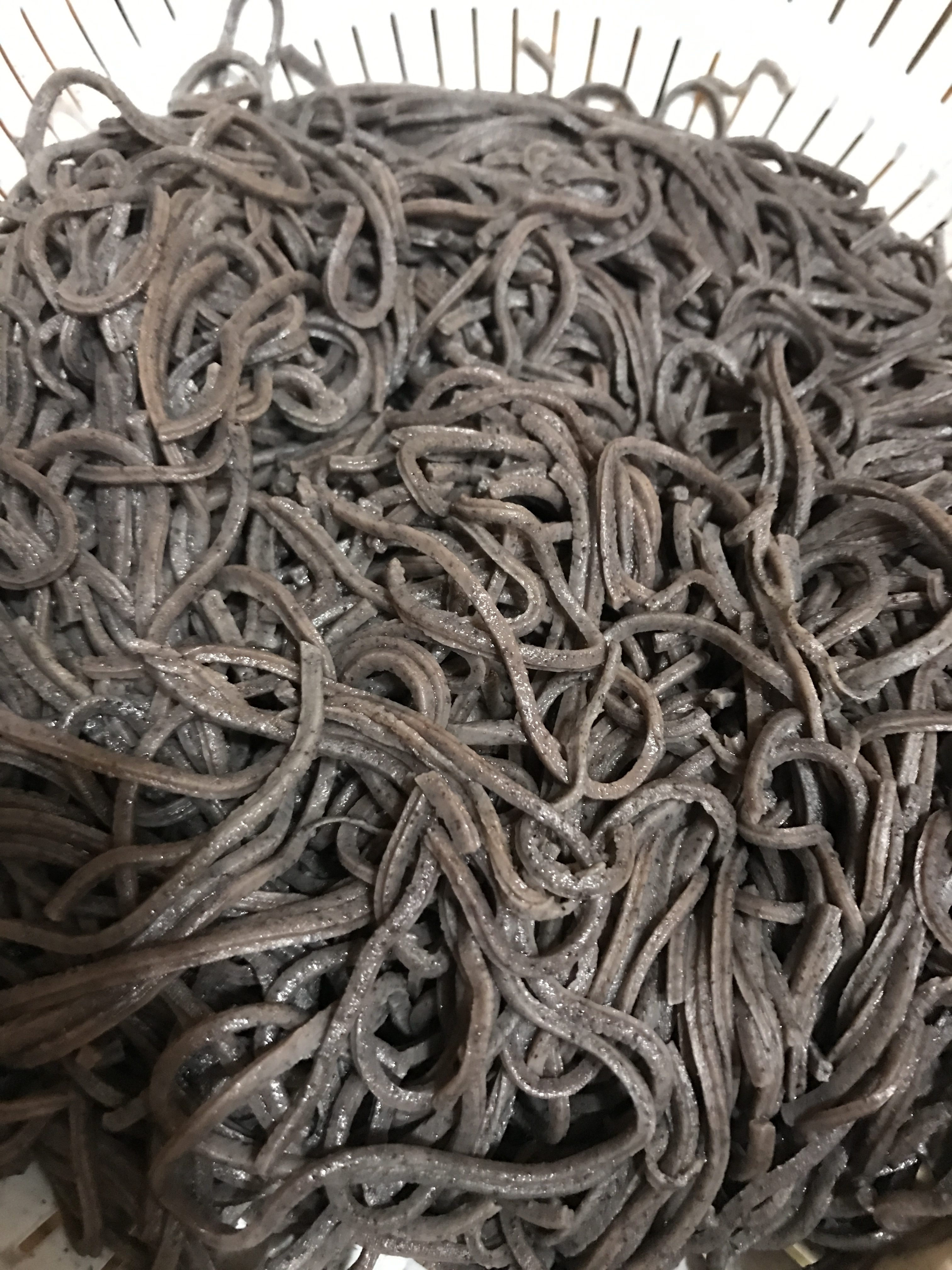 Because I actually like this one even better than the chickpea. Super mild in flavor, same texture and consistency as flour-based pasta, and went amazing with tomato sauce. The best part, at least for me, was NO EFFECT on my blood sugars. In fact, every time I ate it, my blood sugar went LOW after, and that is a diabetics dream. So I will 100% buy this in the future.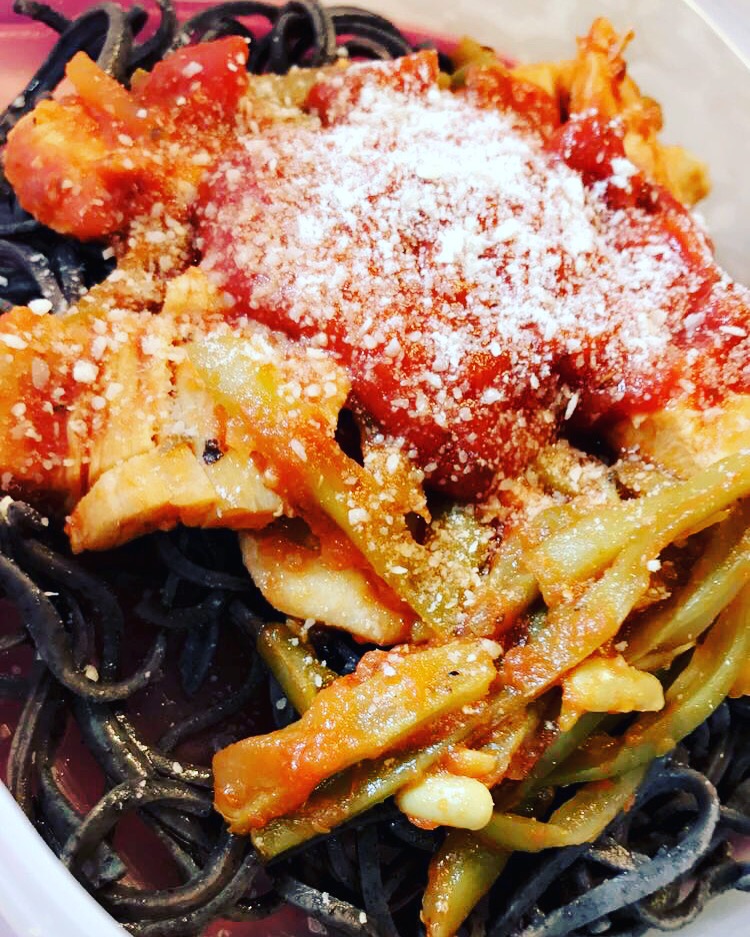 1 2 ounce serving is 215 calories, 2 grams of fat, 23 carbs, 12 grams of fiber, and 25 grams of PROTEIN!!!! Talk about AMAZING nutritional facts!!
Overall, very pleased with both of these products. I like the spaghetti more than the fusilli in terms of taste and texture, but I do wish that the black bean variety came in a fusilli or spiral type shape, as I prefer those noodles over spaghetti. But hey, cant be too choosy.
These get 4 1/2 stars from me. All my gluten free fans (and diabetics!!!) I think these are worth a shot!
I received these products for Free. This is an unbiased review. Please consult your doctor/RD first– remember I am not licensed professional.