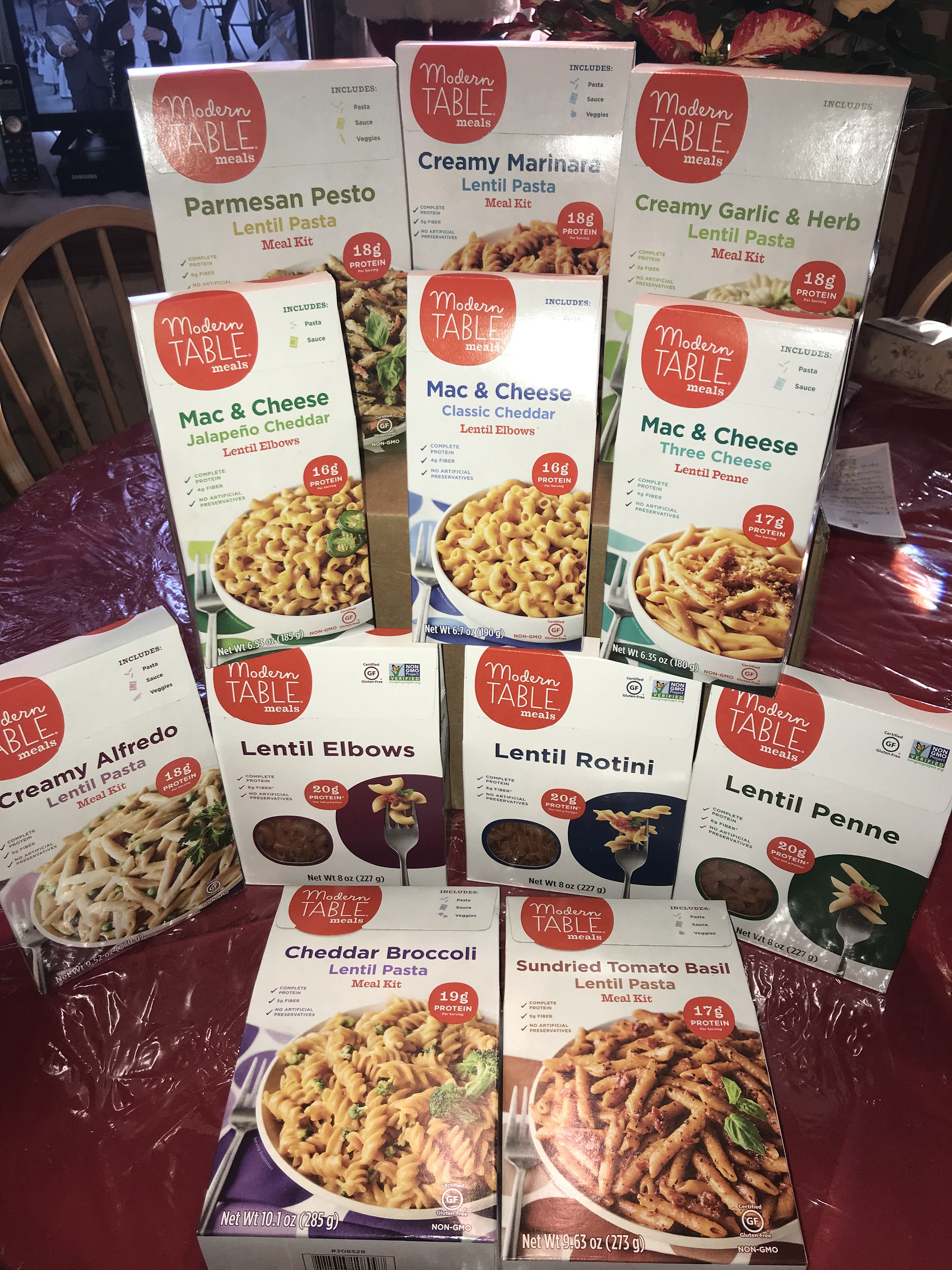 HEY GUYS!
Sorry it's been a while. I was working 70-80 hour work weeks for the past month and a half and didn't have time to sit down to write a quality review…but I am back and I know you missed me! 🙂
So Modern Table sent me some yummy pastas to try. They are full of PROTEIN from red lentils and peas, which is something that is important to me. I am very active and at the gym 6x a week, so if I want a side with my lunch or dinner, I want it to have some type of protein component, to fill any gaps I might be missing with a busy lifestyle. They are complete proteins– you might ask what that is. Amino acids are building blocks of protein, and 9 of them your body CANNOT make and you must eat. The issue lies that protein from plant sources may not have all of the 9 essential amino acids (meat does), but since this pasta is a combination of lentil, pea and rice, together it has 9 essential amino acids. So this is another added bonus! This pasta seemed to be the perfect fit. In addition, they are GLUTEN FREE and NON-GMO certified, with no artificial preservatives.
As a warning, most of these have you cook the pasta about 6-8 minutes. It will be more al dente, so if you like it softer, I suggest cooking it longer. Also, I have yet to cook a batch where they don't stick to the bottom of the pan, even with lowering the temperature. So be warned!
ALSO –> I also asked my friend for help to review these because she is more of a pasta fan than I am. So here is both of our takes on most of these:
First up, Classic Cheddar Mac & Cheese.
Well this was….delicious. A super Cheesy flavor, moreso on the salty side, and reminiscent of that classic blue box. The Lentil Noodles are just like normal flour type but slightly more al dente/firm
FRIEND FEEDBACK: she wrote,
I did like it a lot actually and I liked that it could be cooked al dente and wasn't mushy like a lot of non-flour based pastas are. There was a bit of an aftertaste but I don't remember what you said it was made of but way better than other lentil pastas I tried. I would probably buy it in the future so I could feel better about eating pasta
Her rating: 3.5. My rating: 4. So we shall give it… a 4.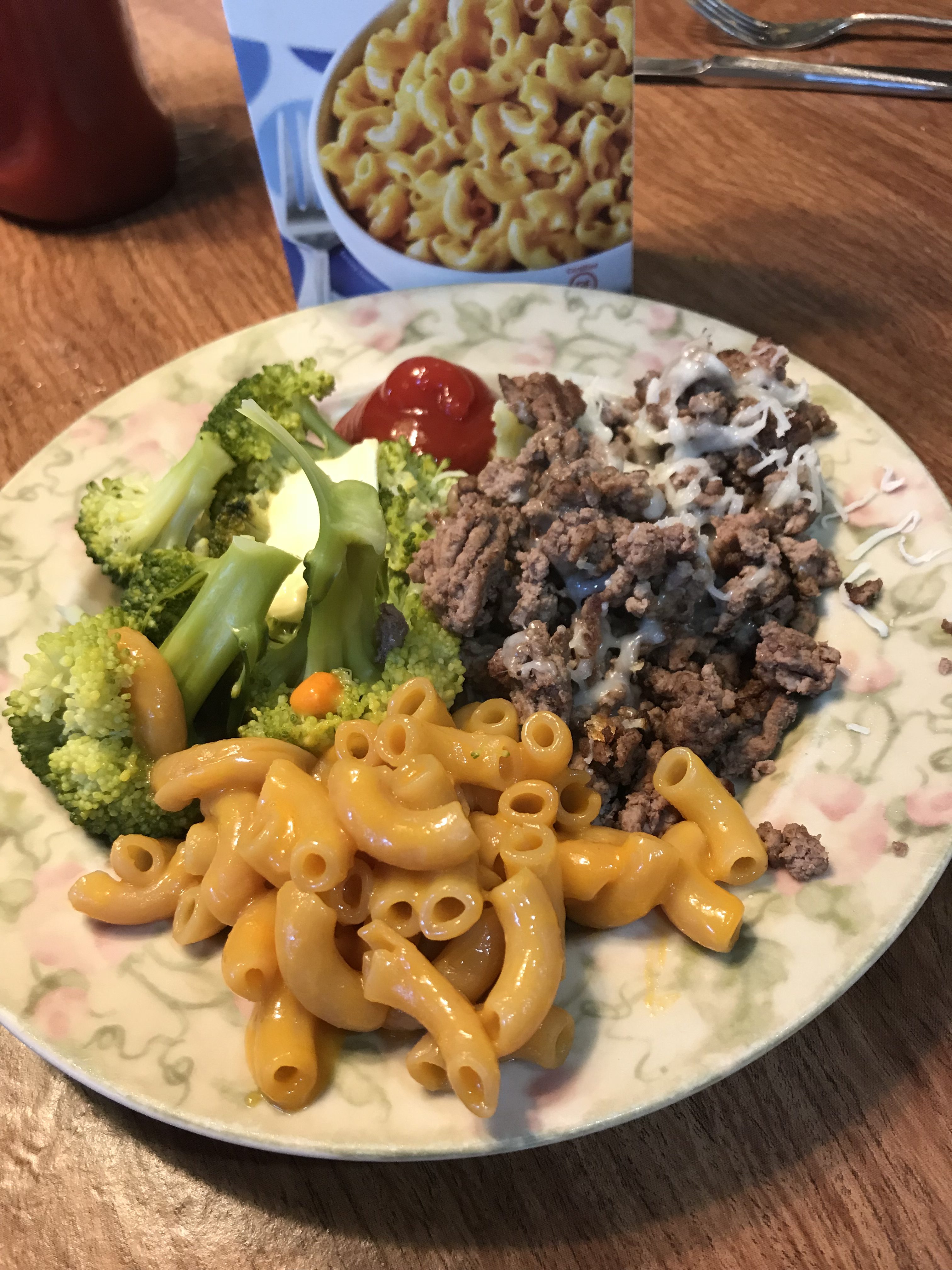 Next up, the 3 cheese mac & cheese, penne style.
This one was also super delicious, and I actually liked the idea of penne mac and cheese versus elbow. The cheese flavor was "deeper" for lack of a better word, and less salty. I liked this one more than the classic cheddar, as it was smoother, more flavorful, and I think complimented my meals better.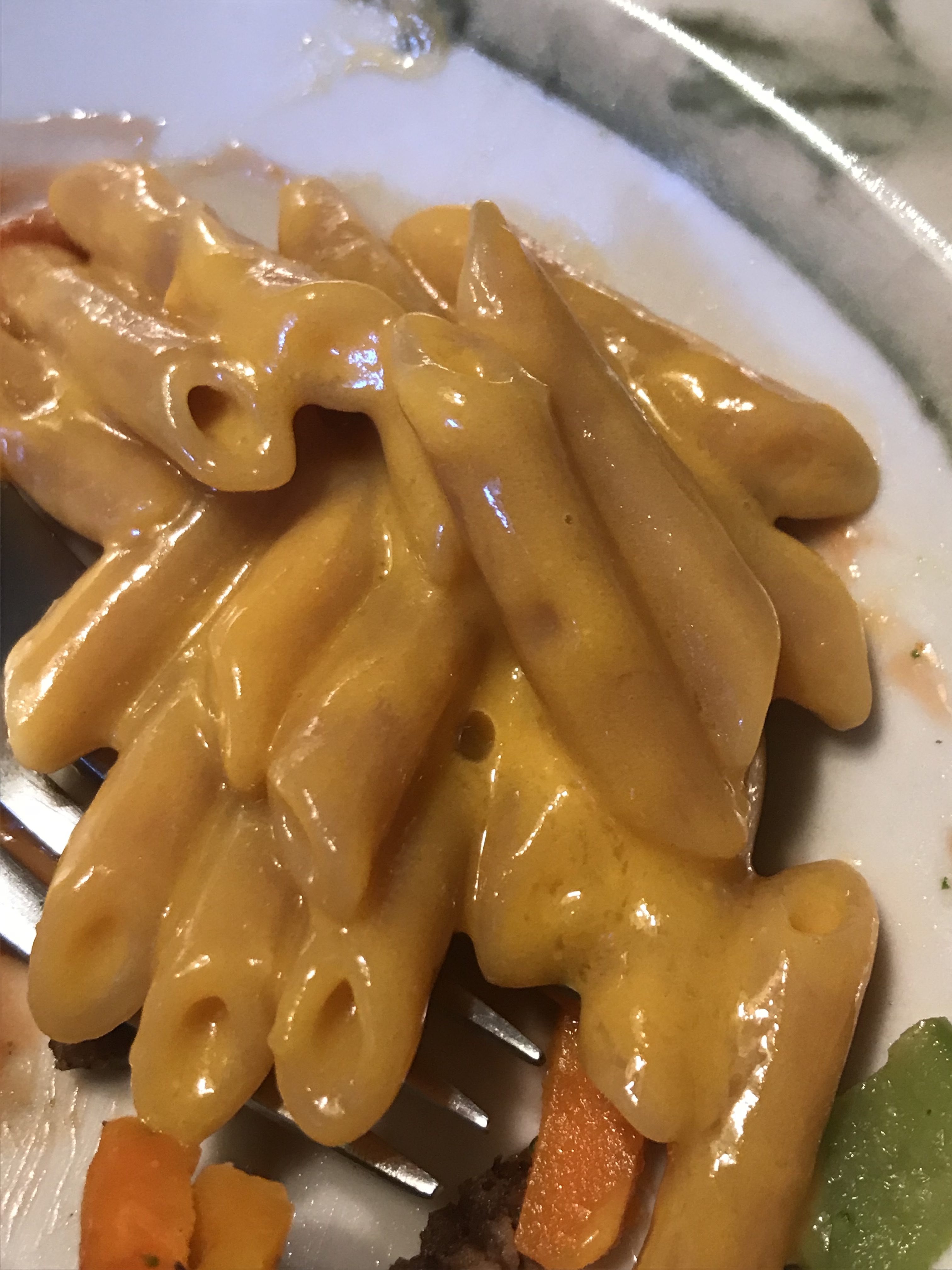 Next up, Sundried Tomato Basil.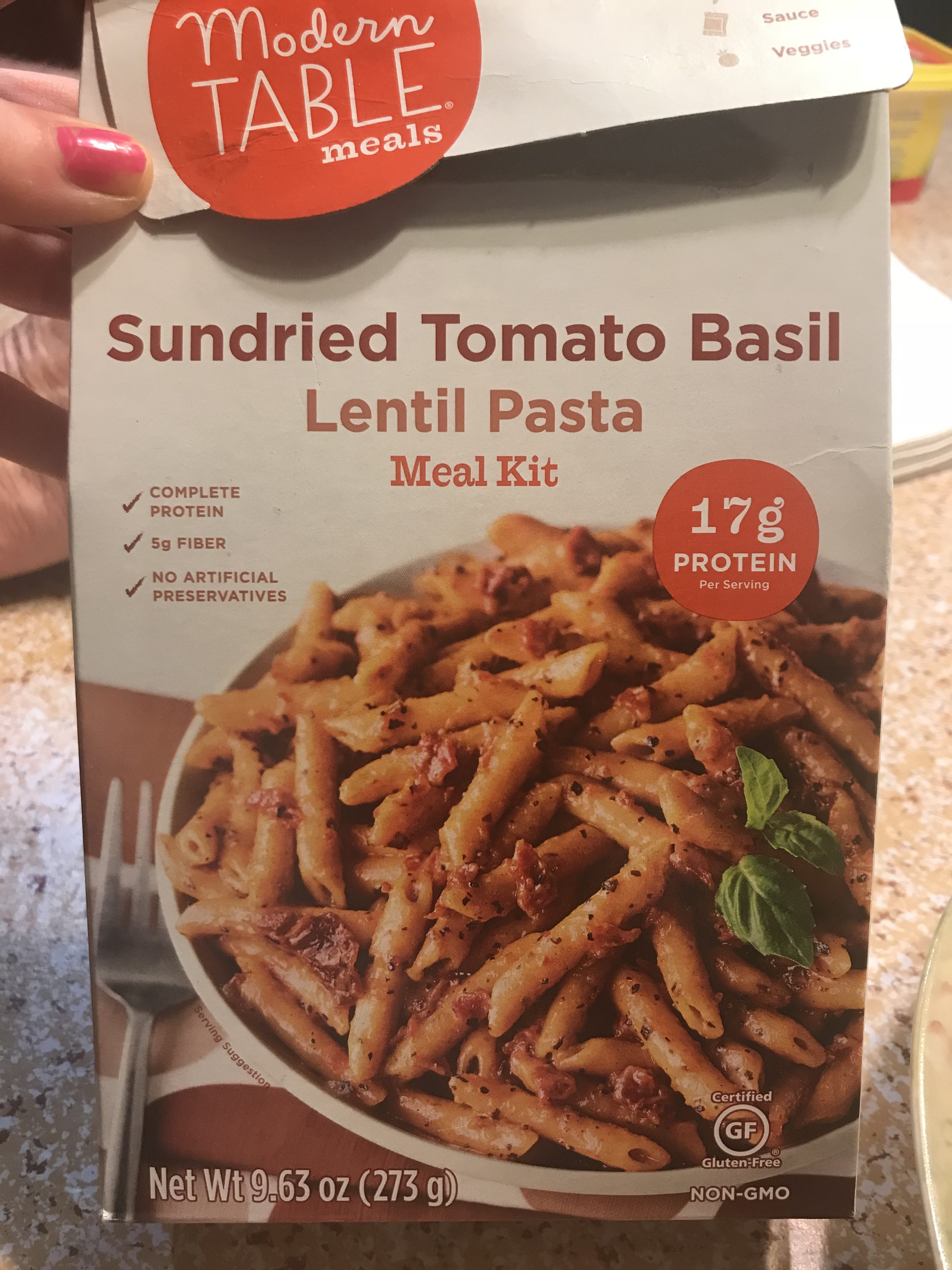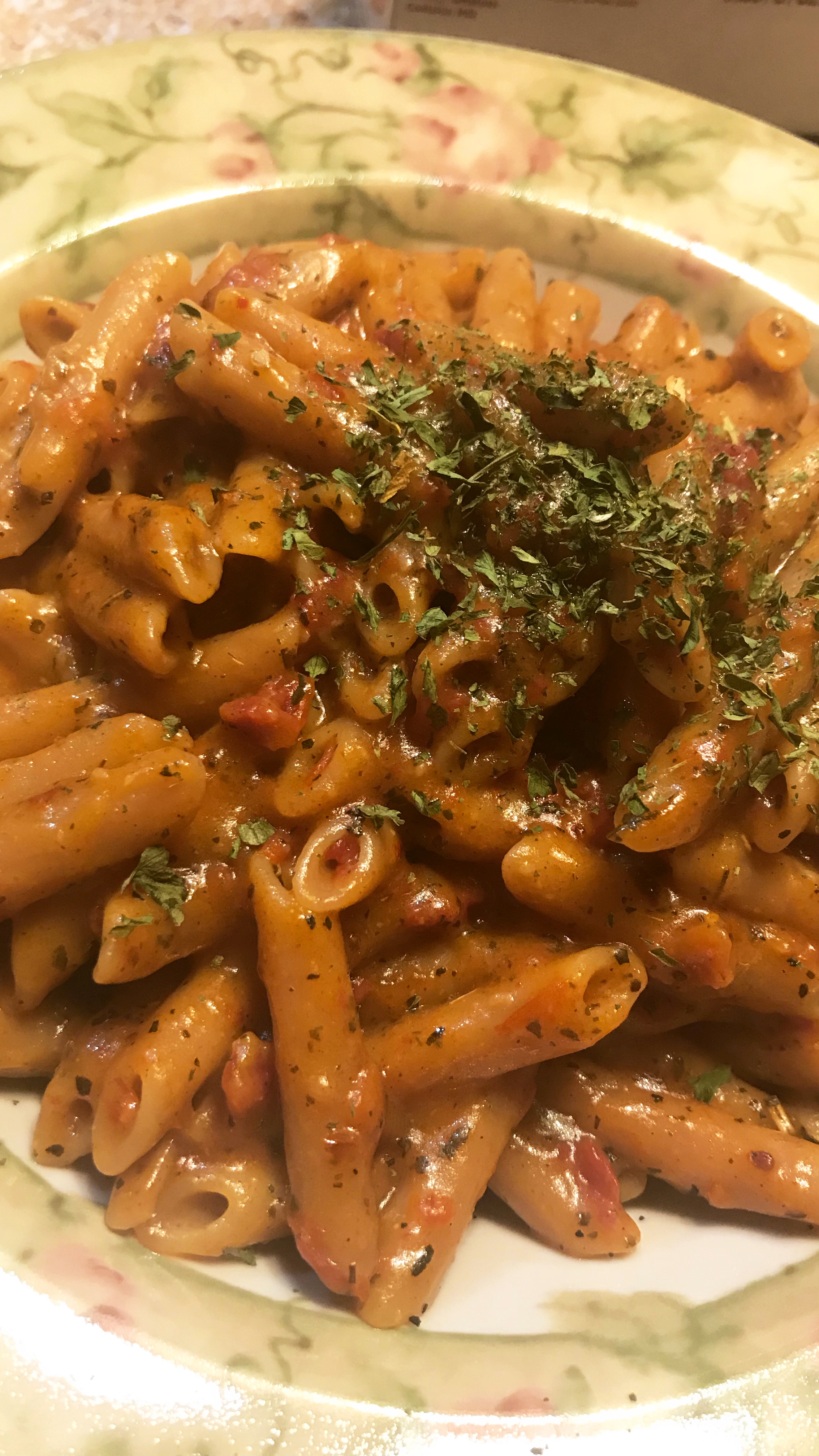 This one was yummy! Definitely a strong tomato and parmesan cheese flavor. I cooked mine al dente and preferred it that way, because it gave a nice bite. It was a little on the salty side, but still great flavor. I also detected a nice zing at the end– maybe lemon? Regardless…I am a fan. 4/5 stars.
Parmesan Pesto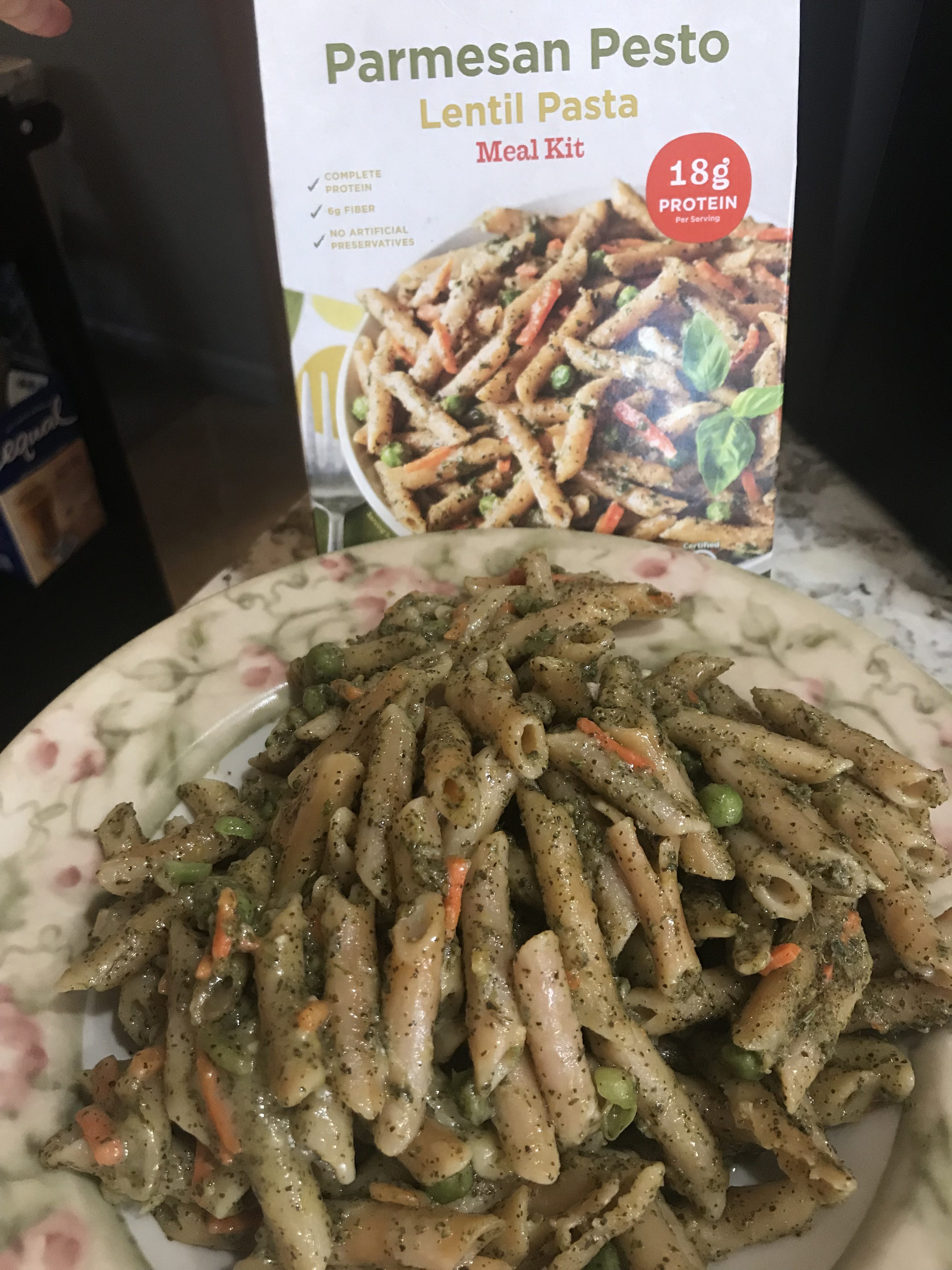 Again, a yummy one! The pesto flavor was pretty strong but balanced well with parmesan, and I loved the baby peas and carrots that were intertwined. I let my friend try this one as well, who is a bigger pasta fan than I am, and she said she enjoyed it
I honestly have minimal complaints  with these pastas except they are  VERY carby! Around 60-70 carbs for one serving, which is actually a bit more than your traditional flour based pasta. However, keep in consideration they are lentil based, which are very carb rich to begin with, but have more fiber and a lower glycemic index, as well as more protein. So 10 or more carbs might be worth the trade-off!
I definitely suggest giving these a try, the meals were delicious and my entire family enjoyed them (no one knew it wasn't wheat pasta!!), with additional benefit of protein & fiber.
Please follow my IG at lisa_liftsx

f

or more fitness and food fun!
DISCLAIMER: I was sent these products to try for free. This is an unbiased review. All statements are my own and not intended to be medical advice.