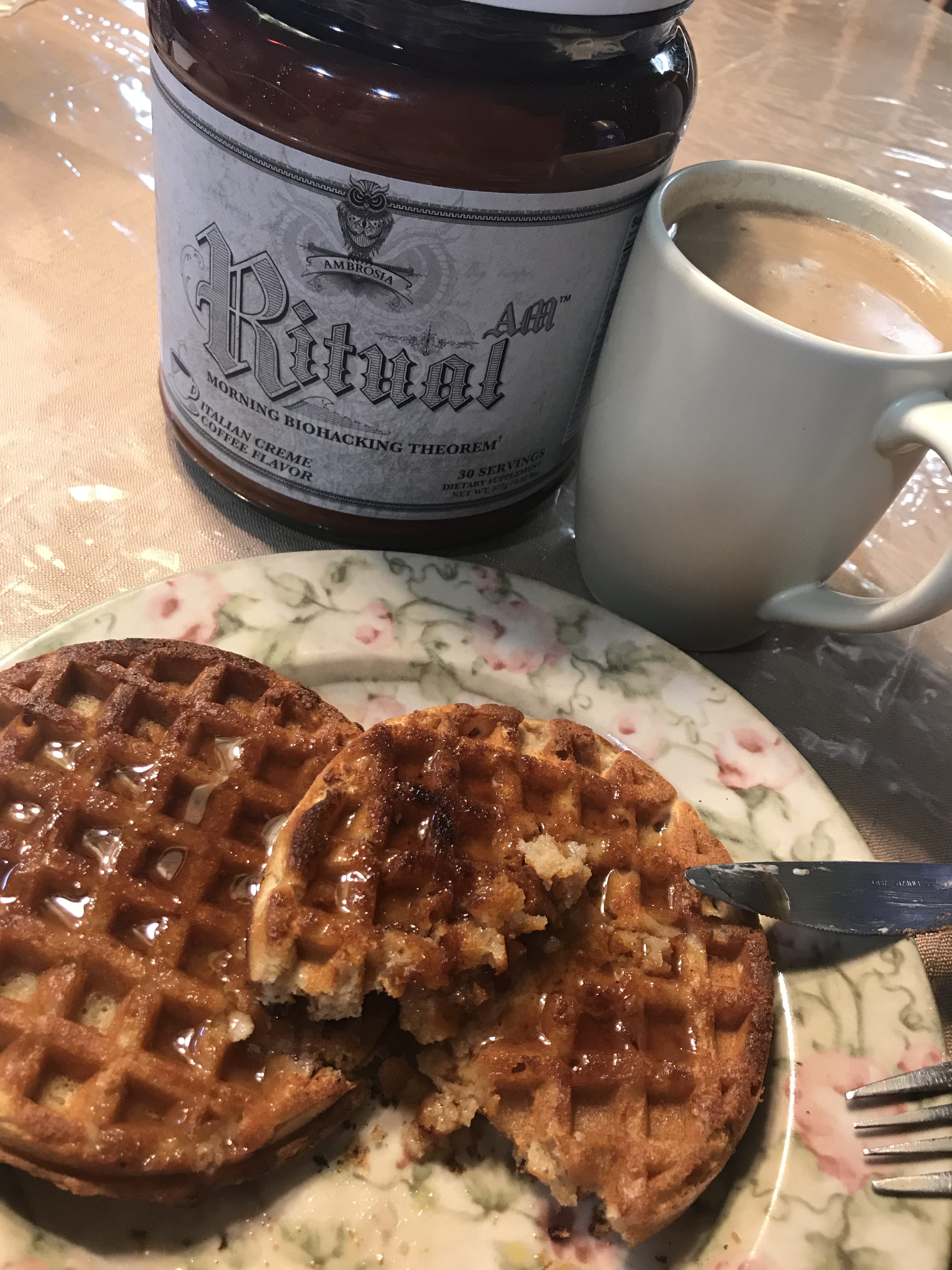 Need a BOOST to your morning routine? Ambrosia Nutraceuticals has your back. Ambrosia Nutraceuticals was founded by 3 big names in the fitness and health community, Mike Rashid, Sean Torbati and Marc Lobiner. They have unleashed natural products and supplementation that are intended to unlock your peak performance and perform at your highest potential.
Morning Ritual is intended to be added to your morning coffee (or water) to supercharge  your morning and day. It has MCT's and goBHB to provide healthy fats and ketone bodies as a direct source of brain fuel, respectively. It also contains Velositol, which allows for greater uptake of amino acids and may double protein synthesis.
So how does it taste? It comes in 2 varieties, I got the Italian Creme Coffee Flavor so I could add it to my morning coffee. It was easy to mix into the coffee and added a creamy consistency. I didn't really need to add my usual milk and splenda, as it provided some sweetness and flavor. In other words, this is like the superhero version of creamer…as it provides flavor, creamy consistency, but healthy fats, ketones, Velositol and a  bit of protein.
Am I a fan? Obviously! Looking forward to using this every morning with my coffee. A great product as suspected from Rashid, Torbati and Lobiner.
Check out all of there products here.
Follow me on IG here for more reviews: @ lisa_liftsx 
Here's the nutritional facts: