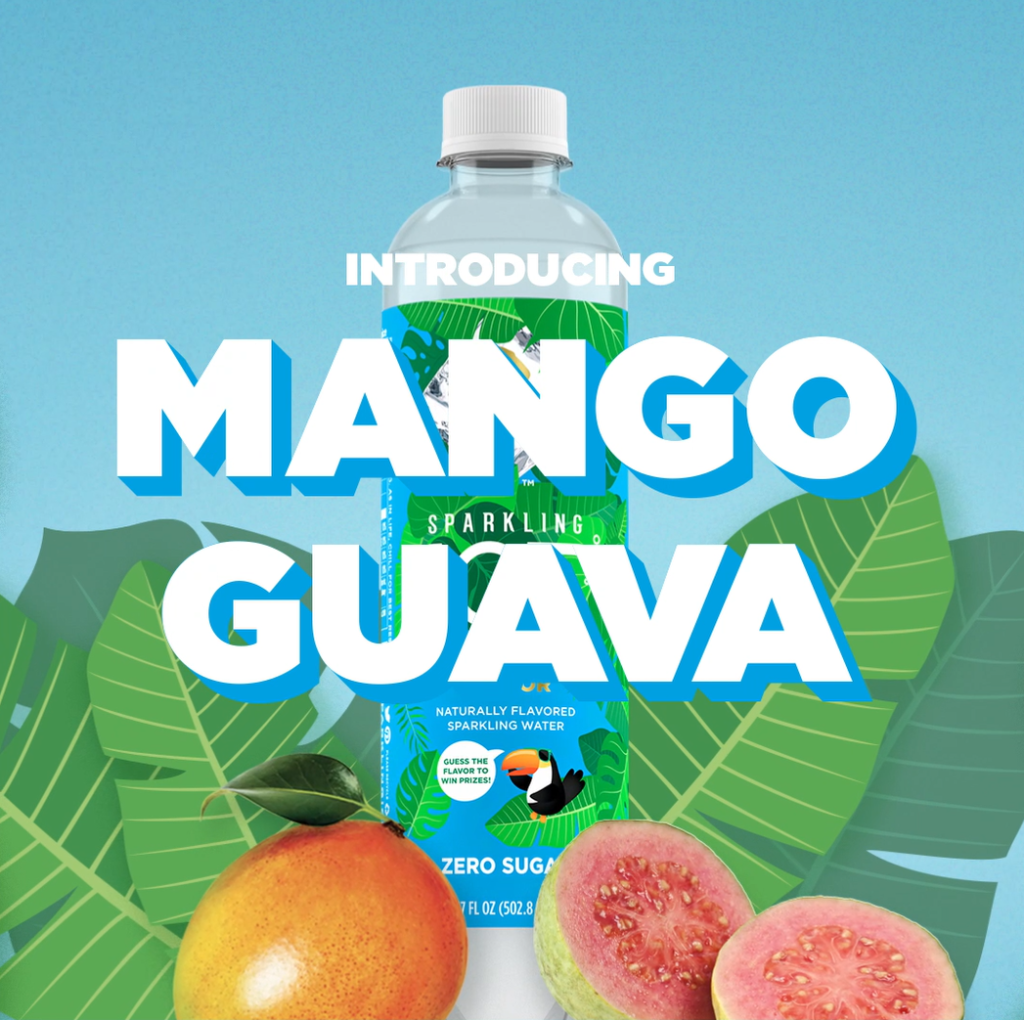 The mystery flavor is finally revealed from Sparkling Ice — and it is MANGO GUAVA!
After months and thousands of guesses from #WhatTheFlavorSweeps, Mango Guava is finally revealed. 0calories, 0 grams of sugar, caffeine free and enriched with Vitamin A, D, B6, Niacin, B12, Biotin and Panthothenic Acid per serving.
I was sent some of these to try from the company – I tried to guess the flavor and honestly, that's almost what I was guessing! It is mildly carbonated (perfect), with a fruity, tropical flavor. I was trying to guess with every sip and I settled on a guava/mango flavor. To my surprise, I was actually right! It definitely reminds me of something fruity that I should be sipping on a nice, warm beach. Almost some hints of pineapple in there too. Super refreshing, and a perfect summer drink.
You can get this flavor for a limited time in stores while supplies last!
DISCLAIMER: I was given these bottles to try for free from the company. This is an unbiased post.