Achy, sore joints? (Honestly, does anyone not feel this way?). Before popping another Over the counter Tylenol or Advil, consider MegRelief Pain relief oil.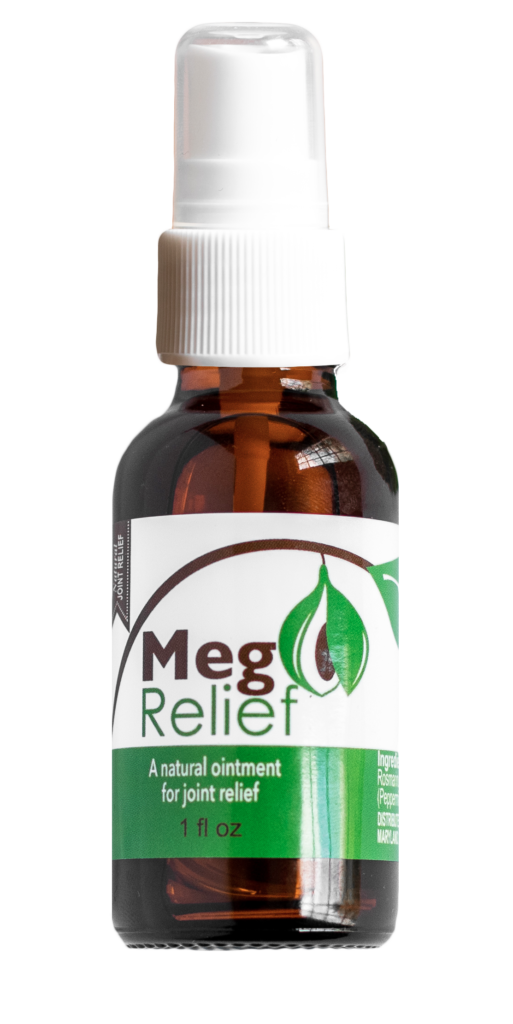 MegRelief oil is made from Nutmeg, Rosemary, Peppermint and Sweet Almond oil, produced by Grenada Nut Company. This product was made from a nagging knee pain that pain medication and PT didn't seem to fix. A natural remedy seemed to work, and thus, it was bottled and now available for us to use. According to the website, You are instructed to spray the affected joint and massage the oil in, and within 2 minutes, reap the benefits from the reduction of inflammation and pain.
Now. Given my Western medicine background (aka zero-no use of supplements), I was skeptical. However, I am aware of the long term (BAD) side effects of chronic NSAID or tylenol use, so I was open to trying this.
Conveniently, or I suppose NOT so conveniently, I had this nagging left elbow pain. Likely a combination of the gym, long drives and lots of typing that made me have some medical epicondylitis…aka some inflammation and pain on the inside of my elbow.
I sprayed 3 sprays on my elbow. That was my first mistake. This stuff is POTENT. I didn't expect as much to come out as it did, so I felt like the whole day at work I stunk like a wooden chair, freshly cut (ever go furniture shopping? That woody smell!) . The nutmeg aroma is strong and long-lasting. I would advise one spray, and possibly do it at night so that way people aren't trying to guess what the smell is. It's not BAD, just potent.
Anyway, I used this for a few days, and to be honest, I did find the pain subsided. Was it the nutmeg oil? Maybe. Was it natural healing? Maybe. I can't 100% say it was one or the other.
Overall, worth a try. It's OTC and topical, so I like the idea of not ingesting something that I don't know how will react with my body, etc. However, You will have to monitor for skin sensitivity. But remember, don't spray too much!!! Unless you work in a nutmeg producing factory or something, then I suppose you'll be fine with the smell 🙂
DISCLAIMER. I RECEIVED THIS PRODUCT TO TRY FOR FREE FROM THE COMPANY. THIS IS AN UNBIASED REVIEW.