DISCLAIMER: The following post is for mature, adult audiences only.
The folks over at DickAtYourDoor allow you to anonymously send a "chocolate dick to anyone" as a joke. You may include a handwritten card to notify the person who the sender was as well.
I have reviewed this in the past, with an update to the company providing Holiday edition products. Once again…I was fooled. I got this festive, Santa covered box in the mail, shaped perfectly for a bracelet or necklace…
Nope.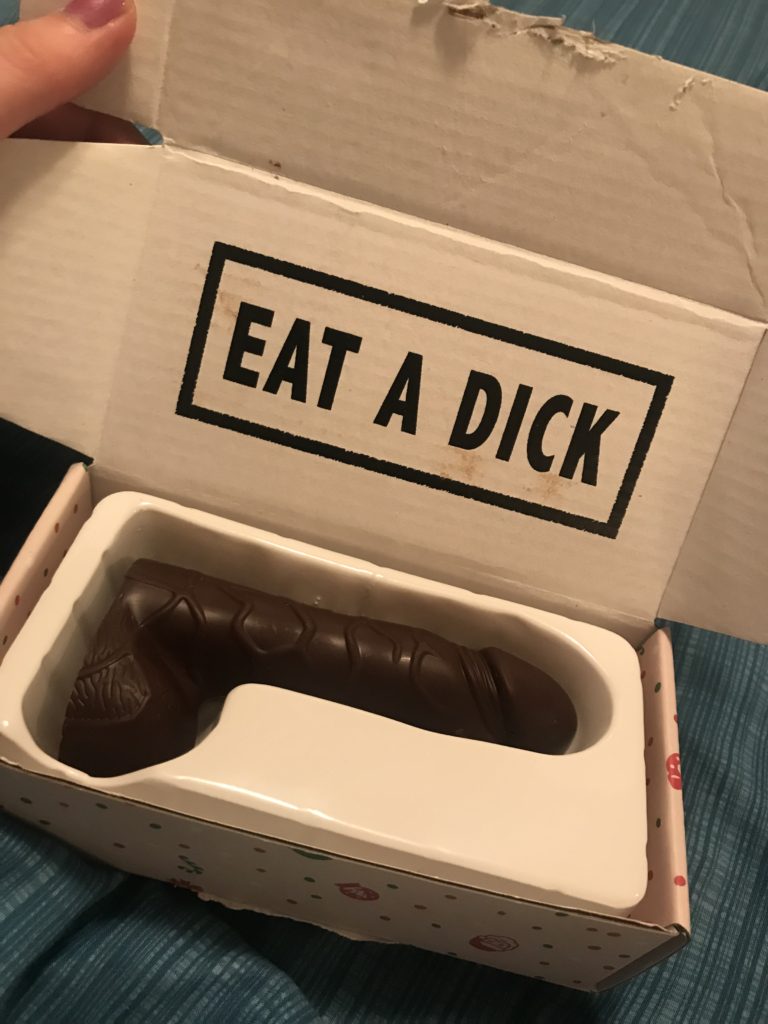 I honestly cannot believe I was fooled AGAIN because I knew the chocolate was coming to my house soon, as I agreed to do a review on it. That being said, I cannot imagine anyone else being able to predict such a turn of events. The packaging it comes in the mail is also very discreet with no signs — I was wondering, what did I order??
The chocolate itself actually ain't bad! A yummy dark chocolate, smooth in consistency and not too sweet. You can purchase one here in a variety of different decorative boxes.
DISCLAIMER: I received this product to try for free from the company. This is an unbiased review.