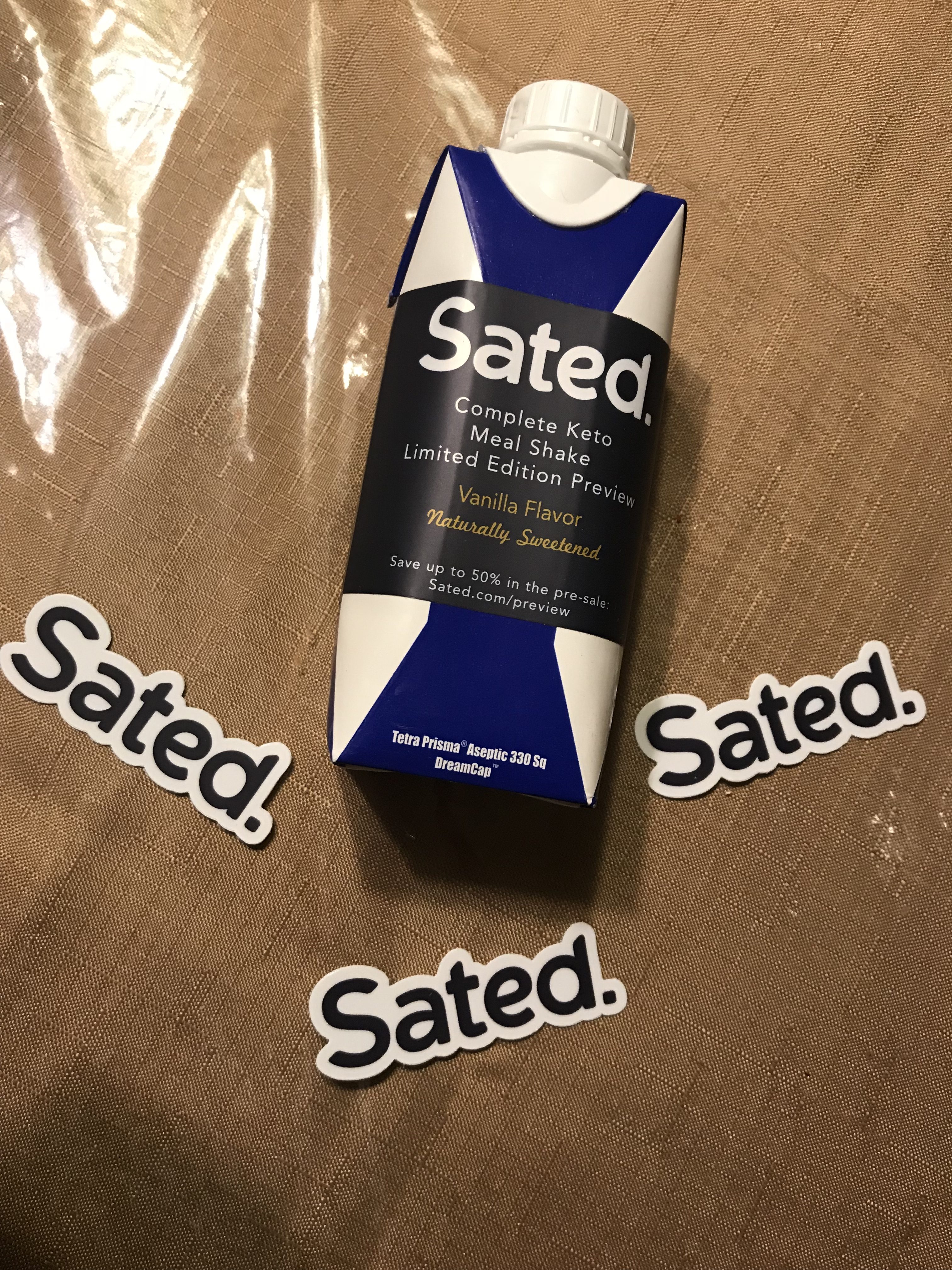 A Ketogenic diet is hard – keeping your carbohydrates low and still hitting adequate protein and fiber requirements can be challenging. Sated is here to help. They sent me a Limited Edition  Preview sample of their Vanilla Complete Keto Meal replacement Shake.
Here's some quick facts:
Naturally sweetened with Erythritol, Stevia and other natural sweeteners, with  < 1 gram of sugar
18 grams of protein per serving
milk protein isolate based
1.3  net carbohydrates per serving

total carbs 17 –> subtract 5.6 for fiber and 10 grams for erythritol,  a non-digestible sweetener

5.6 grams of fiber per serving
And a sneak peek of the ingredients below: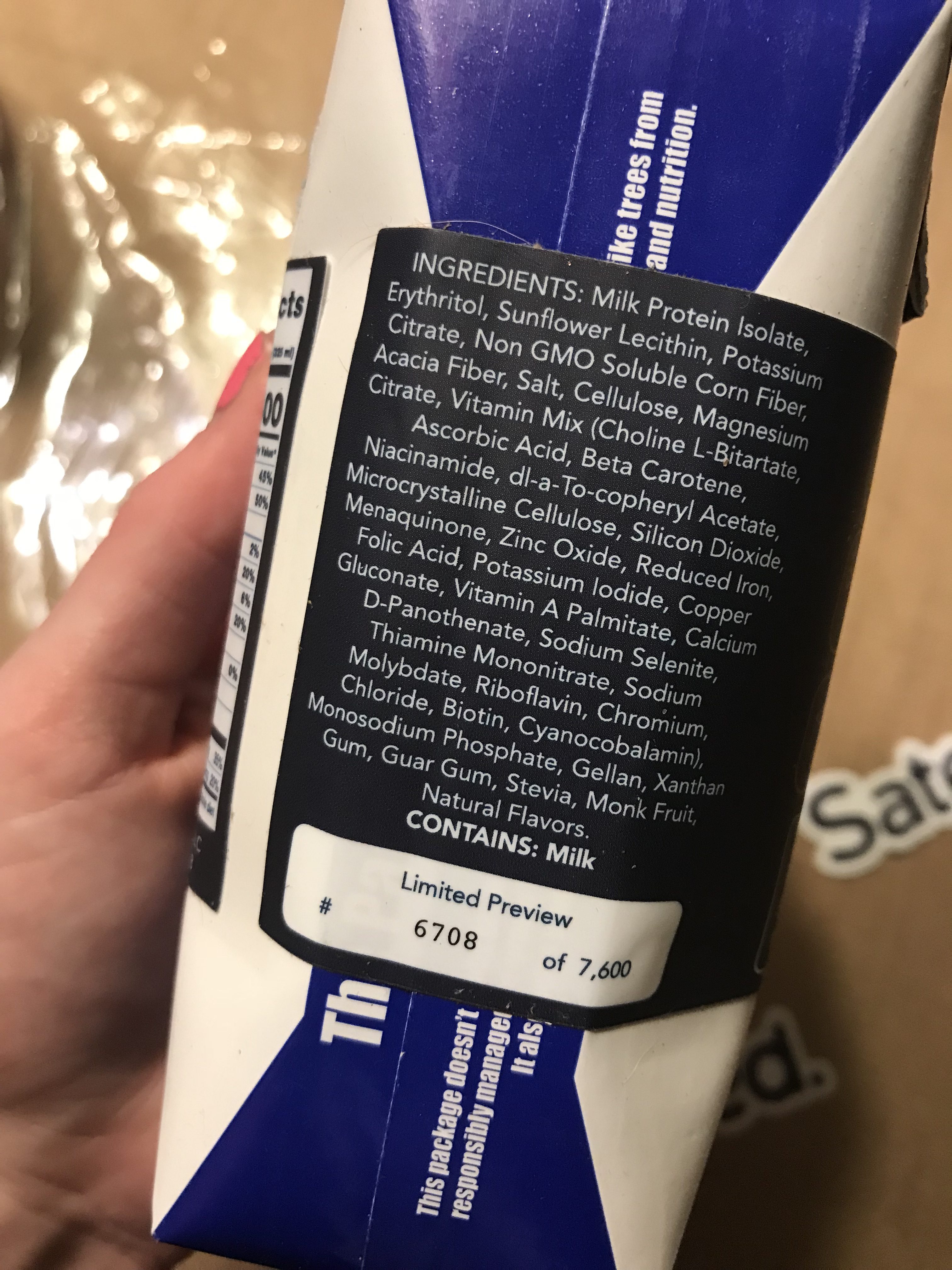 So how's the TASTE?
Very thick and creamy, almost an oil-based consistency
Vanilla flavor reminded me of a rice pudding type of flavor, not super sweet but mild
A whole milk – cream – half and half type of milk flavor
What's the verdict?
at 400 calories, it is good for a meal replacement
but 34 grams of fat with 10 saturated…is a little too high for me. Arguably, when you reduce carbohydrates in the diet you have to replace it with other macronutrients, protein and fat, but the saturated fat will set you back at nearly 50% of what you should be consuming in a day.
The consistency is like an oily milk…it does not separate but it has this very thick, "fatty" texture, which I wasn't a fan of
THUS…This is not my cup of tea.  I personally would not get this in the future, but if you need a quick meal replacement and are on a strict keto diet, it might be worth a try. However, I would rather have a scoop of low carbohydrate protein with almond milk.
2 stars