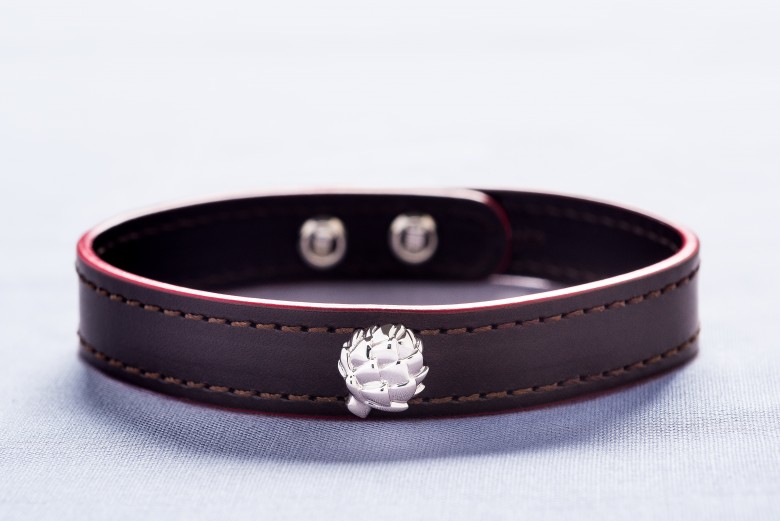 Delicacies Jewelry sent me one of their products for "the Foodie Father". Delicacies is partnered up with charities, so every purchase you make helps feed the hungry. You can read all about their backstory here.
I was sent the Thick Cut bracelet. This particular product that I was sent is made with highest quality silver, minimalist design, and an Italian leather band. It comes in a black, brown, or natural band with red trim, and you can pick which charm you would like. I was sent the Artichoke, which "promotes Peace, Wisdom, Partnership & Passion".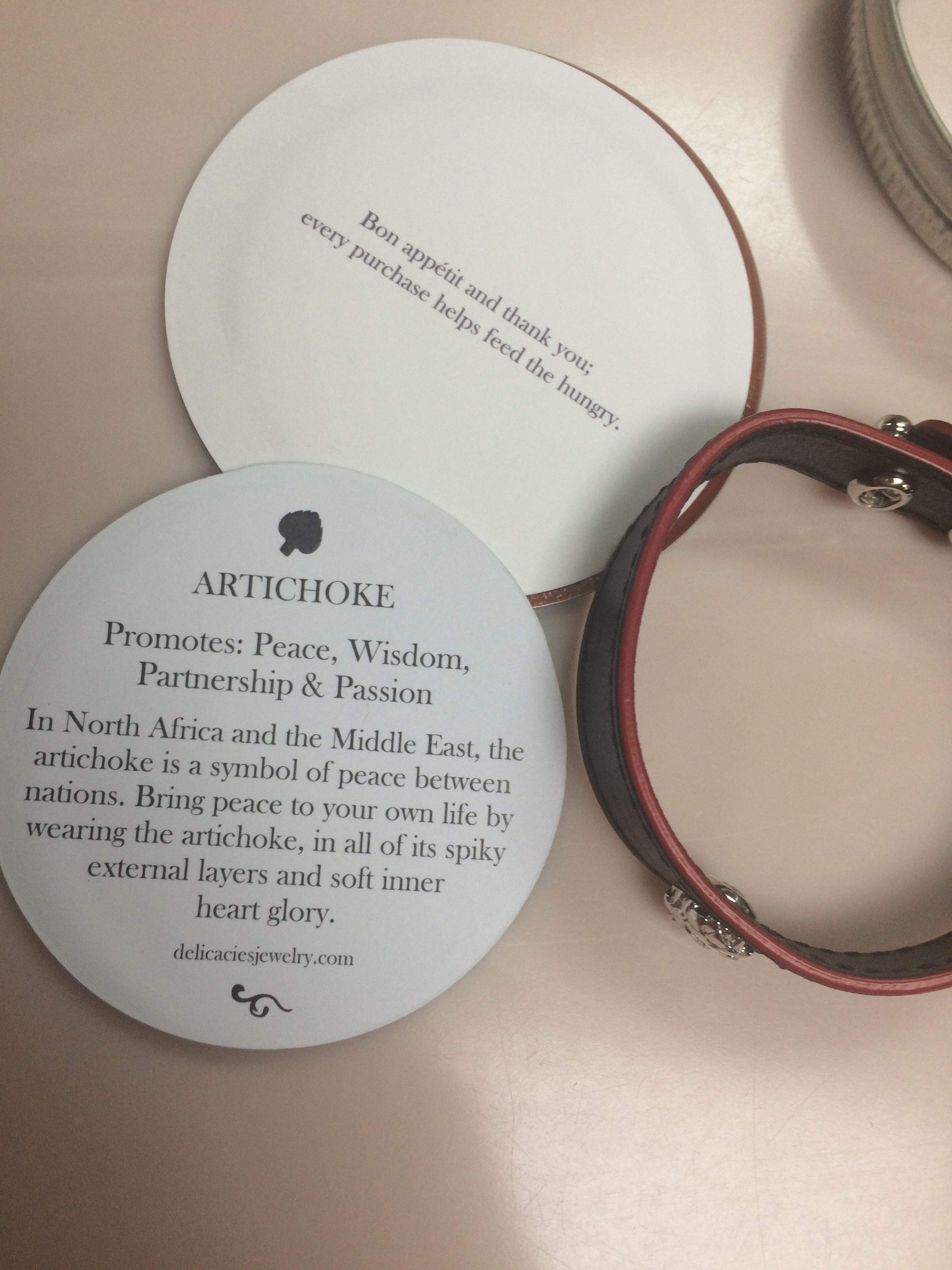 I got the black band with the red trim. I like the bracelet, it is a simple but nice design. The artichoke charm is embedded on the front, so it does not have a "charm bracelet" feel. The leather is sturdy, but soft and comfortable to wear. The bracelet closes with 2 parts you can push through to secure and fasten, which is both easy and convenient.
I think it is a great idea for the "Foodie" man who likes simplistic jewelry. However, I also like wearing it, so no need to just be sold to the men! It is great for unisex, and I like how each charm/vegetable/animal has it's own story.
Each bracelet is around $85.00. They are a tad on the expensive side, but they are made with Italian leather, and proceeds go to feed the hungry. Cheers!
I received this product to try for free. This is an unbiased review.