So I snagged a pair of Gorilla Leggings from Gorilla Warfare Apparel.  I found this company on instagram, checked out some of their stuff, (you can check it out here) and a lot of it is really cool!! I especially loved the Gorilla Leggings, as they were super unique and honestly pretty freaking sweet!
The leggings run for $40. They are super soft and a different type of material than what I am used to for yoga pants/leggings. They are thin but made of good material, so they are NOT see through (yay!!)
Nothing is worse than spending money and getting a pair of see through leggings. Talk about a waste! But these were not the case, despite having white on the front.
The top is a stretchy waist band, and they are "one size fits most".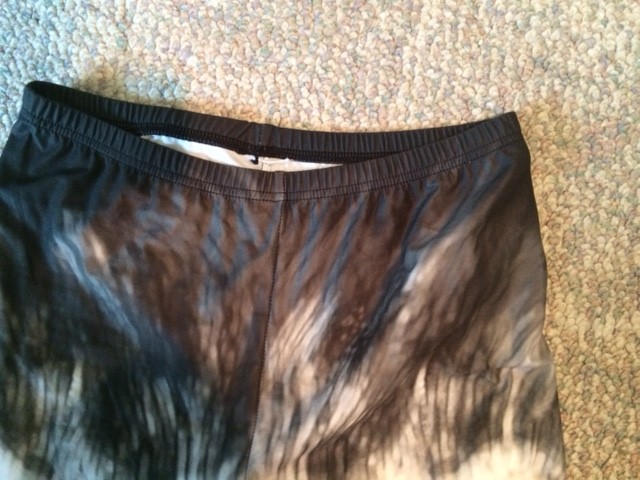 I wish they came in different sizes, as mine were a tad on the big and long side, but I still made it work. As a reference, I am 5 foot 1 and roughly 110 lbs in this picture, and they fit, but I wish they were a bit tighter in waist and legs.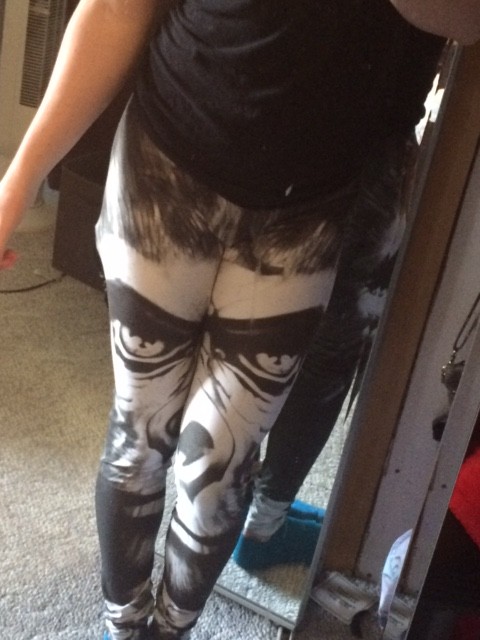 Also, even though I had room, the pants did not fall down or become loose as I sweat during the workout, which is a major plus.
The pants were not as breathable as much as they were stylish, so I think these are good for those cooler days to workout in as opposed to the hot, sweaty gym days. However, I really liked them! They were fun, unique, and I love the idea of having half the face on each leg. The back of the pants are a solid grey, which I like as well, since the pants aren't too busy.
Overall, a great buy! Especially for you legging lovers like me. Check out Gorilla Warfare Apparel. They are on Instagram at @gorillawarfareapparel  and the owner of this company is on twitter!
I received this item for free. This is an unbiased review.