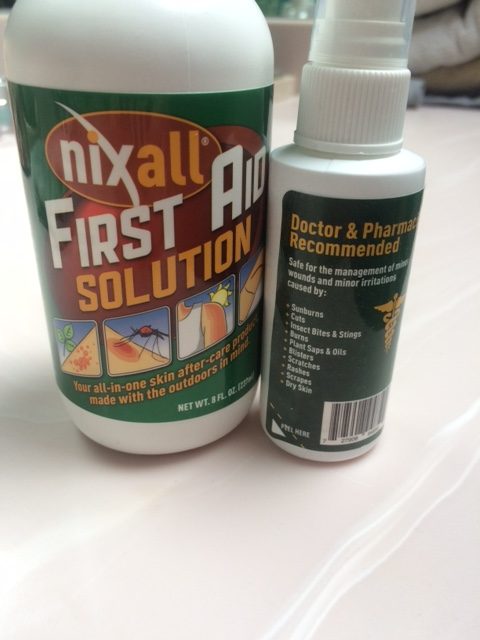 Hiya!
With summer on it's way, comes outside activities. With any outdoor activities, comes the risk of minor injuries, scrapes, bug bites, and sunburn. This is where Nixall First Aid Solution  comes in! It is good to use on minor irritations that may occur from scrapes, stings, rashes, etc.
I get a lot of mosquito bites, and I am fair skinned, so sun burn is always an issue for me. I am a Diabetic and also suffer from poor healing and a weakened immune system, making me susceptible to infections.  According to the website (link above), this product helps oxygenate the skin and helps the healing process be expedited.
I had a minor cut on my shoulder. I sprayed the solution on the cut. No burning, or any side effects what so ever. It had no odor, and did not leave stains. It mostly just felt like and looked like water.
The spray was easy to use, and came in a larger and Trial size, which I think is good for on the go. I think this is good to have in a household with kids (those stubborn knee and elbow scrapes!!), and if you are someone who scratches cuts or picks scabs, it's a good thing to keep around to clean an open minor wound to prevent further infection. Keep it clean, peeps!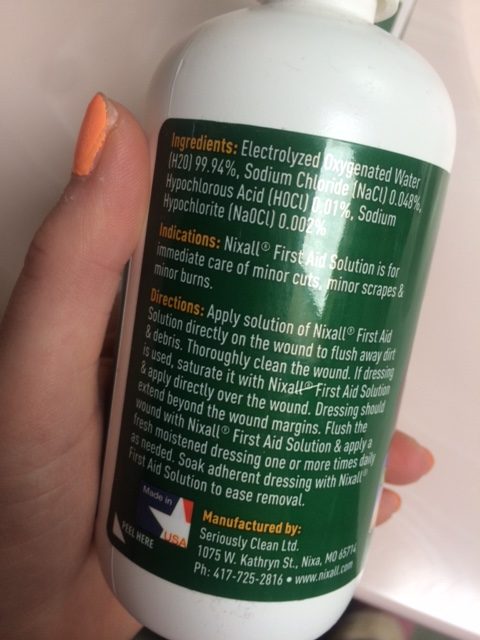 I received this product for free. This is an unbiased review.