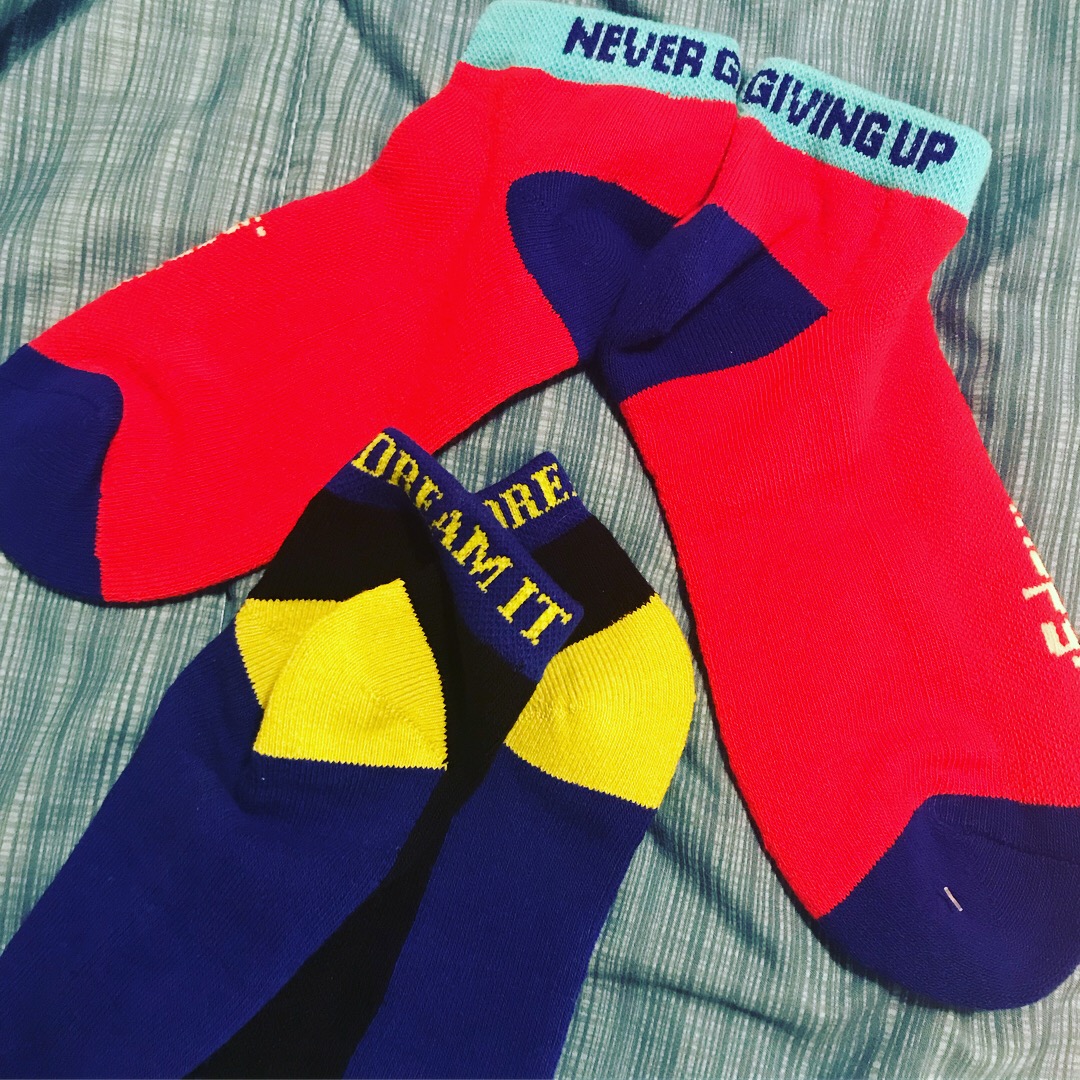 INSPYR Gear has a ton of both functional and motivating fitness gear. The socks in particular rock! They have a cute, "empowerment message" on every pair, reinforced heel and toe, arch support, and come in GREAT colors.
They are 70% cotton, 20% nylon and 10% spandex.
They sent me a few pairs of their socks and they definitely don't disappoint!
The socks are soft and thick, and sweat wicking. I wore the calf-high ones to the gym and worked up a good sweat, and my feet stayed super comfy. The arch support felt great on my feet and had absolutely no rubbing or discomfort. I also liked that they were tight but not TOO tight, as I find some calf-high socks are more on the compression-like side of socks, which I am not always looking to wear.
How cute are the messages!!! I love a little extra empowerment. We should be supporting each other at the gym, races, fitness, Crossfit, powerlifting, etc. Whatever you do, support each other!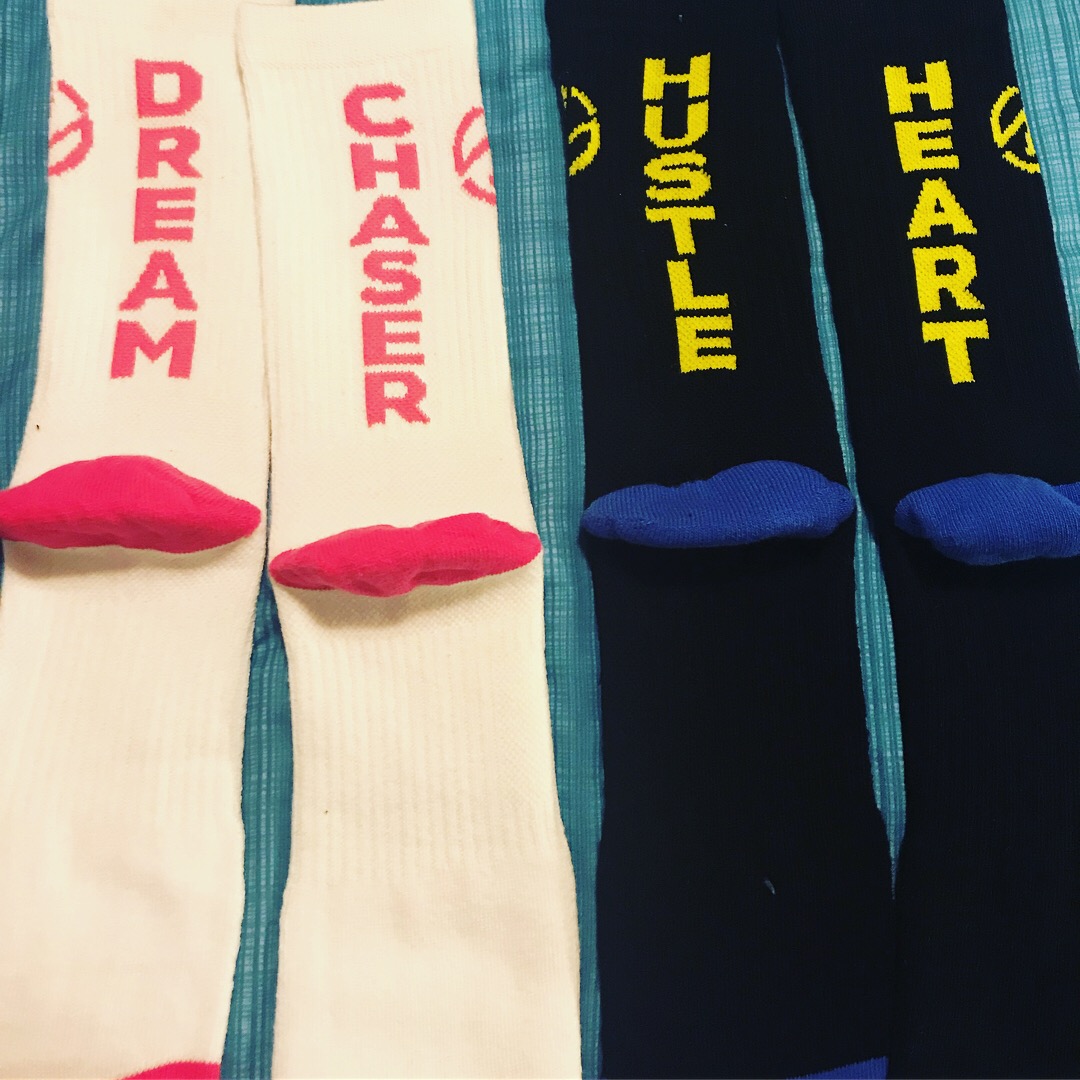 I will say the shorter ankle socks, which are "one size fits all", are a little big on me (I am a size 6). However, they aren't so big that it's an issue, they just run a little high. However, that makes them a great fit for when I have to wear a boot or some higher shoe for when I need additional comfort and support.
Overall, give this company a try! They have some great stuff!
Follow me on IG for more reviews –> @ lisa_liftsx
DISCLAIMER: I received these to try for free. This is an unbiased review.