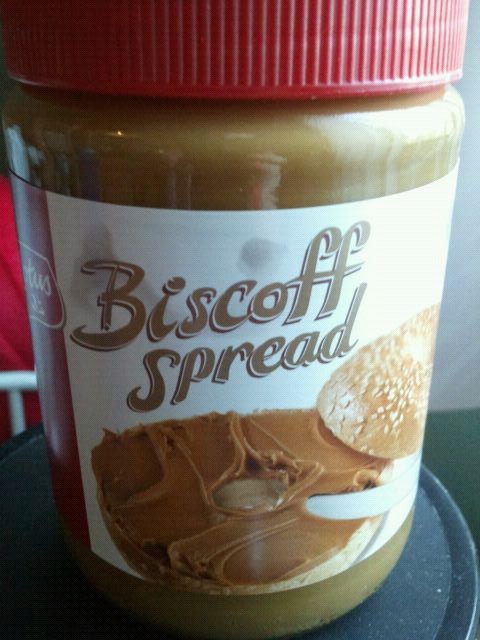 Remember my love for Lotus Biscoff Cookies?
Well take that love, multiply by 100, and put it in a jar. Literally.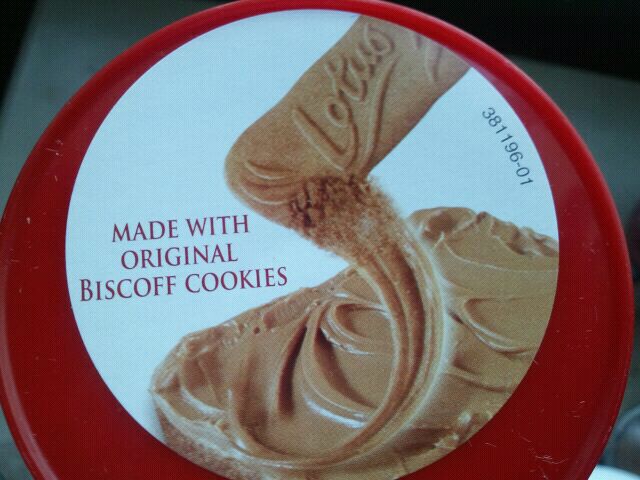 This stuff is BEYOND amazing. I've gone through almost 3 jars already (not at once…over a few days!!), and plan on ordering more soon when I run out. I don't even put it on anything, I eat it straight from the jar. That's how good it is.
The first time I bought it, I saw it at a specialty store. Biscoff? What is that? I thought (turns out, I tried Biscoff spread BEFORE the cookies!)
Once I got home, I took a spoon out and tried some. Oh my goodness. It was like candy in a jar. Not saying it was super sweet like candy, but so delicious like candy.
The consistency is super smooth, and light. No bumps at all, and no oil separation. It's sweet, and I can certainly taste the delicious-ness of the Biscoff Cookies. The best way to describe it if you never had a Biscoff Cookie is that I think it tastes almost like cinnamon graham crackers that were grinded up and made into this delicious spread. It's soooo good! (Am I gushing too much? Is it OK that I love this spread that much?!?!)
So. Overall, I guess my only complaint is that this isn't filling at all. As in, I could TOTALLY eat the whole jar in a day, so having it near me has my will power being tempted all day long. Which makes sense, seeing as it only has .5 grams of protein per serving. My other complaint would be is that the store I originally bought it from doesn't carry it anymore, so I have to buy it online. But honestly, this is so delicious I could never stop eating it! 5 stars and on the list of my favorite things EVER!
Have you ever had Biscoff Cookies or Biscoff Spread? If so, what's your favorite way to eat it? Honestly, all I need is a spoon =)