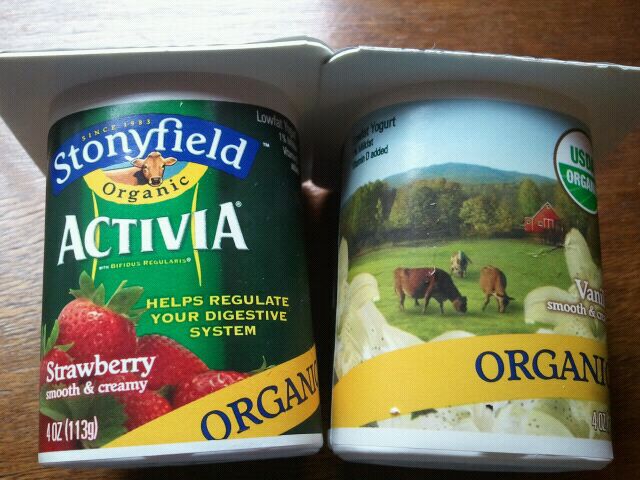 I love yogurt. I could eat it every day and be totally happy. One of this things I love about it is the way I feel after I eat it. I believe yogurt is a power food, packed with healthy bacteria and more.
Stonyfield Farm came out with the Organic Activia Yogurt, that according to the sheet I was given, has no "toxic persistent pesticides, chemical fertilizers, antibiotics, or synthetic growth hormones" as well as "no artificial flavors, colors or sweeteners". Sounds like the trust worthy Stonyfield that I know (and love!!)
They sent me two flavors to try for free.
Strawberry
and
Vanilla
. I tried the
Vanilla
first.
It was just like a standard vanilla flavor. One thing I noticed was that it really wasn't overly sweet. A very mild tasting vanilla, with a very clean feel. It wasn't super thick, but not super runny either. A sort of happy inbetween for consistency. 3 1/2 stars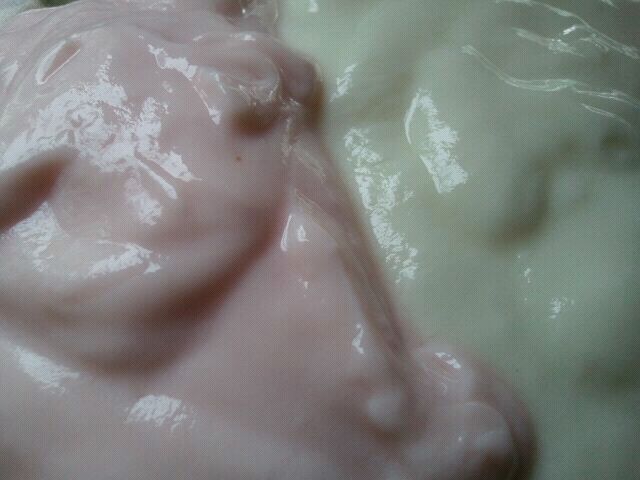 This one had an almost strawberry-vanilla flavor.  I could tell it was made with low fat milk instead of skim by the richer flavor. Also really not all that sweet, but a mild strawberry flavor. I think it was a bit thicker than the Vanilla flavor was,  but not by much. I preferred the strawberry over the vanilla. 4 stars
Now, for the giveaway
! There will be (are you ready for this?)
FIVE WINNERS
! Five of you guys will get a coupon book for
two FREE WEEKS of Stonyfield Farm Organic Activia!
HOW TO ENTER!
PLEASE leave a comment for EACH entry!  🙂
Mandatory:
What's your favorite flavor/brand of yogurt? One of my all time favorite Stonyfield flavors is the
Banilla.
Optional….but encouraged! (:
1. Follow me on
TWITTER
and tweet about this giveaway mentioning  me AND the link in the tweet.
2.Add me to your blog roll!
3. Mention this giveaway on your blog
4. Leave a
new
comment on any of my reviews!
Giveaway ends Friday, July 15th, 2011 at 12pm. United States only. If you live in CA,ID,MN,LA,NV,ND,TN or NJ, and you win, you will receive a $1 off coupon for pack of yogurt instead.
I received 2 free weeks worth supply of yogurt for free from Stonyfield Farm, and the coupons are provided for free as well.