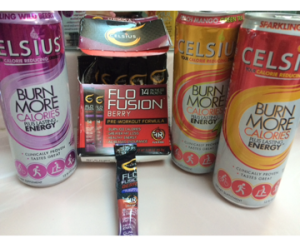 Celsius sent me some of their "Fat Burning Beverages" and the Flo Fusion Berry Pre-Workout to try. According to the website, drinking 1 beverage a day can help burn up to an extra 100 calories.  However, if you read the disclaimer on the bottom, it states that people who drank Celsius also participated in proper dieting and exercise, and those who drank the Celsius had better results than those who did not.
I am skeptical if it actually burns extra calories or not, and the beverage also states it is not intended for weight loss without diet or exercise. Anyway, let's get on to the taste!
I got 3 flavors to try, Sparkling Wild Berry, Peach Mango Green Tea, and Sparkling Cola. All 3 of them had clean energy. No extreme jitters, and mood was elevated. However, it was nothing special. It was a "mild pre workout", if you will, and I think would be good for someone who doesn't take those harsh powdered pre workouts all the time, or drinks a lot of caffeine. The two flavors that were intended to be carbonated, were VERY mildly carbonated..almost flat. I don't know if that was intentional, or because they got banged up in the mail.
The Sparkling Wild Berry was OK. It was not super sweet, and I could tell it was sugar free. It was a blend of like raspberry/blueberry flavors. The Peach Mango Green Tea was not carbonated at all (intentionally). It had equal peach and mango flavors, and did not scream green tea. Again, it was lightly sweetened, but pretty good.
The Cola had a pretty flat coke flavor. It tasted like a commercial Cola, but a lot less sweet, and again, lacking carbonation.
Overall, these were unimpressive. I like that they are Aspartame free, as well as HFCS free, but the flavors were OK and the energy level was mild. 3 stars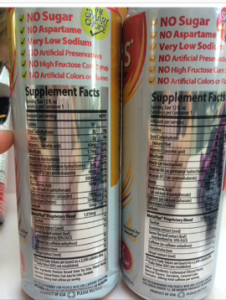 Moving on to the pre-workout, these came in stick form with powder. Again, claims to burn up to 100 extra calories, and has been enriched with vitamins. All you have to do is add it to water, or a beverage of your choice (non  caffeinated). I had a friend try this, who drinks pre workout every day for the gym. He stated 1 packet was mild, and he ended up using 1.5 packets the following workout. He stated it was a mild pre workout, not that intense. There was no pump, and he felt no increase of strength, or that drive he normally feels while on his other pre workouts.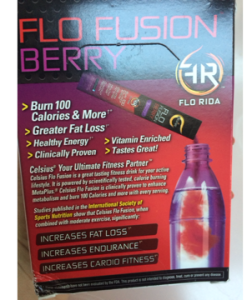 The flavor…is delicious though. It tastes almost like a watermelon berry, and has a good amount of sweetness. I really enjoyed the flavor.
I received these products for free. This is an unbiased review.