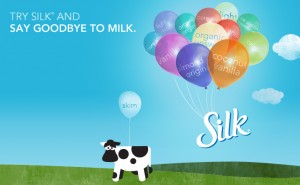 Silk contacted me and asked if I would like to participate in the Silk For Milk 10-Day Challenge. I was sent coupons for a free product of choice. I picked the PureAlmond Unsweetened Almond Milk.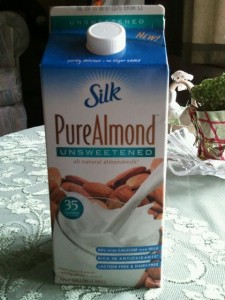 By itself, it had a very fresh flavor, but bland. It was thicker than skim milk, and kind of had the consistency of soy milk. I really liked it's creaminess!
Instead of normal milk, I used it with cereal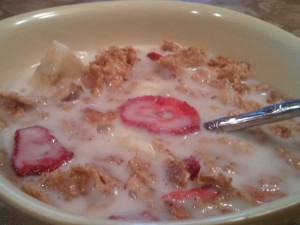 and put a splash in my scrambled eggs!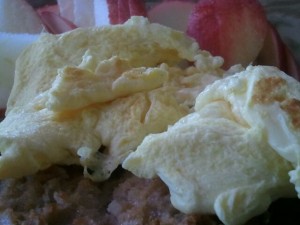 Overall, I thought it was pretty great!  With the cereal, I also added a packet of stevia and it was just perfect! With the scrambled eggs, there wasn't much of a taste change, but I noticed a very silky smooth consistency, that I believe the almond milk helped contribute to. And at 35 calories and 45% daily calcium needs per cup!?! Fantastic!
Now….Giveaway time!
1 winner will win 1 Silk branded Chico Bag, and a Silk Coupon! Now you can try a swap from milk to something by Silk ! How awesome is THAT!
How to enter? Please leave a comment for EACH entry!
Mandatory
If you won the coupon, how would you replace milk in your diet? Or, if you already don't consume milk, how would you use the product you got? (ex- recipes?)
Optional
1. Tweet this giveaway with " @healthnuttxo" in the tweet AND the link to this giveaway! (you may tweet multiple times for multiple entries!)
2. Add me to your blogroll
3. Mention this giveaway on your blog ( 2 entries)
Giveaway open to U.S. residents only. Ends Monday, May 2nd, 2011, 11 am. Good Luck!! 🙂