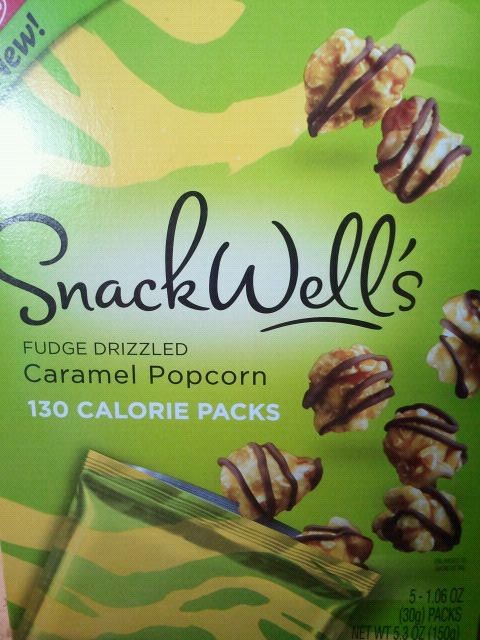 I know what your thinking.
What are these doing on a healthy food and product blog?
If it's any consolation, I didn't buy these. A friend of mine did. But I took a peek at the ingredients, and well, they were natural. And, well, I was in the mood for a sweet treat. See the connection? =)
So out came Snackwell's Fudge Drizzled Caramel Popcorn.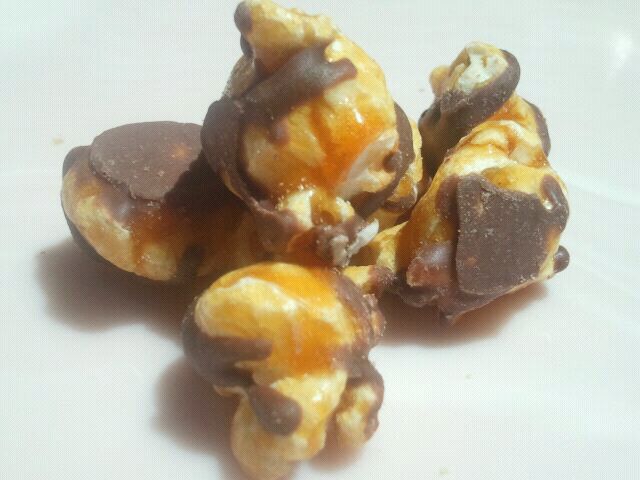 I tried a few pieces, and thought they were so overly sweet. They tasted like caramel popcorn, but very sweet caramel popcorn, with the added "fudge drizzle". I don't think the fudge drizzle is really even all that necessary, because while the flavor is there, its not that prominent. It was sort of like a chocolatey undertone.
There is only about 3 grams of fat and brown sugar is first ingredient, so it definitely has more of a candy appeal than a savory. It does have a slightly salty flavor as well, but certainly mostly sweet.
The popcorn is crunchy, which is good, and I would estimate about 25-35 pieces of popcorn per bag, which isn't bad for 130 calories. Instead of eating straight up, I'd like to mix this in something. A trail mix, or even a bag of buttered popcorn as a "treat". I think its way tooooo sweet to eat by itself, but if super sweet's your thing, you'd might like this!
A friend of mine tried this, and she really liked it. But then again, she is guilty for buying carrot cake solely to eat the entire icing off the top and throw away the cake. Although she won't admit it, but I've seen her do it.
I on the other hand, probably wont eat this again. There is 18 grams of sugar ( which I believe is 4 and a half teaspoons!) in one little bag, so really, it was way too sweet for me. In fact, I think I feel a cavity coming on ( just kidding). 3 stars