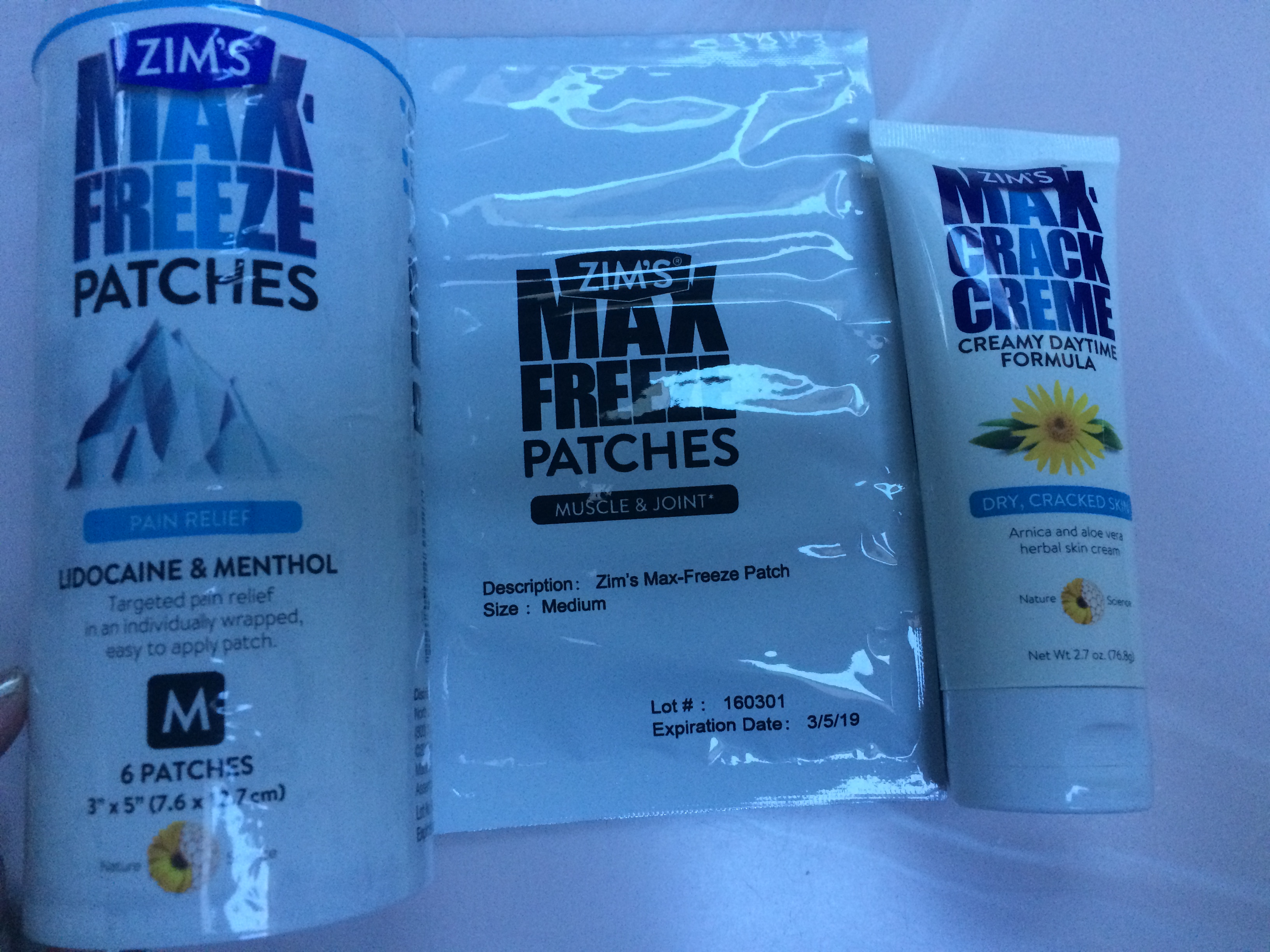 All right so I have some new stuff to try from Zims! I recently reviewed another pain relief product of Zims, which was pretty good but overall nothing special.
First I tried the Max Freeze Patches which have both lidocaine and menthol. I was sent a tube of six patches in medium size which are 3 x 5″ each. They are individually wrapped and also come in extra large large and medium.
First, I put it on my neck. It is easy to unwrap and apply. I had a bit of a stiff neck, and it seemed to help. It was mostly cooling, but really make my neck feel less stiff. The patch stays on, and the odor is low, and it doesn't linger or smell. The patch does not fall off easily which was a plus, and left no irritation.
The patch was also used on lower back and my knee and was effective on both of those as well. It doesn't really have a heat sensation mostly just cold or cooling but no burning or irritate. it did a good job of loosening up and/or relieving some pain in the areas. It wasn't AS STRONG as other patches I have tried but I actually prefer these, because I did not get any irritation. 
4/5 stars 
Next, we have the Zims Max Crack Creme.  The main ingredients in this is aloe and arnica extract. I constantly have dry hands because I wash them all the time due to taking public transportation or because of the nature of my profession. Also with winter approaching my hands get extra dry and take an extra beating. This cream was lightweight, non-greasy, and smelled pretty good. It had almost a floral scent but very very mild and smelled "natural". It smoothed out my dry hands and made them soft and supple with no irritation. 4/5 stars 
Overall, these products worked great for me! Definitely worth a try 🙂
These products were given to me for free from the company. This is an unbiased review.