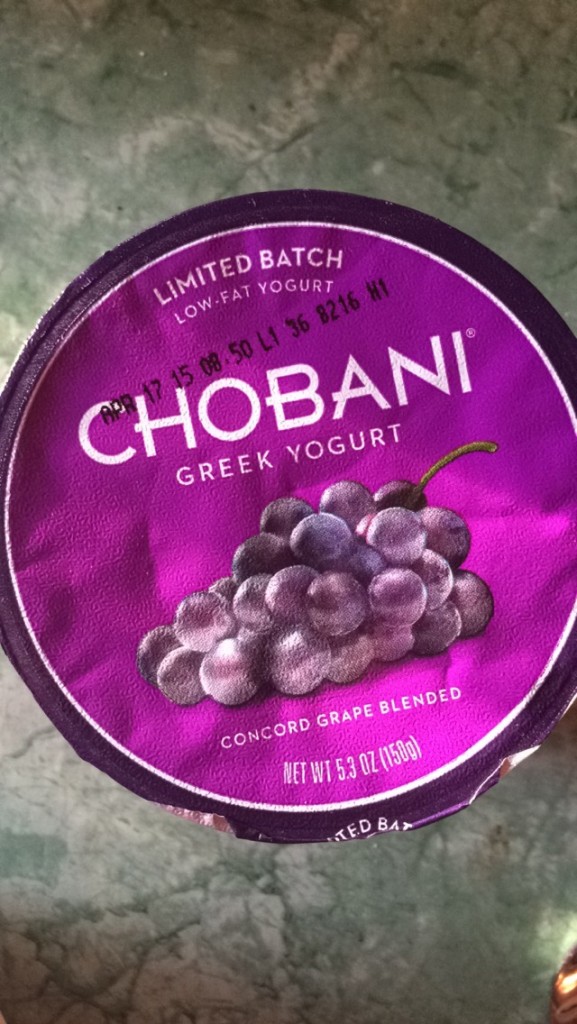 Grape Chobani! I finally saw this flavor pop up at my local Target (ahh…don't you just love Target?) and had to buy them. I had a free coupon from Chobani…but of course I left it at home -_-, so I ended up paying for this one.  I would use that free coupon to buy and review again but…
I will not be buying this flavor again. Chobani, you are my favorite brand of Greek yogurt, but the new flavors have been real flops! I hated the Green Tea flavored yogurt( which I reviewed here) and this one was a let down as well. Here's what it looked like.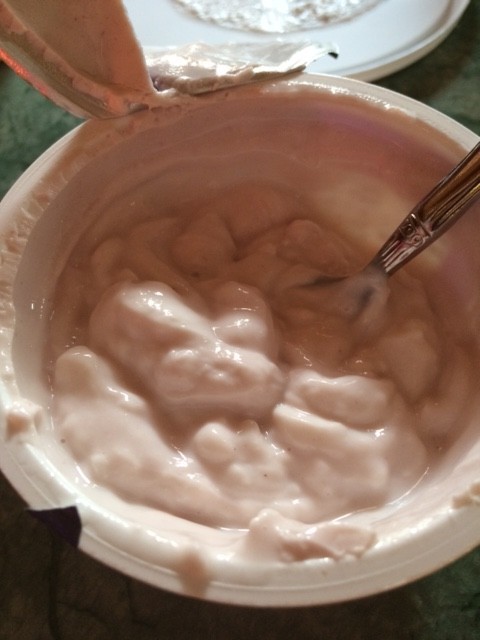 It was a creamy, blended yogurt, so no fruit on the bottom. It was just not sweet enough, or grape flavored enough, or…enough enough. It tasted more like plain yogurt than grape, since the grape flavor was so muted. What little grape flavor there was tasted awfully fake, like a grape flavored candy or something. It had an awkward after taste as well that I could not get over. It was like a few drops of fake grape juice poured into plain yogurt.
Blech.
Will not buy again. Will not use free coupon on. Will not feed to dog. It was slightly better after I added an Equal packet, but not good enough. I'll stick to pineapple and mango flavors of Chobs, both of which are delicious. 1 1/2 stars
Follow my new IG account! lisa_liftsx  🙂