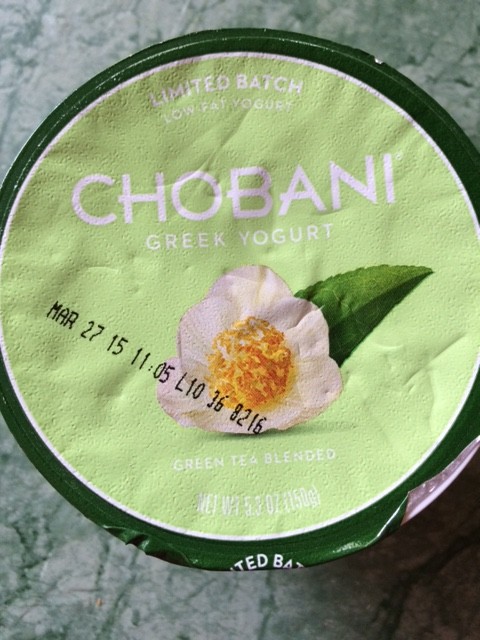 If you've been following me for a while now, you know I LOVE Chobani. I have yet to find a flavor I haven't really liked, and most flavors I thoroughly enjoy. I've seen this Green Tea Blended flavor on the shelves for a couple weeks now, so I decided to pick it up. I love green tea, and I love greek yogurt, so why not? It's gotta be good!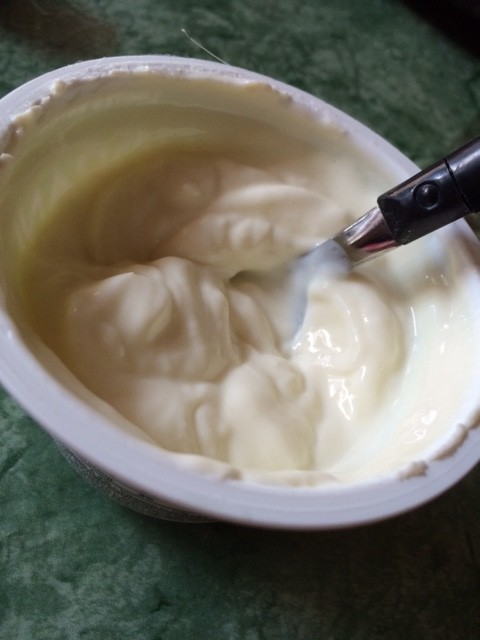 Disclaimer: that is NOT a hair on the cup, that is a piece of plastic. Do not fret!
Oh boy, was I wrong on this one. This yogurt was nearly inedible for me. It started off promising, thick and creamy, typical Chobani fashion. Then I actually tasted it…awful. It tasted like plain yogurt, however it had this "cheesy" flavor to it. I had a couple extra bites to make sure, and only after my reluctant 3rd spoonful I finally tasted a very slight green tea flavor.
I was NOT. A. FAN.
It was terrible, I didn't finish it, and had another yogurt for breakfast. I wish they did vanilla green tea, or something, because this flavor was hardly sweet or flavored, and it was almost like someone brewed green tea for a few seconds in very tart unflavored plain yogurt that had a cheesy flavor. This is officially the first Chobani yogurt I hate, and I will never buy again. 1 star