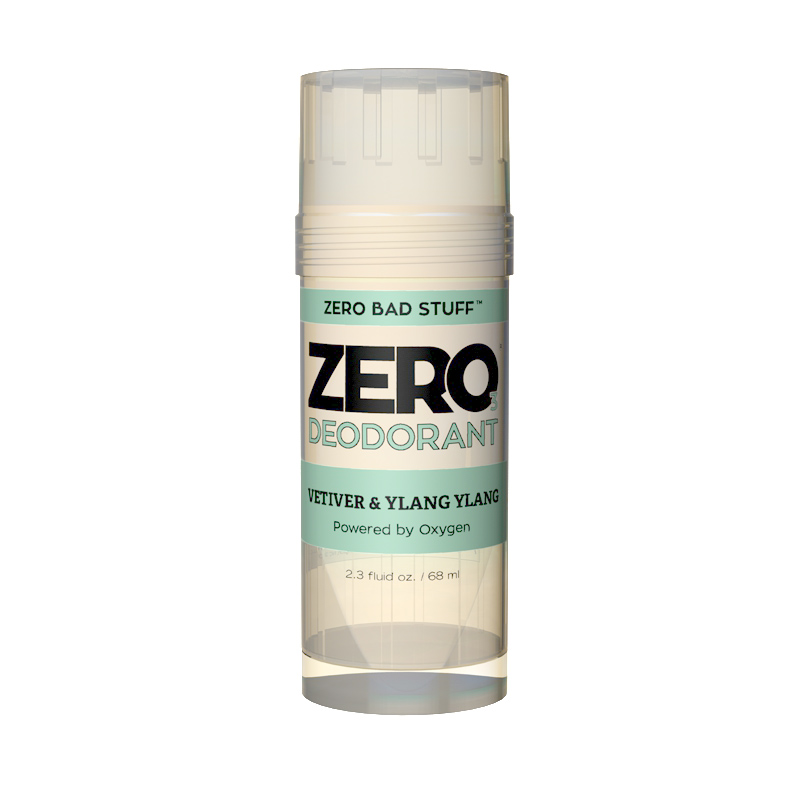 Hi There! 🙂
Got something fun to review today…deodorant! I am constantly going through deodorants…I live an active lifestyle, so I can sweat a lot, and I am constantly applying to make sure I stay fresh.
Of course there is a lot of talk about ingredients that are "bad for us" in deodorants, and while I won't go into that, for those of you who want to stick to more natural brands, in comes ZERO deodorant. These products are made with shea butter and beeswax, which kills the odor causing bacteria, and is super gentle on skin. They are made without any parabens, aluminum, and baking soda.
I got 2 varieties to try, the Vetiver & Ylang Ylang, and the kids' Peppermint Candy deodorants. Happy to report that both of them caused zero irritation on my skin. They were great after shaving too, because the gel type deodorants tend to sting/burn slightly when applying after a shower after shaving. Not the case here.
No white marks were left on any items of my clothing, which was also a plus.
They feel a little "sticky" when you apply it, but that feeling quickly dissipates. Your armpit is left slightly "moist" from the deodorant, so I think it would be easy to slide off, so make sure you get dressed and then apply, as you may slide the deodorant off.
You will definitely smell the deodorant throughout the day. I got mild whiffs of Ylang Ylang or peppermint as I worked throughout the day.
I will say, although I did not notice a smell, I definitely felt like I sweat more than I would using another deodorant. So this product lacks in the antiperspirant aspect, at least for me.
However, it did cover "the stink!" I work 12 hour shifts on Tuesdays, and I walked up to a coworker of mine and asked truthfully if she smelled anything on me, and she denied….You know how sometimes you are immune to your own smell! =)
Overall, a good product, especially for those who want a natural route, or something for sensitive skin. You have to like the smell of shea butter, because you will smell it! I will use up these deodorants, but not sure if I will buy in future, just because I need an anti-perspirant as well. However, I will definitely recommend, we don't all sweat the same 🙂
3 1/2 stars
I received this product for free. This is an unbiased review.