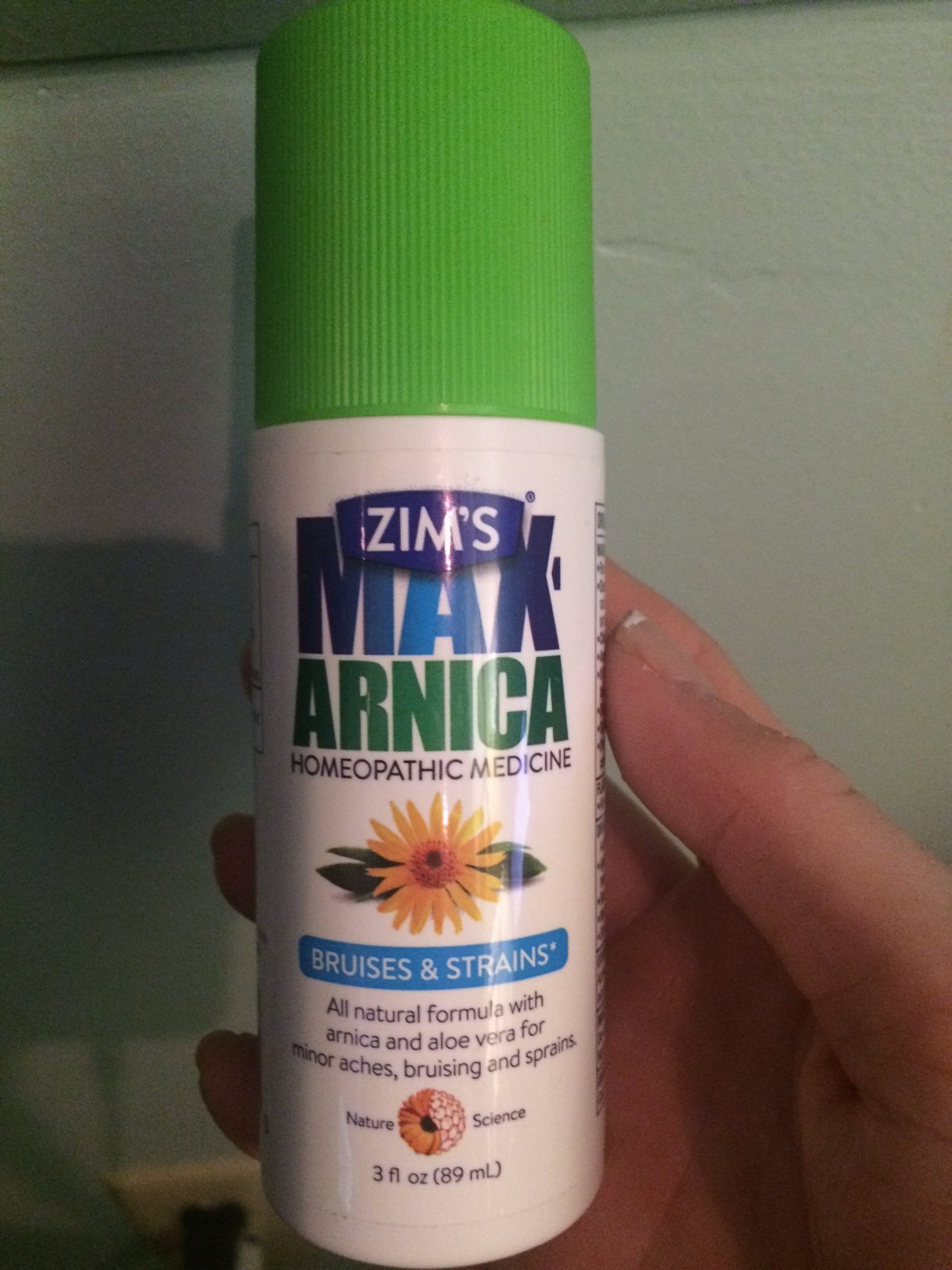 So if you live an active lifestyle like I do, aches and pains are inevitable. You commute, you have a heavy bag or backpack, that shoulder and trap area will be sore. You run? Maybe you have shin splints. You lift weights? Maybe you went a little too hard and strained a muscle.
There are plenty of pain relief products on the market. Pills, patches, etc. How often do you find one made with NATURAL ingredients? Not very often.
In comes Zim's Max-Arnica. It is a roll on "gel" that you apply to minor aches, bruises and sprains/strains. It contains Arnica Montana (plant), Aloe Vera , Calendula Officinalis (plant), and Bellis Perrenis (plant).
There is NO animal testing with this product.
So I like that this is a roll on. I have used pain relief gel before with menthol and such in it, and not only does it STINK, but you have to get it all over your hands, and then wash very thoroughly to be careful not to get in your eye. This is not to say you shouldn't wash your hands after using this to prevent eye contact with Zim's, but less chance of exposure using the roll on.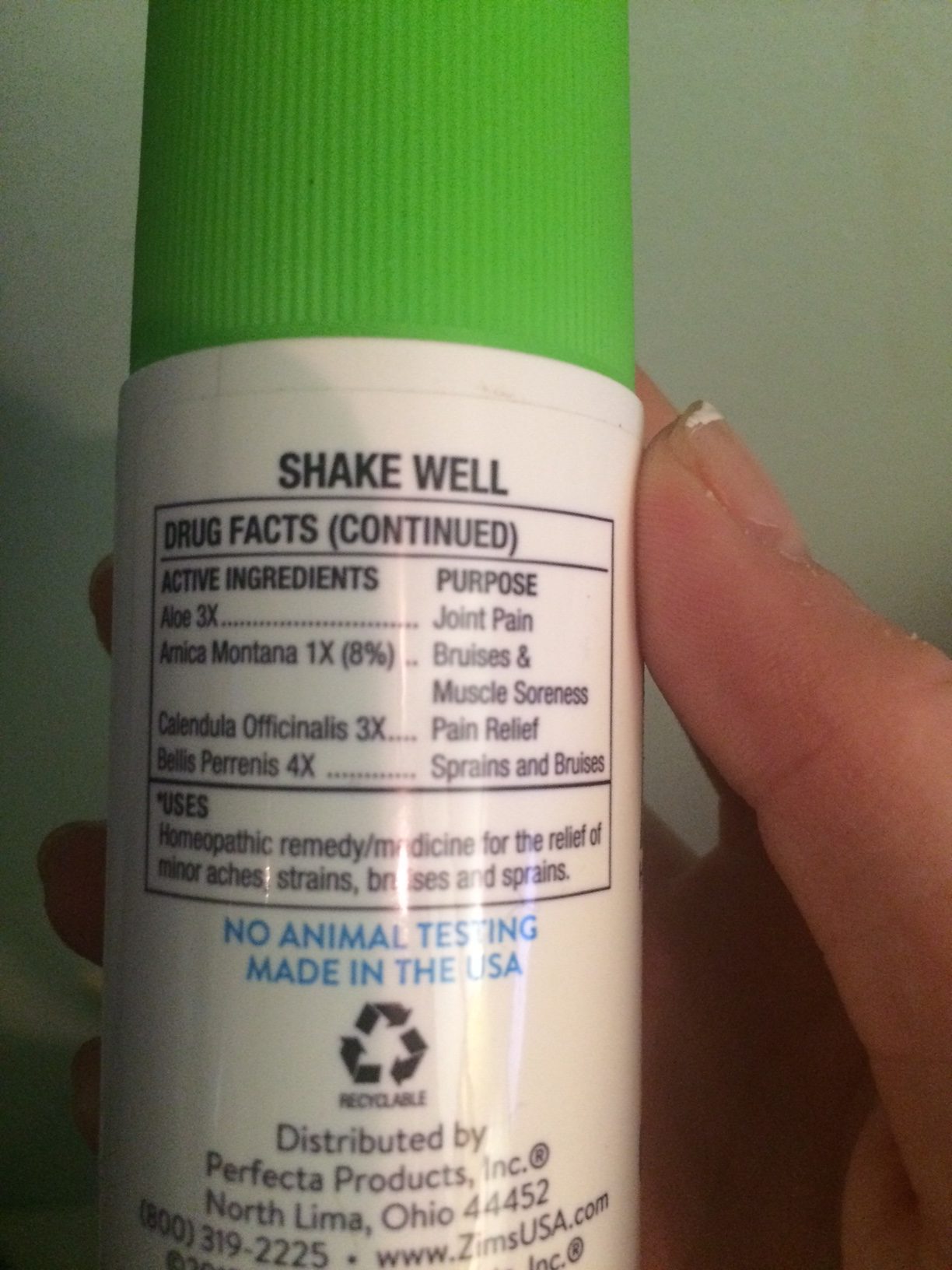 I also liked the roll on feature because it helps you really work into the muscle. If you have bruising I would probably apply gently, since it probably is very sensitive.
First things first, make you sure shake it well! I was rolling it a bit and realized nothing was coming out…LOL whoops!
I applied this to two areas, my shins (shin splints) and the outside of my Glute after a strain at the gym. I do a lot of heavy squats and I think I tweaked it just a bit.
There is no smell which is a plus. It had very, VERY mild cooling sensation. But it is gentle. It doesn't not burn intensely like some of those other pain relief products do.
As for my pain? I didn't notice a drastic difference but I do think it helped provide some comfort, moreso with my Glute strain than on my shins. I have sensitive skin and am happy to report there were no side effects.
Overall? A 3 star rating. It's not SUPER intense, but provided mild relief without utilizing synthetic pain pills or medications. Nature only!
(Please note: this is NON medical advice. I am not a licensed professional. This is my opinion ONLY. Always see your doctor and work out what is best for you).
This product was sent to me free of charge. This is an unbiased review.